So It is that time of the year again. The oldest continually running film festival in the world is back from this Friday bringing a programme that doesn't aim at being the biggest but surely will connect at different levels with the fairly complex society of our beautiful city. Everyone will find something to watch and our recommendation is to immerse yourself into it and let the festival guide you. CinemaAttic being CinemaAttic would like to review  the selection of Ibero American films in offer this year. Although the number of films from Ibero America is smaller in number than in previous editions, there are enough titles to keep us entertained. Check below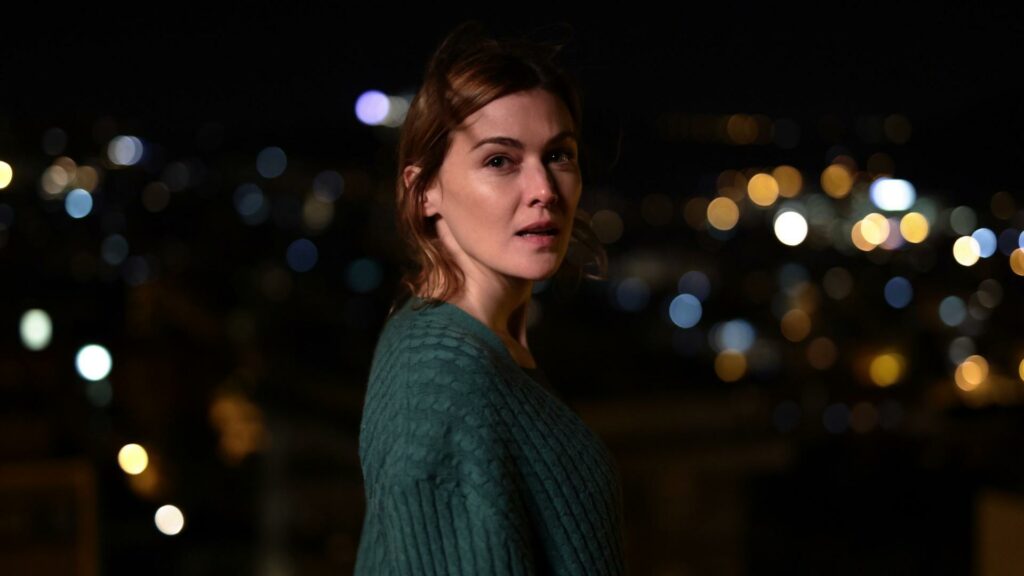 OUT OF SYNC (TRES), dir: Juanjo Giménez Opera prima of one of our favourite directors. We are still under the spell of Juanjo Gimenez  short film Time Code which earned him a Goya award, a palm d'our and a nomination to the oscars. The wait has not been in vain and Out of Sync offers a multi dimensional experience around a woman that is on the edge and needs to catch up with a lot in her live. Our protagonist, Marta Nieto, falls increasingly out of society, she seems to be unable to relate to anyone or anything, her refuge is the sound editing studio, a dark and lonely place where she starts falling out of synch literally, she starts hearing everything after it happens. This is an intelligent, small film that does not need great artifice to talk about relatively complex things, that maintains very well the balance between mystery, nonsense, and distance from its central character. If you liked memoria by Apichatpong Weerasethakul you will love Out if Sync. Tickets and info here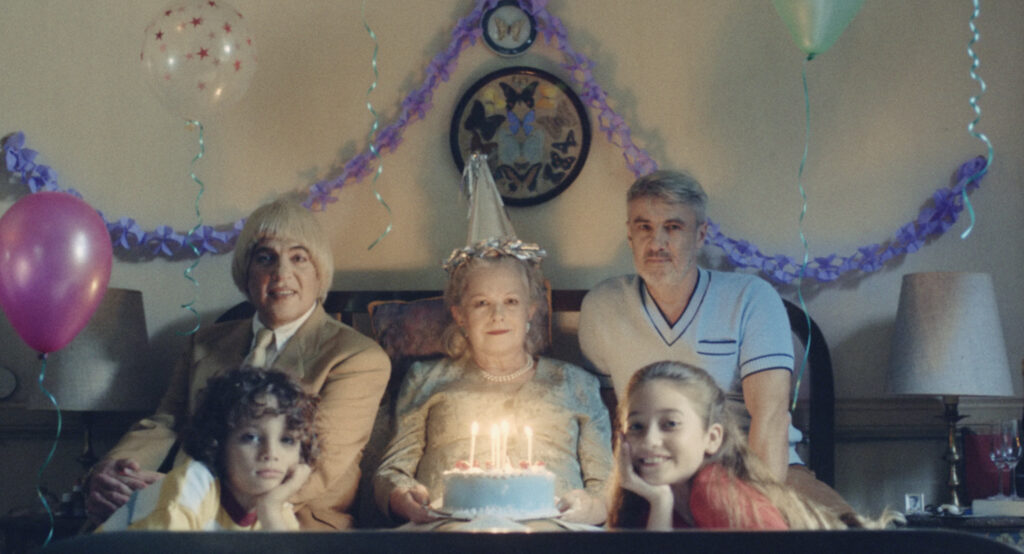 OUR HAPPIEST DAYS (NUESTROS DÍAS MÁS FELICES), dir: Sol Berruezo Pichon-Rivière Agathe, on the eve of her 74th birthday, wakes up as her 8-year-old self. Her mild-mannered son Leonides, who lives firmly under his mother's domineering thumb, requests the help of his estranged sister Elisa to try to make sense of this fantastical situation. Old family wounds get reopened and addressed in this gorgeous and quietly magical film about motherhood, love, loss and the words left unsaid between parents and children. [15] Anna Bogutskaya Tickets and info here  
THE TERRITORY (Brazil), dir: Alex Pritz Cinematographer turned director Alex Pritz partnered with the Indigenous Uru-eu-wau-wau people of Brazil to craft a three-year-long chronicle of the fight to protect their land against government-backed farmers. The result is a beautifully shot study of resistance showcasing Indigenous youth harnessing the power of technology to amplify their voices. Set against the backdrop of Bolsonaro's rise to power and a growing disregard for Indigenous rights, The Territory is a pained yet vital watch. [15] Rafa Sales Ross Tickets and info here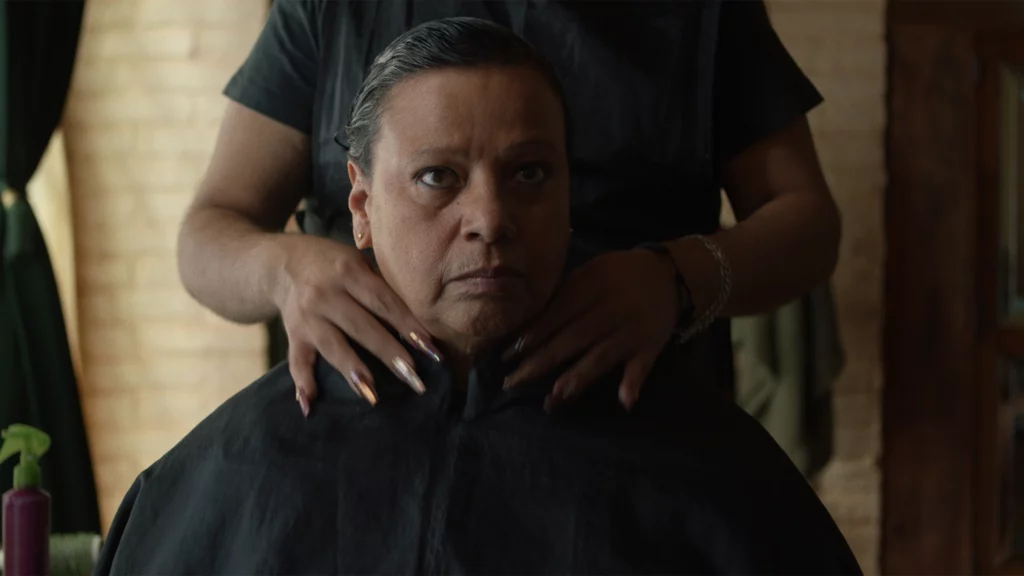 DOS ESTACIONES, dir: Juan Pablo González First work in fiction of Juan Pablo González based around the taking over of the family business (a tequila factory) by María García (Teresa Sánchez) the heir of the family. Her struggles to keep the family business afloat against foreign pressure and natural disaster acts as a beautiful vehicle to reflect on tradition and identity. But that is only half of the journey, this stunning view on the jalisco landscape rests upon 2 solid columns, the first one is the political denunciation and the second the anthropological portraiture of the eco system where Maria must succeed. Tickets and info here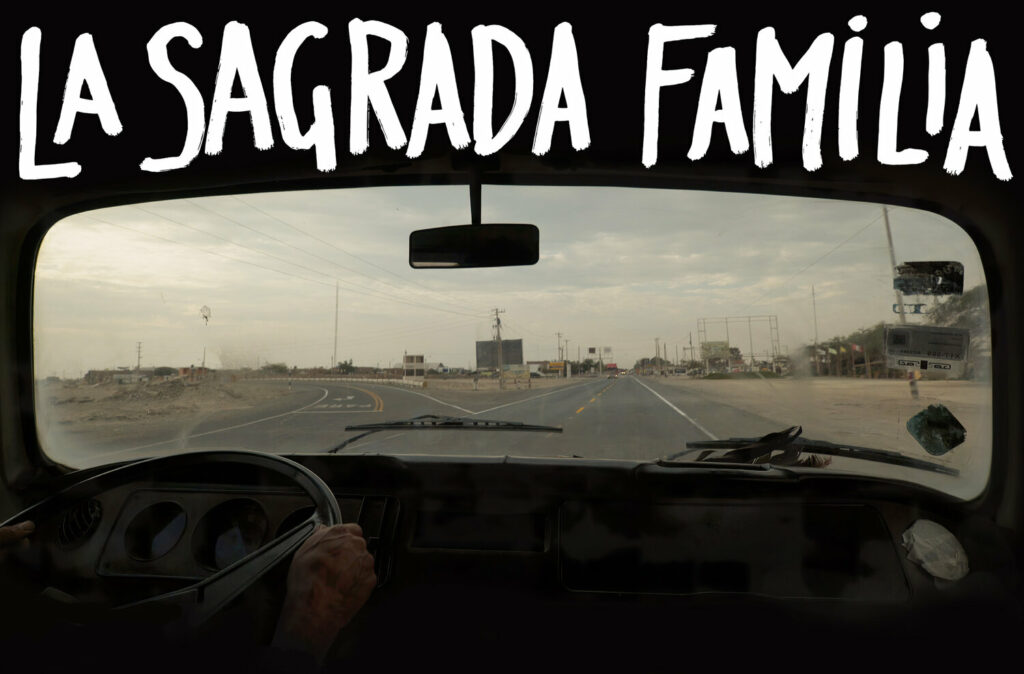 THE SACRED FAMILY (LA SAGRADA FAMILIA), dir: Borja Alcade Rubio Often we become friends of some of the film directors we invite to our events. In this case it is a friend that, after many years in the making, manages to get this marvellous film premiering at home. We can't wait to watch it. Carmen and Sergio are ordinary parents juggling the pressures of family and work. Living in the Sacred Valley of the Incas in Peru, their business is based around the local ayahuasca ceremonies. Concerned about their family's compulsive use of modern technologies, they take their three kids on a campervan road trip deep into the Amazon rainforest. Borja Alcalde's debut feature documentary is a visually intoxicating emotional journey to the heart of what holds a family together or breaks them apart. [15] Rohan Berry Crickmar Tickets and info here
Other films we can't wait to watch are:
FEATURES
OFFICIAL COMPETITION (COMPETENCIA OFICIAL), dir: Mariano Cohn, Gastón Duprat  // info
PLAZA CATEDRAL, dir: Abner Benaim // info
PHANTOM PROJECT (PROYECTO FANTASMA), dir: Roberto Doveris // info
FOGARÉU, dir: Flávia Neves // info
MARS ONE (MARTE UM), dir: Gabriel Martins // info
SHORTS
Blue Has No Dimensions, dir: Ágata de Pinho (Portugal);
A wild patience has taken me here, dir: Érica Sarmet (Brazil)
Yugo, dir: Carlos Gómez Salamanca
Out of Stock, dir: Simón González
HUESERA, dir: Michelle Garza Cervera
(RE)BIRTH (Brazil) // a meditative event featuring five short films by Brazilian trans feminine people who relate transness to nature in their work // info
Plenty more going around, as said before our biggest possible recommendation is to book a number of tickets for films you might know about like THE LAST WALTZ by Martin Scorsese or get to know about one of Scottish best loved bands in Heading West by Don Coutts. One of our favourites, year after year The Black Box curated by the one and only Lydia Beilby. And another one with a definite local flavour, Bridging the gap showcasing local talent via 5 short films and with Q&As with its directors. Check the full programme here See you at the films.