CinemaAttic is very proud of offering a gender balance programme throughout the year. We do this without claiming a feminist flag, although we do believe in a better future without discrimination, but out of share interest in new cinema. In new ways to look. That cinema that has been denied to cinefiles along many years. We wanted to watch and screen films which portrait issues that matter, histories that in many cases had been already told but this time they were observed under a new lens, they were checked upon from a pair of fresh eyes and we came to call this the female gaze.
The list below is by no means exhaustive, indeed we are missing many important filmmakers. All we want is to share some of the new female filmmakers that have recently released their first feature film, some of them have been guests of cinemaattic already and we hope to be able to screen the work of the rest very soon.
1.    Beatriz Seigner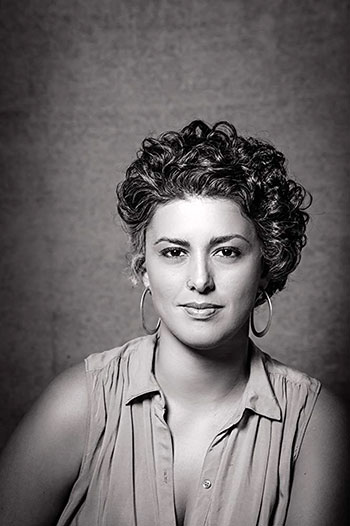 Brazilian writer-director Beatriz Seigner is best known for her most recent feature film, Los Silencios (2018), which premiered at Cannes Director's Fortnight and won the Stockholm Film Festival's Impact Award. A gripping supernatural drama about the civil conflict in Colombia, Los Silencios follows the story of a mother and her two sons who find themselves on a lost island while trying to flee to Brazil. The film beat strong competition, including Birds of Passage and Vox Lux, to win the prestigious prize. It also bagged Seigner the Spanish Cooperation Award at the San Sebastian International Film Festival, and an honourable mention by UNESCO for her contribution to the culture of peace.
Seigner's earlier work is equally notable; the pioneering Bollywood Dream (2010), which she wrote, directed and produced, was the first ever Indian-Brazilian film coproduction. This tale of the attempts of three Brazilian actresses to make it big in Bollywood was selected for almost twenty international film festivals and was one of the most popular films with the audience at the Sao Paolo Film Festival.
With these impressive credentials, Seigner is definitely one to watch. We're looking forward to her upcoming documentary, Between Us, A Secret, which is currently in post-production. It focuses on the djelis, or griots, of Mali, traditional West African storytellers and keepers of oral history.
2.    Belén Funes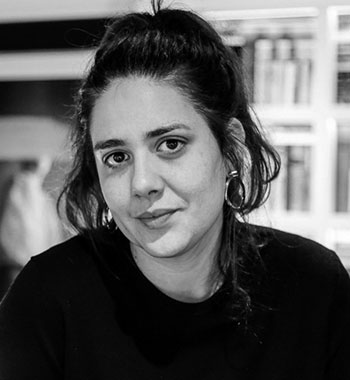 Belén Funes studied filmmaking at the Catalonia School of Film and Audio-visual Production (ESCAC) and has a master's in scriptwriting from EICTV. She won both Best Director and Best Short Film for her first short, Sara a la Fuga (2015), at the Málaga Film Festival. Her second short film, the Gaudí Award-nominated La Inútil (2017), received third prize at the ALCINE Festival and was named one of the best short films of the year by Caimán, Cuadernos de Cine magazine.
With these well-received short films under her belt, Funes has now made her feature-length debut with the acclaimed La Hija de un Ladrón (2019), for which she won the Goya Award for Best New Director in 2020. The Hollywood Reporter's reviewer compared the film to the work of Ken Loach in its 'naturalistic and empathetic evocation of life at the lower end of the social ladder'. Sara (Greta Fernández), the film's working-class protagonist, struggles to balance the competing demands of work and family as she tries to bring up her infant son and her little brother while also contending with the toxic behaviour of her father (played by Fernández's actual father, Eduard Fernández). Funes' clear-eyed and compassionate look at the challenges faced by low-income families makes her another director whose career we are following with great interest.
3.    Celia Rico Clavellino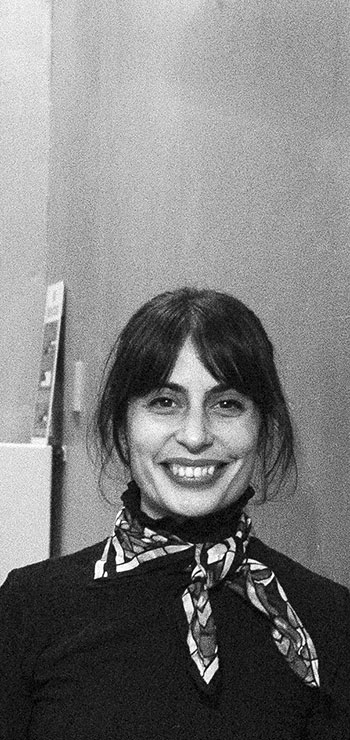 A Sevillian writer, director and educator, Clavellino has been named by Variety magazine as one of Spanish cinema's rising stars. Her first feature film, Journey to a Mother's Room (2018), is an honest and intimate portrayal of the relationship between a mother and daughter that explores how parents cope with the painful and often alienating transition to an empty nest. It won two awards at the San Sebastian Film Festival, where it debuted, the Youth Jury Award and the New Director's Award, and has since gone on to net a long list of other accolades.
Prior to Journey to a Mother's Room, Clavellino's first short film, Luisa no Está en Casa (2012), won a Gaudí Award for Best Short Film and was featured in the Short Film Corner at Cannes. It was picked up by over one hundred film festivals, including the Málaga Film Festival and the European Film Festival of Seville. In addition to her directorial work, Clavellino is also known as an actor for her role in Dictado (also known as Childish Games, 2012), and as a film educator. She currently teaches film directing and scriptwriting at ESCAC and ECIB in Barcelona. We are eager to see what she does next, and with her second feature film, The Little Loves, already in development, we hope we won't have long to wait.
4.    Dominga Sotomayor Castillo
Dominga Sotomayor is a Chilean producer and director whose coming-of-age films include Too Late to Die Young (2018) and Thursday Till Sunday (2012). Thursday Till Sunday, Dominga's debut feature film, is about a teenager on a family vacation coming to terms with her parents' impending break-up. It won the Tiger Award at the Rotterdam International Film Festival and was widely praised for its heart-wrenching and forensically detailed examination of a family on the verge of collapse.
Too Late to Die Young, a semi-autobiographical snapshot of Chile in the summer of 1990, just after the end of the Pinochet dictatorship, follows the triumphs and disappointments of teenagers Lucas and Sofía, and 10-year-old Clara, in the days before New Year's Eve. The film, set in an ecological community in the mountains of Santiago, is partially based on Dominga's own childhood, and was inspired by footage filmed by one of her neighbours of a dramatic forest fire that tore through the area near her home when she was a child. Its contemplative tone and rich, dreamlike atmosphere won it a crop of awards, including the Leopard for Best Direction at the 2018 Locarno Film Festival—the first time a woman has ever won this prestigious award.
5.    Lucía Garibaldi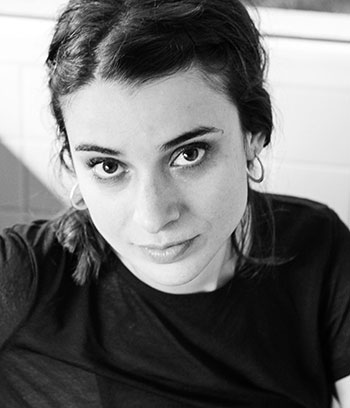 Lucía Garibaldi is a 34-year-old director best known for her debut feature film, The Sharks (2019). The dark—and darkly comic—coming-of-age film tells the story of Rosina (Romina Bentancur), a fourteen-year-old who lives in a tiny resort town near allegedly shark-infested waters. It won Garibaldi the coveted World Cinema Dramatic Directing Award when it premiered at the 2019 Sundance Festival—the first time a Uruguayan film has won the award—as well as the Work in Progress Prize at the San Sebastian Film Festival.
Prior to The Sharks, Garibaldi worked on Colchones (2009) and Rotos y Descosidos (2016). The up-and-coming Uruguayan director is currently working on her second feature film, The Last Queen, a dystopian mystery about a 30-year-old woman who lives with her deeply conservative mother.
Garibaldi's work is characterised by its twisted, subtle comedy, a comedy that not all of her audiences understand. She has said that many people consider the protagonist of The Sharks to be a psychopath, though she confesses to liking her. It is this unexpected humour, coupled with simmering emotional and sexual energy, that makes The Sharks such a powerful and engaging film.
6.    Marta Rodriguez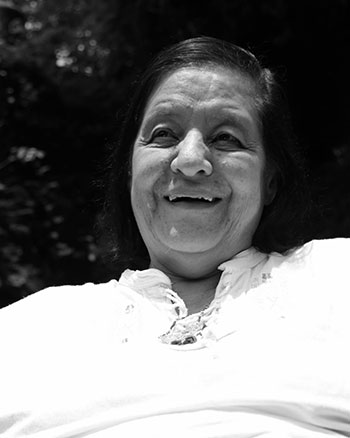 Last but by no means least on our list is Marta Rodriguez, a titan of documentary filmmaking who has directed over eighteen films. Rodriguez chronicles the struggles of working-class Colombians in her films, which are often considered seminal examples of Latin American anthropological documentary filmmaking.
Amongst her better-known works are Chiracles (1972), which follows the lives and fortunes of a family of bricklayers in Bogotá, and Amor, Mujeres y Flores (1988), a film which exposes the toxic and hazardous working environment of women employed in the Colombian flower industry. Rodriguez's uncompromising commitment to detailing the lives and the experiences of Colombia's working poor make her documentaries a must-watch.