Love comes with many preconceptions. Raphi, the main character from My Emptiness and I, comes to find this through trials and tribulations in her search for romantic connections throughout her transition. As a French trans woman working in a call centre in Barcelona, Raphi daydreams with tales of princes and the idea of nuclear family, which lands her in a quest for love in dating apps.
Adrián Silvestre's film is, however, much more than a search for external validation. As we meet Raphi in the first few scenes, we witness her diagnosis of gender dysphoria and her consequent struggle to place what that might mean for herself. Raphi goes on to experience an array of poor dates and sexual encounters with men that see her as a novelty fetish, finds community in a support group for trans women considering vaginoplasty and bravely pushes herself to pursue artistic practices as a form of self-fulfilment.
Writer Raphaëlle Pérez met Adrián Silvestre through I-vaginarium, a Barcelona-based project dedicated to informing trans women who are considering vaginoplasty surgery. Adrián had come in to conduct a series of cinema workshops and ended up forging a friendship with Raphaelle, which soon brought them together for the creation of the feature film when she shared her written work with the director.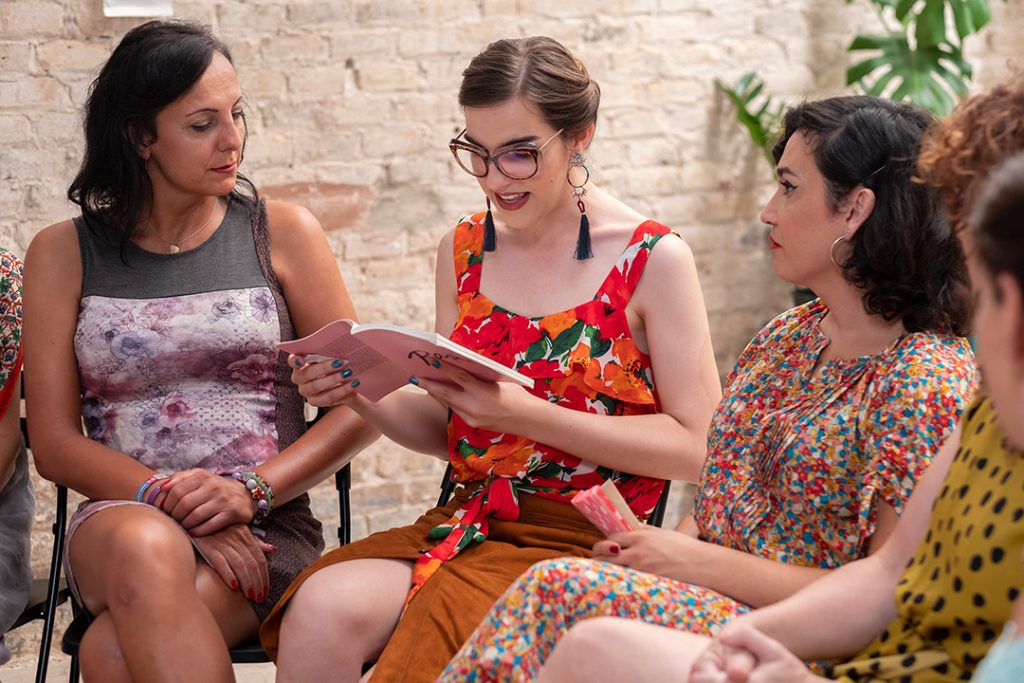 At the post-screening Q&A with Catalan Film Festival held in Glasgow last weekend, the public got to learn that Adrián's filmmaking practice is encompassed by the joy for telling stories and the care with which he speaks of those in collaboration with him. His films aren't born from a search of specific themes or topics, he just comes across them and decides to bring them to the screen, as has been the case with both Raphi and his previously released documentary, Sediments (2021).
Sediments follows a group of six trans women travelling rural Spain, having earnest conversations about gender, transitioning, surgeries but also bickering, dancing, eating meals together and ultimately building friendships and sharing the joy of community. Silvestre's filmmaking seeps care in all its forms; be it an observational documentary or the fictionalisation of a true story, each person's intimate testimonies are allowed space to breathe and exist just as they are.

Adrian Silvestre and Inma de Reyes talking at CFF8
Back at the Q&A, Silvestre said: "I remember that in order to conceive the main character's life, I never thought of Raphaëlle as just a trans girl. That was a story of a human being who's looking for herself. And that's something that I can relate to, like all the obstacles and proofs that you have to overcome throughout your life to find who you are to be. To deconstruct the idea of romantic love, to feel good with yourself, the recognition of your image in the mirror… all of those things that I think everyone can relate to."
To Adrián Silvestre, film festivals are his safe place, a space of connection and discussion. He understands the importance of programming and how the context in which queer films are presented matters: "it's also very important that your film can find the slot to make it bigger and a wider audience to be concerned of what's happening to us. We have made [it to] like many, many different kinds of festivals, countries, audiences, ideologies… And I think that's like the biggest success because as far as I think of what I've done in the past, it seems like every time you make a film with a queer character it is so [usual] to go just to a queer section. And I don't think that's fair. I don't think that makes society evolve."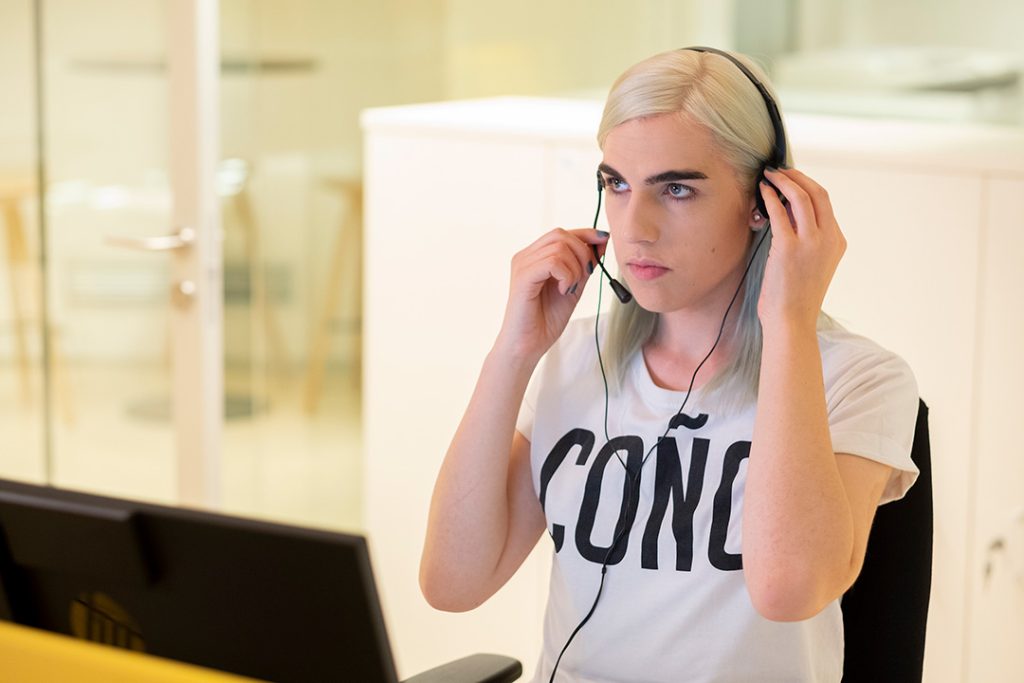 My Emptiness and I is a raw, human film that offers a sincere representation of one of many trans experiences. Raphi's evolution throughout the 98 minutes of beautiful shots and tastefully crafted scenes allows us to observe her growth into self-determination: from the initial discomfort she is presented with, to the much more confident woman she becomes. My Emptiness and I is, above all, an ode to the complexities of human connections and the freeing release of expressing oneself through the arts.
The next screening of My Emptiness and I with Catalan Film Festival will take place on Tuesday 14th of February at 20:00 (doors open at 19:30) at St Peter's Episcopal Church Hall (14 Lutton Place, Edinburgh, EH8 9PE).
Summary
Reviewer
Review Date
Reviewed Item
My emptiness and I by Adrian Silvestre
Author Rating





Event
My emptiness and I screening at Catalan film festival 8
Starting on
Location
CCA

,

350 Sauchiehall street

,-

G2 3JD