We are excited and amazed by the amount of great Spanish, Latin and Ibero American cinema that Glasgow Film Festival is bringing this year from 26 February to 8 March (BRAVO GFF!).
We've seen most of these in festivals and here are our top recommendations (Yes, those with stars are our very much loved ones):
Spanish Films ( click on film title to go to GFF web for dates and times)
⭐ The August Virgin by Jonas Trueba – Our Top Recommendation. Jonas Trueba is one of our favourite directors. (the youngest of a big family of great directors). In the summer months, the centre of Madrid is abandoned as many leave the city in droves to escape the insufferable heat. One of those left behind is Eva, a charming thirty-something, who is at a crossroads in her life. Confident and sharp, her cool persona is betrayed every now and then when past disappointments and heartbreaks resurface. But with the new season comes a world of new possibilities that are ripe for exploration. Dripping with local knowledge from a director who wears his passion for his home firmly on his sleeve, The August Virgin is heartbreakingly tender and intoxicating.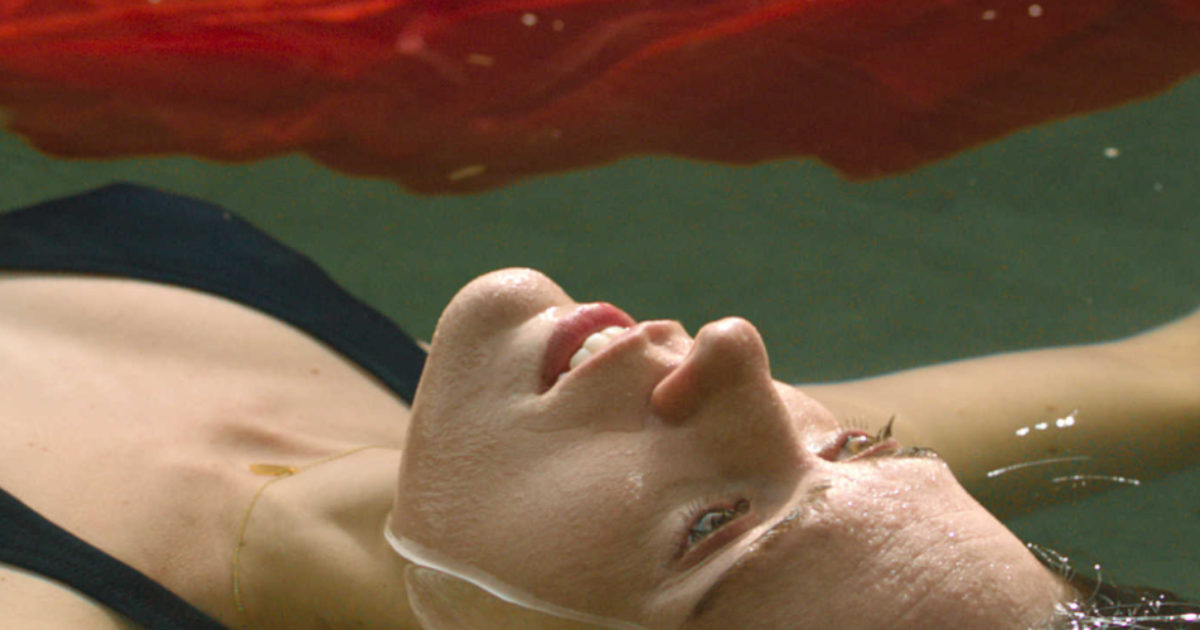 While at War by Alejandro Amenabar –  OK, this is a FICTION film about the Spanish Civil War but we really disliked it. It's simply a bad film but you may learn some things about Franco's uprising, quirky Millan Astray and the way Unamuno shifted from one side to the other. Go, watch it and then we discuss it. As profound Miguel de Unamuno lovers we can't help but being disgusted by the caricatured vision that Amenabar offers of one of the greatest Spanish writers ever. That said- Karra Elejalde's performance of this fake Unamuno -one that doesn't have to anything do with the real author- is quite striking.  We can't believe the same director that did Tesis can be behind this academic vision of the Spanish conflict. We are still waiting for a proper film to get to the guts of what the Civil War was about…
Out in the Open by Benito Zambrano – Yes, this is a great Spanish film. Out in the Open feels as flinty as a western by Sergio Leone or Anthony Mann. Benito Zambrano's adaptation of Jesús Carrasco's novel is set in the parched, barren landscapes of Andalusia in 1946.
A Different Spain
Secrets hidden in the programme that you are likely to overlook… and you shouldn't!
Jesus Shows you the Way to the Highway – Miguel Llanso.  With that title, what else you need? Have you ever seen a Spanish-Romanian-Ethiopian-Estonian-Lithuanian film? Miguel Llanso is one of the Five Spanish horsemen of the post-apocalypse. One of the Enfants terrible of Spanish Cinema. Do you need more reasons to go and see this gem?
Those that, at a Distance, Resemble each other – Jessica Sarah Rinland (United Kingdom, Argentina, Spain) . Unfolding with a fascination for forensic detail, the Argentine-British artist's featurelength debut demonstrates an acute awareness that to make a film is also to mediate, replicate and archive. Rinland's film is a beautiful ode to the labour of collective memory. Plus, we love her producer Beli Martinez (she was part of our MUJERES talks in Edinburgh in 2016)
⭐ The Whistlers aka La Gomera by Corneliu Porumboiu (Romania, France, Germany) – Set in the paradisiac island of La Gomera, featuring Mallorquin cult director Agusti Villaronga (Pa Negre, Uncertain Glory)  as a Spanish mafioso. If we had to give an Award to Best Original Script in 2019 we would give it to The Whistlers -even before Parasite-. Quite simply this is one of the best films coming to Glasgow. Don't miss it!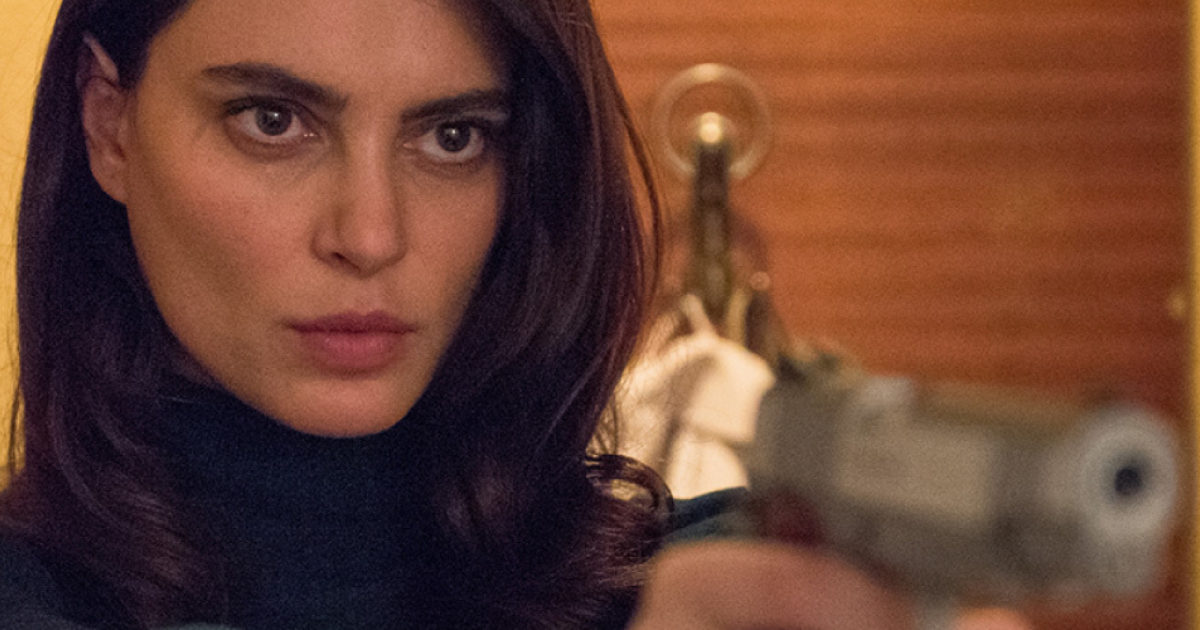 Brazilians do it better. Honestly
They may have a prick for president, but Brazilians are making the most exciting films in Latin America – if not from the world world (honestly!). And now the prick threatens to close their Film Fund…(read this article at TheGuardian on that) yet one more reason to go and discover how great Brazilian filmmakers are. GFF have picked 3 monumental Brazilian films. Oh and by the way, F~£%k you Bolsonaro.
⭐ Bacurau by Kleber Mendonça Filho, Juliano Dornelles – Winner of the Cannes Jury Prize, maybe the best film we've seen in 2019? And Director Kleber Mendonca will be in Glasgow on Tuesday 3rd March! A bracing mash-up of genres and political comment, Bacurau offers stinging insights into the state of modern Brazil and the legacy of colonialism.
⭐ Invisible Life of Euridice Guismao by Karim Aïnouz – With this stylistically precise period melodrama, renowned Brazilian director Karim Aïnouz gave audiences one of the most emotional experiences at this year's festival in Cannes, where The Invisible Life of Eurídice Gusmão won the Prix Un Certain Regard.
The Garden left Behind – Flavio Alves' SXSW Audience Award-winner is a poignant portrait of a trans woman confronted by a world that struggles to accept her. Tina (Carlie Guevara) is an undocumented Mexican-born trans woman living in New York with her beloved grandmother Eliana (Miriam Cruz).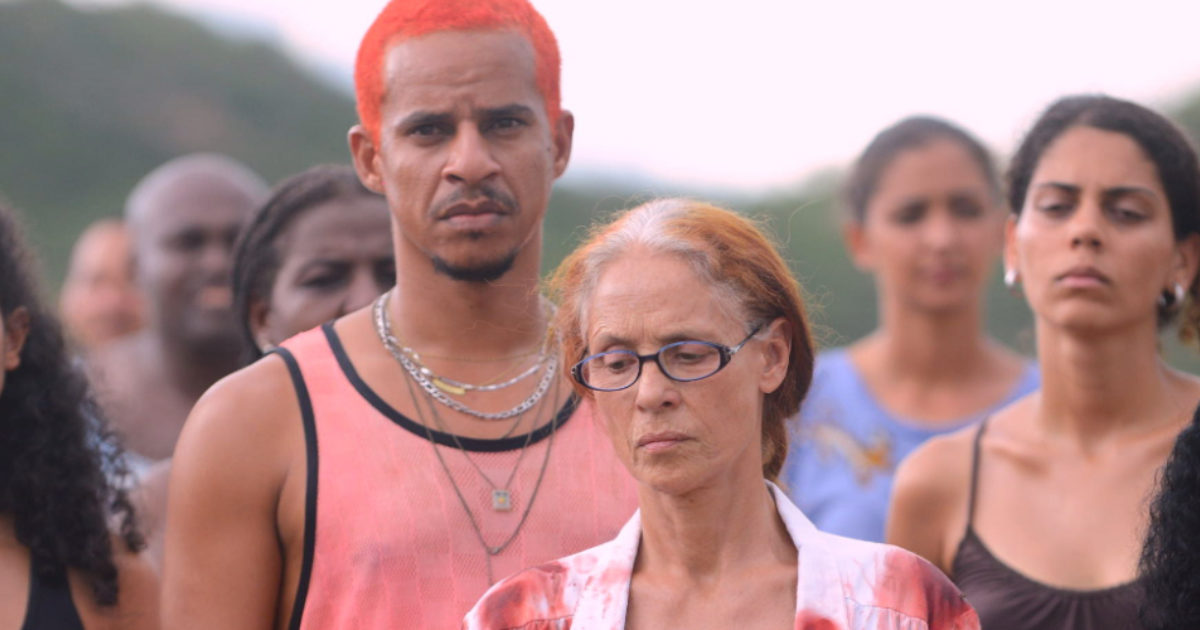 Latin Flavours
⭐ Our Mothers by Cesar Diaz – Guatemala / Belgium / France. Awarded the Cannes Camera d'Or for the Best First Feature in the festival, writer/director César Diaz's outstanding debut quietly illuminates the legacy of Guatemala's lengthy civil war.
⭐ Blanco en Blanco by Theo Court (Spain, Chile, France, Germany) – A starkly beautiful film that bears comparisons to Lucrecia Martel's Zama. Blanco en Blanco is a haunting meditation on representation, the male gaze and imperialism which won Best Director within the Orizzonti section of the Venice Film Festival. It will disappoint you, disorient you, make you angry and in the end, you will love it! Say post-narrative, sensorial… For those that don't necessarily need a traditional story, drama and arch in a film, this film is for you!
Heroic Losers (La Odisea de los Giles) – (Argentina, Spain) An Argentinian film with Ricardo Darin?  Yes please.
Santiago, Italia – (Chile, Italy) Nanni Moretti, one of the great political directors still alive takes Chile as the subject for his film. Even those who are well informed about Chilean politics in the 1970s will learn something new from Moretti's fascinating documentary.
Song without a Name (Cancion sin nombre by Melina Leon – Peru / Spain / USA / Chile. One of the most interesting female directors coming up! For those interested in indigenous Latin culture, the film is in Quechua with subtitles. The chaos of 1980s Peru is the setting for a heartrending dramatisation of true events. Georgina (Pamela Mendoza ) and Leo leave their home in the Andes and head to Lima, seeking a better life for their unborn child.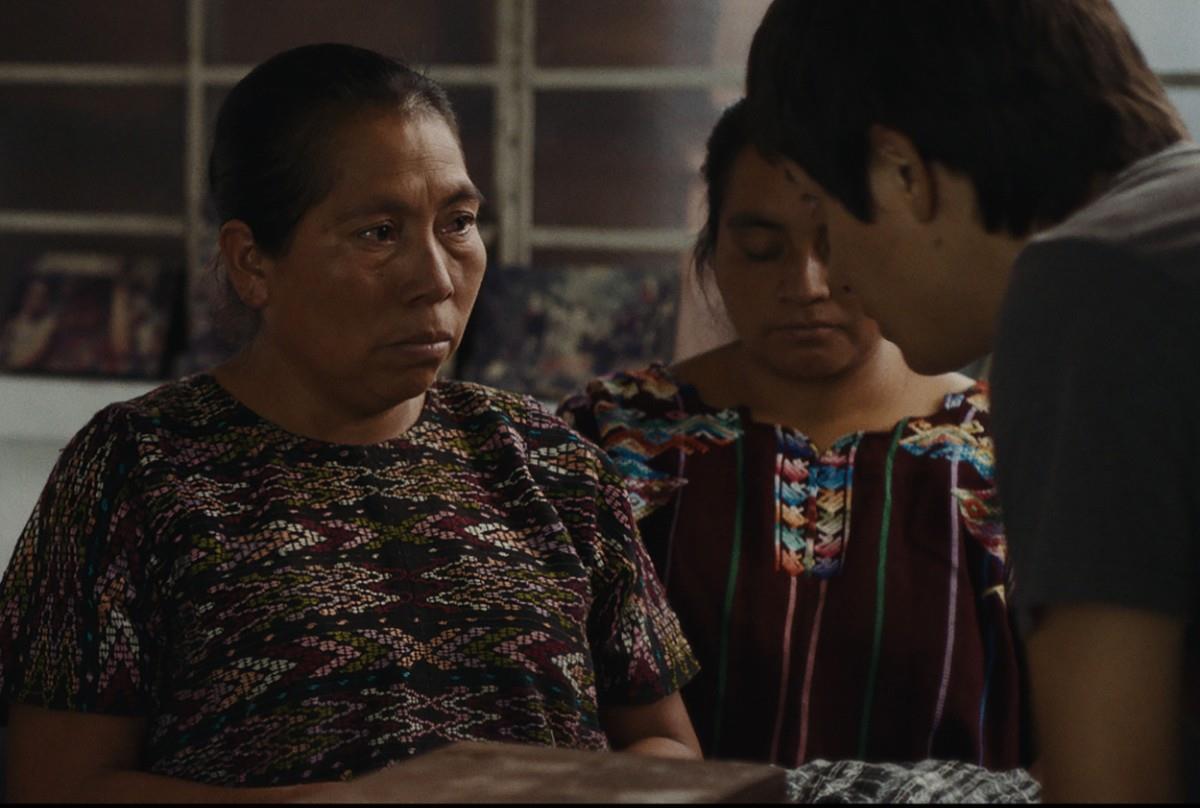 BONUS TRACK – Alberto's top tip
Maybe you've already spent £100 on films but Alberto wants you to go bankrupt. This is not a Spanish film but is our top GFF recommendation -or at least Alberto's-!
⭐ Martin Eden by Pietro Marcello (Italy, France)  – We like to find textures, poetry and mystery in films. We need pictures that are political in the plot but also in the form, expanding the possibilities of film as an art form. Pietro Marcello's "transformation" of the classic book by Jack London is a blast. Broken narratives, found footage, colour-painted film. Marcello creates a film of brilliant realism articulated through artifice and imperfection: multiple textures, different musical currents (from electronics to Debussy) all combined in an unforgettable film.  How to be solidary in a world dominated by personal interests, thirst for success and wealth? Although maybe the most important and disturbing question that the film puts in our face is: What is the point of knowledge, culture and art when we allow our world to ignore solidarity, compassion and love?
Nos vemos en el cine! Gracias Glasgow Film Festival!