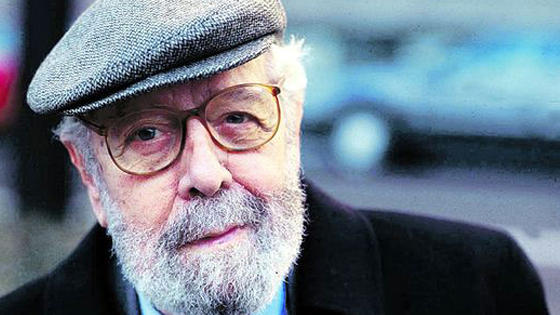 "In cinema I echoed what it came up. What you find in my films is mostly pessimism though I could cover it up with a comic surface.
I pursuit absurd situations out of everyday life, and some of them did genuinely turn up. During the Spanish Civil War, I once went to a palace where a marquess used to live. The nobleman kept pictures of himself shagging, and he also stored little pots with pubic hair. He had them inside small aspirin containers and I showed it in La escopeta nacional (1978). Imagine what it would be worth had Duchamp signed it in?!"
Luis Garcia Berlanga (Valencia, 12th June 1921- Madrid, 13th November 2010) was a very particular auteur and a thorn in the side of Francisco Franco's military and Catholic-inspired regime. His sense of irony and satire over the different social and political situations flourishing in Spain by his time outsmarted censorship. His films were a fresh, subtle and very intelligent way of questioning a country collapsed by fascism, religion and the ethics of morality. Invited to Edinburgh International Film Festival in 1954, Oscar nominated in 1961 and winner at both Cannes Film Festival and Venice Film Festival in 1953 and 1963 respectively, the first anniversary of his death was worth a tribute that we at CinemaAttic were keen to pay.
Our homage to the film director included Welcome Mr Marshall (1953) and The executioner (1963) which were screened at Edinburgh Filmhouse on December 2011.
They are considered by some as the filmmaker's masterpieces and mark his departure from the melodramas and the dogmatism of religious-based works produced in Spain during those decades. Much more than that, they are witty films where an skilfully apprehension of the unpredictable gives way to subtle lessons of cinematography in the use of the long take or sequence shot, not to mention a plot development touched with the mastery of two script-writers of the like of Juan Antonio Bardem and Rafael Azcona.
We genuinely believe both works to be approachable by anyone regardless of context: they deal with earthly matters and also play a crucial role whether we were to understand not just modern Spain but, specifically, current Spanish cinema.
The screenings at Filmhouse included a profound introduction to the life and work of Berlanga by Senior Lecturer Bernard Bentley from University of St. Andrews.
Summary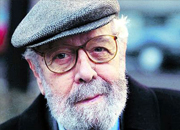 Name
Job Title
Film director and screenwriter