Right folks we're gonna keep this short and sweet for once.
Every year EIFF programme is hell of exciting but here are a few reasons why we are jumping in the office today. Amongst our highlights (slightly biased towards Spanish, Portuguese and Latin American favourites) are Demonios tus Ojos by Pedro Aguilera, Cavalls Morts by Anna Solanas & Marc Ribaas part of the International Animation Shorts, Correspondências by Rita Azevedo, Donkeyote by Arturo Chico Pereira, Goya winner documentary Fragil Equlibrio,  Colombian short Los Pasos del Agua by Cesar Augusto Acevedo and Brazilian short Valentina by Estevão Meneguzzo.
FEATURES & DOCS
Sister of Mine. Sounds much better on its original title DEMONIOS TUS OJOS by Pedro Aguilera. That is a powerful and straight forward title for a film. One of the most exciting films we've seen this year. Selected at IFFR, this brilliantly filmed tale of impossible sexual attractions (siblings incest) and voyeurism is one of our favourites of the year. Pedro Aguilera has worked previously as Assistant Director for Mexican cult filmmakers such as Carlos Reygadas or Amat Escalante. Everything said. Thanks EIFF for bringing such a great film on the act of observe and being observed. http://www.edfilmfest.org.uk/2017/sister-mine-demonios-tus-ojos-0
RITA AZEVEDO!!!!! Her latest gem Correspondências was inspired by the letters exchanged between two leading Portuguese poets, Sophia de Mello Breyner Andresen and Jorge de Sena, during the exile of the latter (1957-78). http://www.edfilmfest.org.uk/2017/correspondences-correspondencias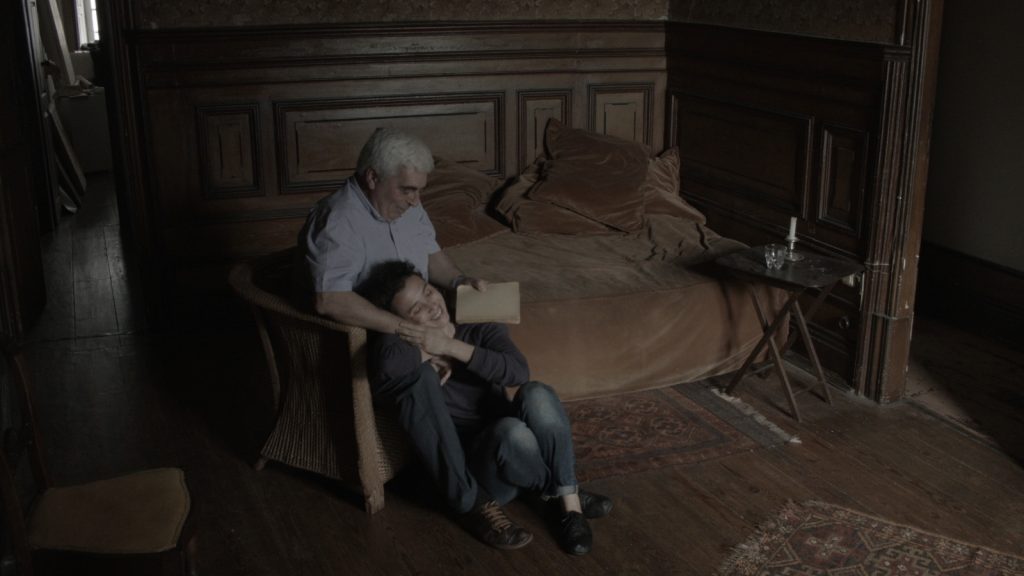 ARTURO CHICO PEREIRA's Donkeyote. Many still remember his first doc Pablo's Winter. Now he's back. After premiere at IFFR it has proven to be one of the most talented filmmakers out of Edinburgh Napier University. With the support of Scottisg Documentary Institute  In this second title Spanish-born Chico Pereira constructs a contemplative study of his uncle whose wonderful spirit of adventure belies all of his 73 years. http://www.edfilmfest.org.uk/2017/donkeyote
FRAGIL EQUILIBRIO by Guillermo Garcia Lopez. Winner of the Goya Award 2017 to Best Documentary Film this an absolute must http://www.edfilmfest.org.uk/2017/delicate-balance-fragil-equilibrio
Mexican film I Dream in Another Language. That also happened to us. Previously Cannes Camera d'Or nominated Director Ernesto Contreras takes us to past memories and the power of language. http://www.edfilmfest.org.uk/2017/i-dream-another-language-sueno-en-otro-idioma
Colombian Documentary Amazona by Clare Weiskopf http://www.edfilmfest.org.uk/2017/amazona-0
The Groove is not Trivial by Tommy Dell Smith. Meet the history of Alasdair Fraser.  He has found a universal pulse – or a 'groove' – through his vibrant performances, with his passionate teaching style proving popular at his well-attended fiddle camps in California, Scotland and Spain, where he gathers musicians to embrace that groove and join in a shared love for music and community. http://www.edfilmfest.org.uk/2017/groove-not-trivial
Spanish Carmen Bellas' When we were Wild + Americano (Fon Cortizo). Beyond borders: constructing realities. Two visions from Spain… http://www.edfilmfest.org.uk/2017/when-we-were-wild-una-vez-fuimos-salvajes
Portuguese doc Treblinka by Sèrgio Tréfaut challenges the famous slogan of the postwar "Never Again". Now sounds like a fairy tale…http://www.edfilmfest.org.uk/2017/treblinka-0
SHORTS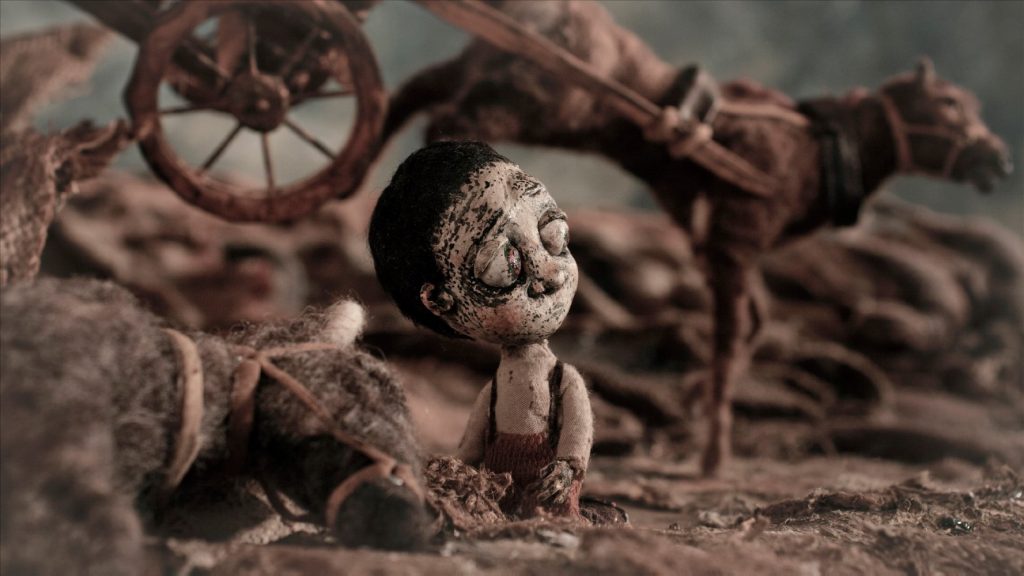 1. Number 1: Cavalls Morts by Anna Solanas and Marc Riba is part of the International Animation programme. Marc visited us last year as part of our Homage to Catalonia. The dark magic world of these Barcelona based Animation duo it's absolutely unique. It's great to see that EIFF also likes such an original proposal in the field of adult animation. It's great to see they like Anna&Marc as much as we do! This is not the first time as the EIFF 2014 featured Canis. Dead Horses (Cavalls morts) by Marc Riba, Anna Solanas/Spain/2016/6 mins
2. Los pasos del agua by César Augusto Acevedo/Colombia/2016/12 mins inside "Shorts: An Image is a Territory" programme. In the same programme is Amérika: Bay of Arrows (Amérika: Bahía de las flechas) by Ana Vaz/Dominican Republic/2016/9 mins
3. Valentina by Estevão Meneguzzo, André Felix/Brazil/2017/17 mins is part of "Shorts. Trick of the Light" programme
4. An Aviation Field (Um campo de aviação) by Joana Pimenta/Portugal, USA/2016/14 mins part of "Shorts: Wacking Dream" programme.
SPECIAL EVENTS
1. BY ALL MEANS, expose yourself to BLACK BOX. 4 Programmes of Shorts and feature-length experimental films, pushing the boundaries and testing the limits of moving image production.
2.
ANIMATION. Two programmes compose the
McLaren Award: New British Animation
. And you have to watch both. Mandatory.
4. STOP MAKING SENSE Special Screening @Summerhall. Bless you for this special homage to Jonathan Demme masterwork. The screening on Friday 23 will take place in Summerhall Courtyard after an evening of live music. Bands from 18:00; film after sunset.
5. ATMOSPHERE.  THE EDGE OF THE WORLD. Check this out folks. An 80th anniversary screening of Michael Powell's first major feature presented on Edinburgh's remarkable FloWave Ocean Energy Research Facility wave tank. During the event, the tank will mimic the cinematic seascapes depicted in this tale of the evacuation of a remote island community off the Scottish coast.
Not to mention the special focus in Poland, brilliant Sci-Fi classics, Bridging the Gap at EIFF and strongest Scottish new talent programmes…
So many reasons to get excited with this years' edition.