Guerrilla film collective Cinemaattic is back with the finest contemporary films from Spain and Latin American countries.
GLASGOW / THURS 8 MARCH @ 7:30/ CCA GLASGOW / TICKETS HERE
EDINBURGH / FRIDAY 9 MARCH @ 7:30/ OLD ST PAUL'S HALL / TICKETS HERE
+
GLASGOW SPECIAL SCREENING! / WOMEN FROM THE BRODER – MULLERES DA RAIA / FRIDAY 9 MARCH @ 7:30/ CCA GLASGOW / TICKETS HERE
In March, they present LA FRONTERA / A RAIA a short film programme to dig in the rich cultural heritage shared between Galicia region (northwest Spain) and Portugal. Never mind the US – Mexico 'Frontera', something exciting is happening in the westernmost corner of Europe. Geopolitical borders can't split a shared way to frame reality.
Winners at Berlinale, Locarno and Rotterdam, Portuguese and Galician filmmakers are achieving international recognition challenging traditional film narratives.
Basically we celebrate Women's Day every day, but if you are looking for theme related events once again our film proposal this month brings the work of outstanding  female filmmakers
1. La Frontera. Portuguese and Spanish short films. We will dig in history of feminity and psychoanalysis, the real life of sex workers in Vigo (Spain) and the hard balance between family pressures and individualism in the skin of Telma, a runaway returning to Spain.
2. Special Screening of the  MULERES DA RAIA (WOMEN FROM THE BORDER) Documentary about the untold story of women smuggling between Portugal and Spain during the dictatorships of Franco and Salazar.
THE FILMS:
A BRIEF HISTORY OF PRINCESS X
A film by Gabriel Abrantes
Portugal·France·United Kingdom, 2016
A supercharged history of sculptor Constantin Brancusi's infamous 'Princess X', a futuristic bronze phallus that is actually a bust portrait of Napoleon's equally infamous great grand niece, Marie Bonaparte. Princess X deep contributions to the field of psychoanalysis and female pleasure paved the way to new women to enjoy their sex lives, beyond reproductive pressures.
CIDADE PEQUENA (SMALL TOWN)
a film by Diogo Costa Amarante
Portugal, 2016,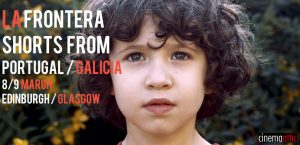 When six-year-old Frederico finds out at school that people die when their hearts stop beating, he is unable to sleep that night. The next day, his mother asks the teacher once again: Must children always be told the truth? Always? In great, colourful tableaux, Diogo Costa Amarante illustrates the emotional critical step of losing innocence.
FADO LUSITANO
Portugal, 1995, Colour, 5'30"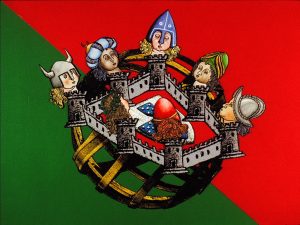 Director: Abi Feijó
Animation
Portugal feels himself as a small country in the tip of Europe. He has a roving heart, an adventurer's spirit, a grieved soul and an obedient body.
NÉBOA 
Directed by Claudia Costafreda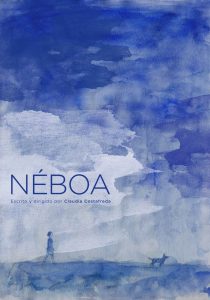 A film on exile and memory. Returning home and not fitting well anymore. Where do runaways belong to? Telma decides to travel to Galicia with the intention to give back Desiderio, her father's dog which she inherited after the recent dead of her father.
EUROPA
Directed by Hugo Amoedo
A film that talks directly to you. Emigrant, Expat, Lost in Europe, far from home, trying to find the way. Trying to be there and be here. Meta cinema. A self portrait of a filmmaker lost in Brussels. A film about Manolito. An ironic view on the European Dream…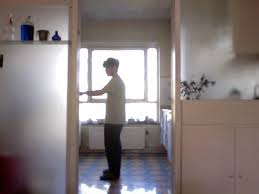 LA MUJER INVISIBLE (THE INVISIBLE WOMAN)
Documentary / Spain – 2017 / Spanish, Portuguese, Romanian with English subtitles
Director: NOEMI CHANTADA
What drive a prostitute? Is there a choice? She lives in a small flat in the town of Vigo and is no different than any other woman of her age. But when the evening comes, she sheds her skin: she changes her clothes, her name… and she also changes herself.
To be able to face another night.
Just one more night.