The CinemaAttic team wishes you all the best things for 2022! As is customary in Spain on New Year's Eve, we eat a grape with each of the twelve bell strikes at midnight to attract good fortune. Extending this tradition to what CinemaAttic is most passionate about, we are sharing with you a list of twelve cinematic grapes hand-picked by our team members. Some classics, some less so. Some very well known and others that have unjustly remained a well-kept secret.
Watch the individual films by clicking on the images or enjoy the whole playlist (over 3 hours of cinematic goodness!) by clicking here.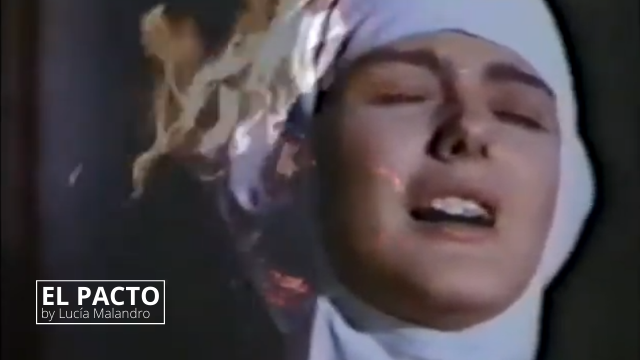 El Pacto (Cuba, 2015) by Lucía Malandro – picked by Rafael Cueto, Director of CinemaAttic
We start with a young Cuban filmmaker, Lucía Malandro, and her irreverent misappropriation of found footage: Rafa Cueto has chosen El Pacto to give you a taster of things to come. We will see a lot more of Lucía's filmmaking during our 2022 season.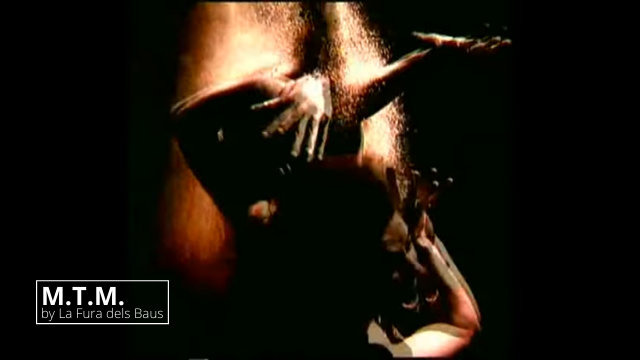 M.T.M. (worldwide, 1994) by La Fura Dels Baus – picked by Rafael Cueto
What follows isn't exactly a film but the recap of a performance that some of our team members had the privilege to watch during its world tour at the tailend of the last century. Immerse yourself in the ecstatic spectacle of M.T.M. by Spanish theatrical group La Fura Dels Baus.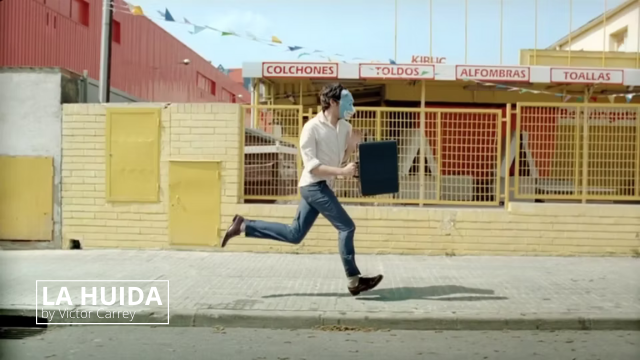 La Huida (Spain, 2010) by Víctor Carrey – picked by Débora Bottino, Digital Communications Officer
Débora Bottino has chosen La Huida by Víctor Carrey as a Hogmanay treat for you. A charming visual essay on the epic within the ordinary, it deconstructs seemingly disconnected characters and events with a Wes Anderson-inspired narrative approach. We particularly love the quirkiness of the digressions narrated by Joaquin Diaz and its vintage feel.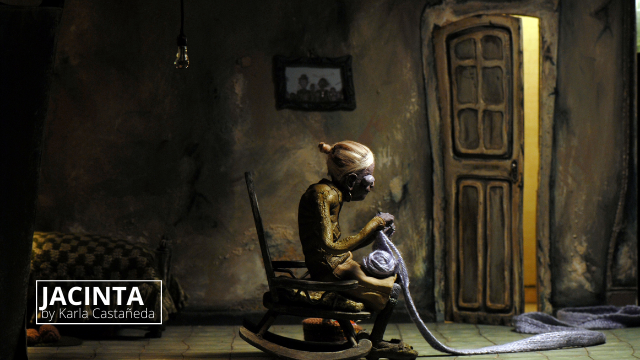 Jacinta (Mexico, 2008) by Karla Castañeda – picked by Eugenie Theuer, Community Engagement & Accessibility Officer
As a taster for what lies ahead in the CinemaAttic calendar, Eugenie Theuer has picked the Mexican short Jacinta by Karla Castañeda. In this exquisite stop-motion animation from 2008, we see elderly Jacinta knitting the lonely hours away as she longs for a visit. Gritty emotional realism meets whimsical fantasy to bring to light what remains often invisible and spin a touching reflection on old age, solitude, the fragile memories we leave behind, and our own ephemerality.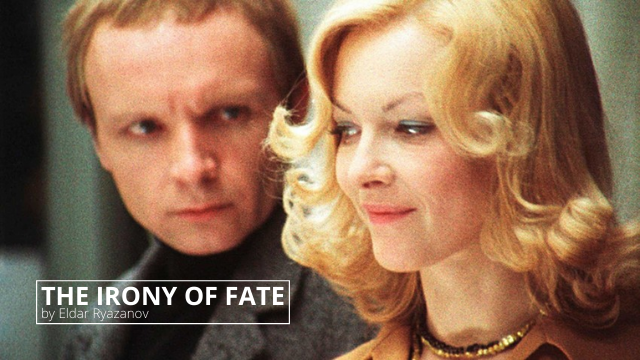 The Irony of Fate, or Enjoy Your Bath! (Russia, 1976) by Eldar Ryazanov – picked by Anna Fedyushina, Project Coordinator
Not the first time we get out of Ibero American cinema, neither the last time. Our very own Anna Fedyushina bring us a feature film from her native Russia. The Irony of Fate is a 1970s New Year's Eve classic by the essential Soviet filmmaker Eldar Ryazanov. Growing up in USSR/Russia, no 31 December goes without chopping up salads and preparing the rest of the New Year's feast with this film playing in the background. Funny, ironic, melancholic – it has it all. If you are not yet ready to brave the below -20C temperatures, let "The Irony of Fate" transport you to a whimsical snowy New Year's night in Moscow… or is it St Petersburg? Watch to find out!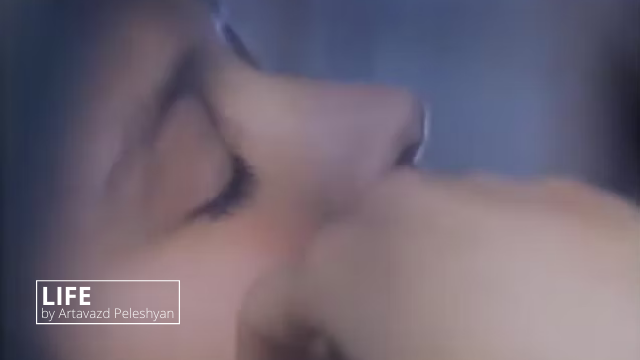 Life (Armenia, 1993) by Artavazd Peleshyan – picked by Rafael Cueto
Are you still here? We continue with a classic filmmaker who, despite his very limited oeuvre, is regarded as one of the few authentic geniuses in filmmaking. Life by Artavazd Peleshyan is a celebration of everything human and the undeniable purity of the newborn. In a film that takes simplicity to exquisite limits, the humanity of the act of giving birth is shown its most beautiful despite the pain, sweat, and physical strain.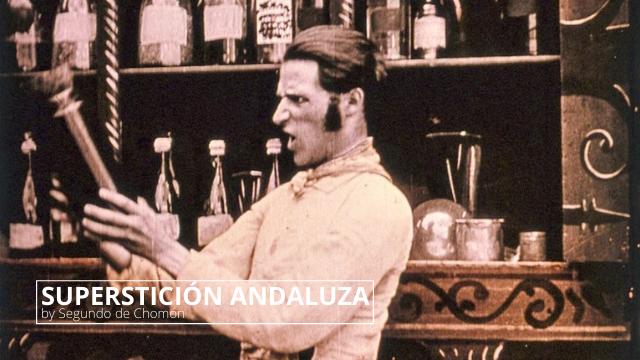 Superstición Andaluza (Spain, 1912) by Segundo de Chomón – picked by Alberto Valverde, Programme Director
Alberto Valverde brings this masterpiece of special effects as the perfect treat for this festive period of time! Although Segundo de Chomón failed to move along with the advances of cinema, and despite his heydays being behind him by the time this film was made, Superstición Andaluza is very enjoyable with truly beautiful hand-colouring (painted frame y frame) and his trademark animation stunts. Check out what liquor gypsies hide in their caves!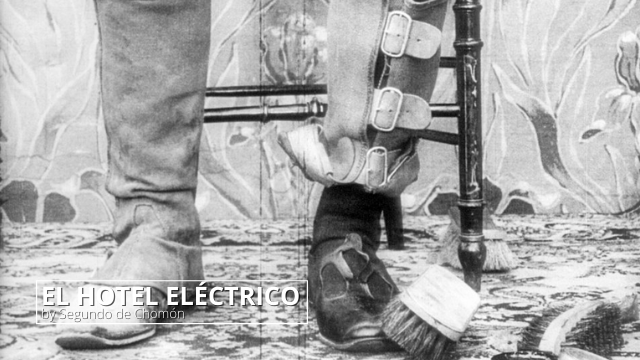 El Hotel Eléctrico (France, 1908) by Segundo de Chomón – picked by Alberto Valverde
El Hotel Eléctrico is a clumsy short film but quite funny. The effects, which are quite well displayed, were achieved through stop-motion cinematography. Without a doubt, one of Chomón's best works.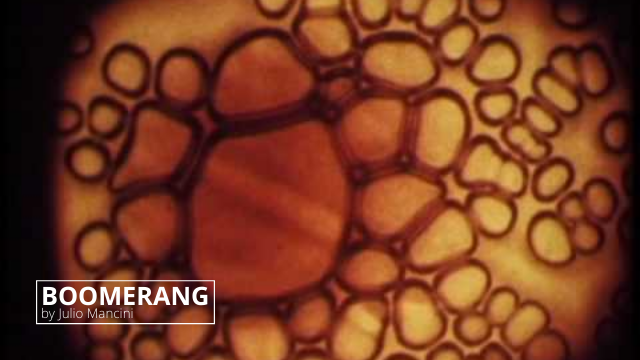 Boomerang (Argentina, 1976) by Julio Mancini – picked by Rafael Cueto
An experimental film from the 70's, Boomerang by Julio Mancini was shown in our Gaze.Play.Dream season last spring. But I can't help going back to it again and again. The rudimentary technique for amalgamation of the textures. The use of light and the optic printer. This is as primitive as it gets.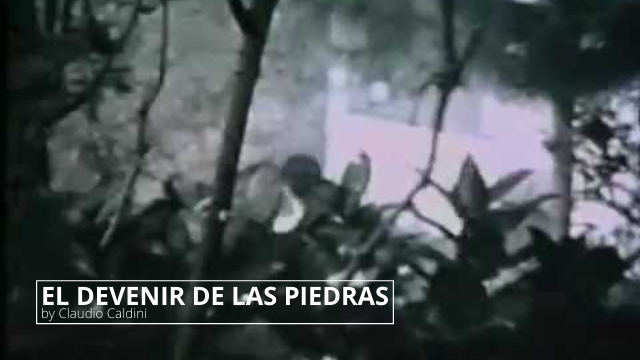 El Devenir de las Piedras (Argentina, 1988) by Claudio Caldini – picked by Rafael Cueto
What is cinema but justified voyeurism? Looking from afar and the repetition makes the simplest of takes into a film you can't take your eyes from.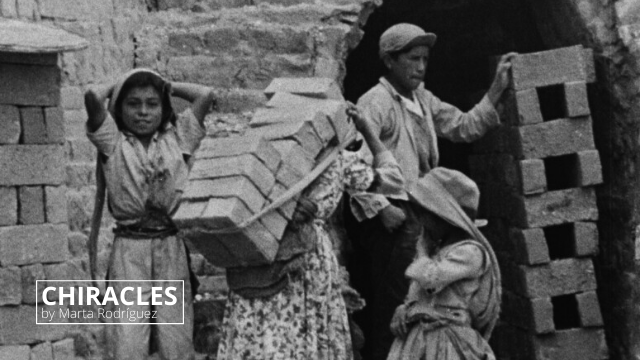 Chiracles (Colombia, 1971) by Marta Rodríguez
A classic Latin American and Colombian documentary film, Chircales chronicles the search for a film production methodology that could be adapted to the sociopolitical conditions of Latin America.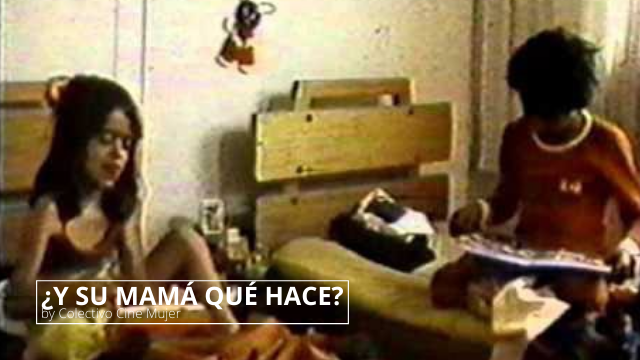 ¿Y Su Mamá Qué Hace? (Colombia, 1981) by Colectivo Cine Mujer
A feminist message from Colombia. The true wonder of this film is how on earth she doesn't poison his breakfast. The film takes its title from a poignant scene in which we see two kids talking and asking about the jobs of their parents, and one of the kids says his mother stays at home.
Well that is that hope you made it into 2022 and please let us know what you think about this playlist.
Best,
CinemaAttic