Here we go, week 6 and we are particularly excited about the seven films in the programme this week. A brand new selection of seven brilliant Spanish Short Films to ease your lockdown.  #CinemaAtticCuarentena Week 6, brought to you by CinemaAttic and Instituto Cervantes, now with support of Office for Cultural & Scientific Affairs of the Spanish Embassy in London. Every week, we share a new Programme of 7 Spanish Short Films available with English subtitles online. The Programme is available until Sunday in our website and in the Facebook event Week 6 | CinemaAttic Cuarentena Shorts where you can watch them, vote and comment for your favorites.
Enjoy the ride and REMEMBER the three important things: Watch? ➡Vote ?️? ➡ Vermouth? Watch the Films below, vote your favorites here
Every Sunday at 1pm, we wrap up the week together with #CinemaAtticVermouth / Un Vermut con CinemaAttic, a relaxed live conversation with some of the directors on CinemaAttic's Facebook channel.
We love the programme this week because is full of secrets and we gathered some of our favorite Spanish directors (Asier Altuna, Virginia Garcia del Pino, Pedro Collantes, Xavier Marrades, Nely Reguera or Jaione Camborda) all in the same programme. Silent heroes that you might not know, but we invite you to check, discover and remember. Thrilled to have Cucli by Xavier Marrades, one of our most beloved short films of the last decade with an unusual tenderness and emotional depth. Representing the 'Novo Cinema Galego' we have Jaione Camborda's Rapa Das Bestas, yet we also have pioneers of what some have coined 'Catalan New Wave' with Nely Reguera's Pablo.
If you want to know more about the Films and the Directors, Check our Extended Materials for Week 6 here
This was our Sunday Vermut and chat with with Jaione Camborda Coll, Asier Altuna and Pedro Collantes. Live Euskera and Spanish interpretation by Claudia Torralba Rubinos.
Here are the 7 Spanish Short Films for this week:
Rapa das Bestas //
Wild Mane Crop
by Jaione Camborda Coll
Synopsis: Tradition and display combine in a tussle between man and beast.
Festival & Awards:
L'Alternativa Premio Filmico Crater-Lab – Premio GAC, Winner
BAFICI – Buenos Aires Festival de Cine Independiente
Play Doc Documentary Festival
Voiceover
by Martín Rosete
Synopsis: I-will-not-tell-you-whoese voice leads us through three extreme situations that are actually the same… Will you survive?
Festival & Awards:
2013 Goya Awards – Best Fictional Short Film, Nominee
Chicago Film Festival – Best Narrative/Live Action Short, Winner
ZINEBI – Bilbao Festival of Documentary and Short Films – Best Short Film, Winner
New York City Short Film Festival – Best of Fest, Winner
Festival Brasil Cinema Internacional – Best Director, Winner
Cucli
by Xavier Marrades
Synopsis: Ramon lives with his parents, although he is away most of the week working as a truck driver. These are long and lonely trips, until he meets a very special companion that changes everything. Cucli tells a story about love and companionship after death, and its transformative effect. A story about how, through memories, the supernatural can find its way into our mundane lives.
Festival & Awards:
FICCI Festival de Cine de Cartagena de Indias – Best Short Film, Winner
IDFA – International Documentary Film Festival Amsterdam
NYFF – New York Film Festival – Film Society of Lincoln Center
Monterrey Film Festival – Jury Special Mention, Winner
China New Media Short Film Festival – Best Documentary, Winner
Huesca Film Festival – Best documentary & Best First Film, Winner
Lo Que Tú Dices Que Soy //
What You Say I Am
by Virginia García del Pino
Synopsis: With a somewhat naive, ironic touch and a healthy dose of common sense, the interviewees talk about their work, how it affects their relationships and the social prejudices they have to face.
Festival & Awards:
Cádiz Alcances Film Festival – Honor Mention, Winner
Short Film festival UNIFEST – Audience Award, Winner
FIC Cali – International Film Festival Cali
Festival La Alternativa, Barcelona
Excéntric "Del éxtasis al arrebato": Tate Modern (London)
Artalde //
Flock
by Asier Altuna
Synopsis: A shepherd, lost in the city, searches for his flock. His call attracts the attention of some people, who decide to follow him.
If you can't watch it here, simply click "Watch on Vimeo"
Festivals & Awards:
ZINEBI Bilbao Festival of Documentary and Short Films – Grand Prix, Winner
Busan Short Film Festival – Best Director, Winner
Aspen Short Film Festival – USA
Pablo
by Nely Reguera
Synopsis: A family is trying to get back to some kind of normality.
Link below to VO without subtitles. To watch this film with English subtitles use this link and watch it for a tiny small fee and support the film sector.
Festival & Awards:
AISGE Award – Concurso de cortometrajes Versión española SGAE (Spain)
Alcalá de Henares Short Film Festival – Best Actor (Pablo Derqui), Best Actress (Carla Pérez) & Best Cinematography, Winner
Iberoamerican Short Film – Best Short Film & Best Actor (Pablo Derqui), Winner
Gijón Film Festival – Special Mention for Best Films, Winner
Serori //
Celery
by Pedro Collantes
Synopsis: There is always a first time for everything, even for celery.
Festival & Awards:
Palm Springs ShortFest – Second Prize Best Student Film, Winner
Málaga Spanish Film Festival – Jury Special Award for Best Short Film Fiction, Winner
Grenoble Short Film Festival – Jury Special Prize, Winner
Elche Independent Film Festival – Best Short Film Fiction, Winner
NOW IT'S TIME TO VOTE! Vote your favorites in our Facebook event poll. You can vote for more than one!
See you on Sunday for our #CinemaAtticVermouth / Un Vermut con CinemaAttic
CinemaAttic Cuarentena | 90 Essential Spanish Short Films of the Last Decade is an initiative organised by CinemaAttic with the support of Instituto Cervantes centres in London, Manchester and Leeds  and the Office for Cultural & Scientific Affairs of the SpanEmbassybasy in London
With the support of: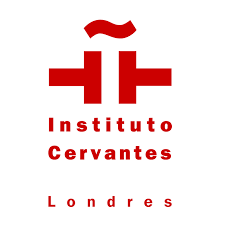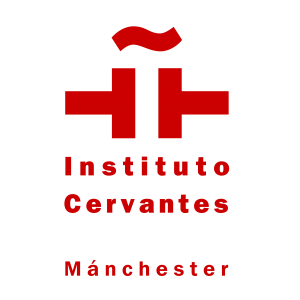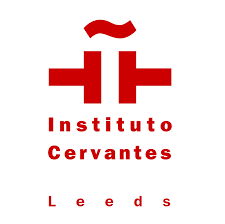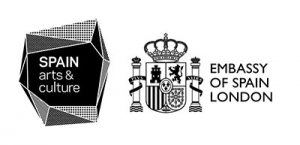 Summary
Event
​
WEEK 6: CINEMAATTIC CUARENTENA SPANISH SHORT FILMS
Location
​
Cinemaattic.com

,

Online

,
Starting on
Ending on
Description
SUPPORT YOUR INDEPENDENT CINEMA (CLICK HERE)Here we go, week 6 and we are particularly excited about the seven films in the programme this week. A brand new selection of seven brilliant Spanish Short Films to ease your lockdown.  #CinemaAtticCuarentena Week 6, brought to you by CinemaAttic and Instituto Cervantes, now with support of Office for Cultural & Scientific Affairs of the Spanish Embassy in London. Every week, we share a new Programme of 7 Spanish Short Films available with English subtitles online. The Programme is available until Sunday in our website and in the Facebook event Week 6 | CinemaAttic Cuarentena Shorts where you can watch them, vote and comment for your favorites.Enjoy the ride and REMEMBER the three important things: Watch? ➡Vote ?️? ➡ Vermouth? Watch the Films below, vote your favorites hereEvery Sunday at 1pm, we wrap up the week together with #CinemaAtticVermouth / Un Vermut con CinemaAttic, a relaxed live conversation with some of the directors on CinemaAttic's Facebook channel.We love the programme this week because is full of secrets and we gathered some of our favorite Spanish directors (Asier Altuna, Virginia Garcia del Pino, Pedro Collantes, Xavier Marrades, Nely Reguera or Jaione Camborda) all in the same programme. Silent heroes that you might not know, but we invite you to check, discover and remember. Thrilled to have Cucli by Xavier Marrades, one of our most beloved short films of the last decade with an unusual tenderness and emotional depth. Representing the 'Novo Cinema Galego' we have Jaione Camborda's Rapa Das Bestas, yet we also have pioneers of what some have coined 'Catalan New Wave' with Nely Reguera's Pablo.If you want to know more about the Films and the Directors, Check our Extended Materials for Week 6 hereHere are the 7 Spanish Short Films for this week:Rapa das Bestas // Wild Mane Cropby Jaione Camborda CollSynopsis: Tradition and display combine in a tussle between man and beast.Festival & Awards:L'Alternativa Premio Filmico Crater-Lab - Premio GAC, WinnerBAFICI - Buenos Aires Festival de Cine IndependientePlay Doc Documentary FestivalVoiceoverby Martín RoseteSynopsis: I-will-not-tell-you-whoese voice leads us through three extreme situations that are actually the same… Will you survive?Festival & Awards:2013 Goya Awards - Best Fictional Short Film, NomineeChicago Film Festival - Best Narrative/Live Action Short, WinnerZINEBI - Bilbao Festival of Documentary and Short Films - Best Short Film, WinnerNew York City Short Film Festival - Best of Fest, WinnerFestival Brasil Cinema Internacional - Best Director, WinnerCucliby Xavier MarradesSynopsis: Ramon lives with his parents, although he is away most of the week working as a truck driver. These are long and lonely trips, until he meets a very special companion that changes everything. Cucli tells a story about love and companionship after death, and its transformative effect. A story about how, through memories, the supernatural can find its way into our mundane lives.Festival & Awards:FICCI Festival de Cine de Cartagena de Indias - Best Short Film, WinnerIDFA - International Documentary Film Festival AmsterdamNYFF - New York Film Festival - Film Society of Lincoln CenterMonterrey Film Festival - Jury Special Mention, WinnerChina New Media Short Film Festival - Best Documentary, WinnerHuesca Film Festival - Best documentary & Best First Film, WinnerLo Que Tú Dices Que Soy // What You Say I Amby Virginia García del PinoSynopsis: With a somewhat naive, ironic touch and a healthy dose of common sense, the interviewees talk about their work, how it affects their relationships and the social prejudices they have to face.Festival & Awards:Cádiz Alcances Film Festival - Honor Mention, WinnerShort Film festival UNIFEST - Audience Award, WinnerFIC Cali - International Film Festival CaliFestival La Alternativa, BarcelonaExcéntric "Del éxtasis al arrebato": Tate Modern (London)Artalde // Flockby Asier AltunaSynopsis: A shepherd, lost in the city, searches for his flock. His call attracts the attention of some people, who decide to follow him.If you can't watch it here, simply click "Watch on Vimeo"Festivals & Awards:ZINEBI Bilbao Festival of Documentary and Short Films - Grand Prix, WinnerBusan Short Film Festival - Best Director, WinnerAspen Short Film Festival - USAPabloby Nely RegueraSynopsis: A family is trying to get back to some kind of normality.Festival & Awards:AISGE Award - Concurso de cortometrajes Versión española SGAE (Spain)Alcalá de Henares Short Film Festival - Best Actor (Pablo Derqui), Best Actress (Carla Pérez) & Best Cinematography, WinnerIberoamerican Short Film - Best Short Film & Best Actor (Pablo Derqui), WinnerGijón Film Festival - Special Mention for Best Films, WinnerSerori // Celeryby Pedro CollantesSynopsis: There is always a first time for everything, even for celery.Festival & Awards:Palm Springs ShortFest - Second Prize Best Student Film, WinnerMálaga Spanish Film Festival - Jury Special Award for Best Short Film Fiction, WinnerGrenoble Short Film Festival - Jury Special Prize, WinnerElche Independent Film Festival - Best Short Film Fiction, WinnerSUPPORT YOUR INDEPENDENT CINEMA (CLICK HERE)NOW IT'S TIME TO VOTE! Vote your favorites in our Facebook event poll. You can vote for more than one!See you on Sunday for our #CinemaAtticVermouth / Un Vermut con CinemaAtticCinemaAttic Cuarentena | 90 Essential Spanish Short Films of the Last Decade is an initiative organised by CinemaAttic with the support of Instituto Cervantes centres in London, Manchester and Leeds  and the Office for Cultural & Scientific Affairs of the SpanEmbassybasy in LondonWith the support of:
Offer Price