New Week, New Programme. A brand new selection of 7 Spanish Short Films to help during the quarantine. Here we go: #CinemaAtticCuarentena Week 5, brought to you by CinemaAttic and Instituto Cervantes, now with support of Spain Culture & Science UK! Every week, we share a new Programme of 7 Spanish Short Films available with English subtitles online. The Films are available until Sunday on our website and in the Facebook event Week 5 | Cinemaattic Cuarentena Shorts where you can watch them, vote and comment for your favorites.
Enjoy the ride and REMEMBER: Watch? ➡Vote ?️? ➡ Vermouth? Watch the Films below, vote your favorites here (link)
Every Sunday at 1pm, we wrap up the week together with #CinemaAtticVermouth / Un Vermut con CinemaAttic , a relaxed live conversation with some of the directors on CinemaAttic's Facebook channel.
Week 5 comes again with a balance on brilliant comedy (Los 4 McNifikos, Tres, Helsinki), avant-garde Spanish masters (Cesar Velasco Broca and Izibene Oñederra) and a good dose of docu-fictions. Spain has great directors experimenting with the boundaries between documentary and fiction, maybe being Luis Buñuel's Las Hurdes (1933) the first example. This week we bring two award winning shorts continuing on this tradition of hybrid documentary film where the limits of reality and fiction get blurred: Los Desheredados by Laura Ferres, and The Hidden Smile by Ventura Durall -the former won the Discovery Award in Cannes plus the Goya and Gaudi Awards to Best Documentary Short , the latter was one of the first Spanish Shorts to compete in Sundance Official Selection-.
If you want to know more about the Films and the Directors, Check our Extended Materials for Week 5 here
To watch our (vermut) presentation and the chat we had with Izibene Oñederra and Ventura Durall check this video
Live translation by Fiona Baillie and Allie Blum
Here are the 7 Spanish Short Films for this week:
Avant Petalos Grillados
by Velasco Broca
Synopsis: A sound exploration institution for the blind is invaded by extraterrestrial creatures that love small things. Following this initial contact, the invaders identify sculptors and bodybuilders as the only generators of volumes of interest for their civilization.
Festival & Awards:
Cannes Film Festival – Quinzaine de Realisateurs
Torino Film Festival
Slamdance Film Festival, Utah – Grand Jury Prize for Best Short Experimental, Winner
Festival de Cine de Mansou – Best Short Experimental, Winner
Tres //
Three
by Carlos Violadé
Synopsis: Three friends, three beers, three phone calls. After a chance encounter, three childhood friends decide to have a beer together to celebrate. After years without contact they are happy to see one another again but are unaware that it is now impossible for them to really connect as old friends.
Festival & Awards:
Festival de Cine Iberoamericano de Huelva
London Spanish Film Festival
Chicago Independent Film Festival
Festival de Jóvenes – Best Andalusian Work, Winner
AISGE Awards – Best Actor: Manolo Solo, Winner
Los 4 McNifikos //
The 4 McNifikos
by Tucker Dávila Wood
Synopsis: 30 years ago, three young kids thrived on the northern outskirts of Bilbao harsh streets by advancing the popular B-Boy movement of the late 70s in New York City: Jon, Pedro and Xabier, or as they liked to be called, the 4 McNifikos.
Festival & Awards:
Miami Film Festival
MAIPU Cortos Festival de Cine de Humor de Argentina – Best International Short Film, Winner
XIII Festival de Cortometrajes Ocular de La Selva del Camp – Best Short Film, Winner
IX Certamen de Cortometrajes "Por Caracoles" de Sevilla – Jury Special Mention, Winner
Helsinki
by Juan Beiro
Synopsis: Waiting for closing time at the pub she patrols, barmaid Lola watches a science fiction movie with her co-worker Carmen. Lola, in her malaise, fantasizes about meeting a time traveler and hatches a hopeful plan to bring this future about.
Festival & Awards:
Elche Independent Film Festival – Best Short Film Fiction, Winner
Sardinina Film Festival
London Spanish Film Festival
Orlando Film Festival
Palm Springs ShortFest
Los Desheredados //
The Disinherited
by Laura Ferrés Moreno
Synopsis: Los Desheredados is a portrait of the director's father and details the end of their family business, a bus company.
Watch it using this link to Vimeo, password: disinherited2020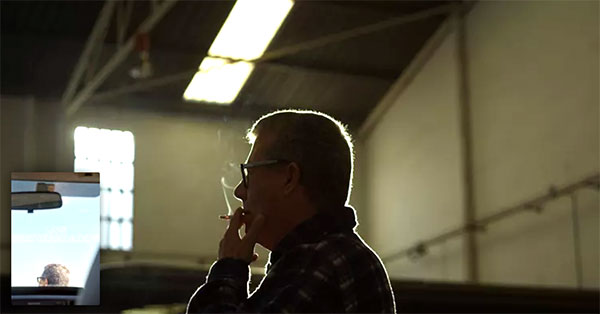 Festival & Awards:
Cannes Film Festival – Discovery Award, Winner
2018 Goya Awards – Best Documentary Short Film, Winner
European Film Awards – Best Short Film, Nominee
2018 Gaudí Awards – Best Short Film, Winner
ALCINE Festival de Cine de Alcalá de Henares – Best screenplay & Best actor, Winner
Hezurbeltzak, una fosa común //
Hezurbeltzak, a Common Grave
by Izibene Oñederra
Synopsis: The Basque word hezurbeltzak does not appear in dictionaries. It is a non-existing word used to describe socially invisible groups. Its literal translation would be «black bones».
Festival & Awards:
Brooklyn Film Festival – Spirit Award for Best Animation, Winner
San Sebastian Film Festival
Annecy Animation Film Festival
Cleveland Film Festival
El Somriure Amagat //
The Hidden Smile
by Ventura Durall
Synopsis: The movie follows a 10-year-old Ethiopian child to construct a realistic tale about the values that flourish in a society formed by children.
Festival & Awards:
Sundance Film Festival
Abu Dhabi Film Festival – Best Documentary, Winner
Madrid Imagine – Best Cinematography, Winner
2012 Gaudí Awards – Best Short Film, Nominee
NOW IT'S TIME TO VOTE! Vote your favorites in our Facebook event poll. You can vote for more than one!
See you on Sunday for our #CinemaAtticVermouth / Un Vermut con CinemaAttic
CinemAttic Cuarentena | 90 Essential Spanish Short Films of the Last Decade is an initiative organised by CinemaAttic with the support of Instituto Cervantes centres in London, Manchester and Leeds  and the Office for Cultural & Scientific Affairs of the SpanEmbassybasy in London
With the support of: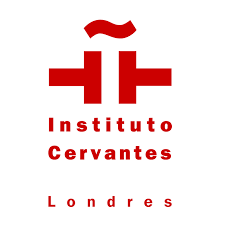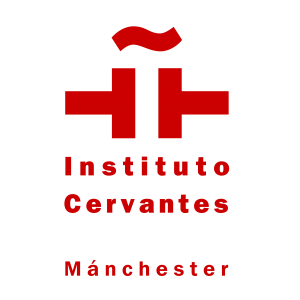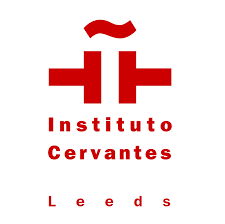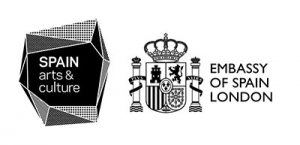 Summary
Event
​
WEEK 5: CINEMAATTIC CUARENTENA SPANISH SHORT FILMS
Location
Starting on
Ending on
Description
SUPPORT YOUR INDEPENDENT CINEMA (CLICK HERE)Here we go. #CinemaAtticCuarentena Week 5. Every week, CinemaAttic and Instituto Cervantes will share a new Programme of 7 Spanish Short Films available with English subtitles online. The Programme is available until Sunday on our website and in the Facebook event Week 4 | Cinemaattic Cuarentena Shorts (link) where you can watch them, vote and comment for your favourites.Enjoy the ride and REMEMBER: Watch? ➡Vote ?️? ➡ Vermouth? Watch the Films below, vote your favorites here (link)Every Sunday at 1pm, we wrap up the week together with #CinemaAtticVermouth / Un Vermut con CinemaAttic , a relaxed live conversation with some of the directors on CinemaAttic's Facebook channel.Week 5….If you want to know more about the Films and the Directors, Check our Extended Materials for Week 5 hereHere are the 7 Spanish Short Films for this week:Avant Petalos Grilladosby Velasco BrocaSynopsis: A sound exploration institution for the blind is invaded by extraterrestrial creatures that love small things. Following this initial contact, the invaders identify sculptors and bodybuilders as the only generators of volumes of interest for their civilization.Festival & Awards:Cannes Film Festival - Quinzaine de RealisateursTorino Film FestivalSlamdance Film Festival, Utah - Grand Jury Prize for Best Short Experimental, WinnerFestival de Cine de Mansou - Best Short Experimental, WinnerTres // Threeby Carlos VioladéSynopsis: Three friends, three beers, three phone calls. After a chance encounter, three childhood friends decide to have a beer together to celebrate. After years without contact they are happy to see one another again but are unaware that it is now impossible for them to really connect as old friends.Festival & Awards:Festival de Cine Iberoamericano de HuelvaLondon Spanish Film FestivalChicago Independent Film FestivalFestival de Jóvenes - Best Andalusian Work, WinnerAISGE Awards - Best Actor: Manolo Solo, WinnerLos 4 McNifikos // The 4 McNifikosby Tucker Dávila WoodSynopsis: 30 years ago, three young kids thrived on the northern outskirts of Bilbao harsh streets by advancing the popular B-Boy movement of the late 70s in New York City: Jon, Pedro and Xabier, or as they liked to be called, the 4 McNifikos.Festival & Awards:Miami Film FestivalMAIPU Cortos Festival de Cine de Humor de Argentina - Best International Short Film, WinnerXIII Festival de Cortometrajes Ocular de La Selva del Camp - Best Short Film, WinnerIX Certamen de Cortometrajes "Por Caracoles" de Sevilla - Jury Special Mention, WinnerHelsinkiby Juan BeiroSynopsis: Waiting for closing time at the pub she patrols, barmaid Lola watches a science fiction movie with her co-worker Carmen. Lola, in her malaise, fantasizes about meeting a time traveler and hatches a hopeful plan to bring this future about.Festival & Awards:Elche Independent Film Festival - Best Short Film Fiction, WinnerSardinina Film FestivalLondon Spanish Film FestivalOrlando Film FestivalPalm Springs ShortFestLos Desheredados // The Disinheritedby Laura Ferrés MorenoSynopsis: Los Desheredados is a portrait of the director's father and details the end of their family business, a bus company.Watch it in Filmin, subscription RequiredFestival & Awards:Cannes Film Festival - Discovery Award, Winner2018 Goya Awards - Best Documentary Short Film, WinnerEuropean Film Awards - Best Short Film, Nominee2018 Gaudí Awards - Best Short Film, WinnerALCINE Festival de Cine de Alcalá de Henares - Best screenplay & Best actor, WinnerHezurbeltzak, una fosa común // Hezurbeltzak, a Common Graveby Izibene OñederraSynopsis: The Basque word hezurbeltzak does not appear in dictionaries. It is a non-existing word used to describe socially invisible groups. Its literal translation would be «black bones».Festival & Awards:Brooklyn Film Festival - Spirit Award for Best Animation, WinnerSan Sebastian Film FestivalAnnecy Animation Film FestivalCleveland Film FestivalEl Somriure Amagat // The Hidden Smileby Ventura DurallSynopsis: The movie follows a 10-year-old Ethiopian child to construct a realistic tale about the values that flourish in a society formed by children.Festival & Awards:Sundance Film FestivalAbu Dhabi Film Festival - Best Documentary, WinnerMadrid Imagine - Best Cinematography, Winner2012 Gaudí Awards - Best Short Film, NomineeSUPPORT YOUR INDEPENDENT CINEMA (CLICK HERE)NOW IT'S TIME TO VOTE! Vote your favorites in our Facebook event poll. You can vote for more than one!See you on Sunday for our #CinemaAtticVermouth / Un Vermut con CinemaAtticCinemAttic Cuarentena | 90 Essential Spanish Short Films of the Last Decade is an initiative organised by CinemaAttic with the support of Instituto Cervantes centres in London, Manchester and Leeds With the support of:
Offer Price