Una semana mas! One more week!  #CinemaAtticCuarentena Week 4 is here.  Every week, CinemaAttic and Instituto Cervantes share a new Programme of 7 Spanish Short Films available with English subtitles online. The Programme is available until Sunday on our website and in the Facebook event Week 4 | Cinemaattic Cuarentena Shorts where you can watch them, vote and comment for your favourites.
Enjoy the ride and REMEMBER: Watch? ➡Vote ?️? ➡ Vermouth? Watch the Films below, Vote your favorites here
Every Sunday at 1pm, we wrap up the week together with #CinemaAtticVermouth / Un Vermut con CinemaAttic , a relaxed live conversation with some of the directors on CinemaAttic's Facebook channel.
If you want to know more about the Films and the Directors, Check our Programming Notes and Extended Materials for Week 4 here
Here are the 7 Spanish Short Films for this week:
Éramos Pocos //
One Too Many
by Borja Cobeaga
Synopsis: When his wife leaves him, Joaquín turns to his son to help him bring his mother-in-law out of a home to do the housework.
Festival & Awards:
2007 Oscar Awards – Best Live Action Short Film, Nominee
Cleveland Film Festival – Best International Short Film, Honorable Mention, Winner
Alcine Festival de Cine de Alcalá de Henares – Best Screenplay; Best Art Direction, Winner
Montecatini Filmvideo Short Film Festival – Best Short Film, Winner
Beti Bezperako Koplak //
Couplets for an Everlasting Love
by Ageda Kopla Taldea
Synopsis: St. Agatha's Eve is a deep-rooted Basque tradition in which people walk from house to house, accompanied by improvised verse-makers (bertsolaris), singing verses to the beating of long sticks. Building on this celebration, bertsolari Maialen Lujanbio composes a stark denunciation of gender violence. In verse after verse, she condemns the different manifestations of sexist violence and our inability to combat it.
Based on these couplets, twenty young artists direct a collective-created piece, using different animation techniques.
Festival & Awards:
2018 Goya Awards – Best Animated Short Film, Nominee
Human Rights Film Festival
Sardinia Film Festival
Festival Miden
Desayuno con Diadema //
Breakfast at Enrique's
by Óscar Bernácer
Synopsis: Two strangers share breakfast. A train passes by. Will they dare catch it?
Festival & Awards:
2013 Goya Awards – Best Fictional Short Film, Nominee
Alcine Festival de Cine de Alcalá de Henares – Audience Award, Winner
Skepto Film Festival – Special Jury Mention to Best Performance, Winner
Festival de Cine de Madrid – First Award, Winner
Galatée à l'infini //
Infinite Galatea
by Julia Maura, Mariangela Pluchino, Ambra Reijnen, Maria Chatzi and Fatima Flores
Synopsis: Based on a revised and updated myth of Pygmalion and Galatea, this brilliant audiovisual essay contrasts, composes and reconstructs archival footage with guidance from a voice-over. A powerful, aggressive and necessary feminist manifesto about how the female body is represented and the utilitarian sense of its sexuality when seen from under the male gaze.
Festival & Awards:
ZINEBI Festival of Documentary and Short Film Bilbao – Grand Award of Spanish Cinema, Winner
Sicilia Queer Film Fest – Best Short, Winner
Hot Docs Canadian Documentary Festival
Reykjavik International Film Festival
En Carne Viva //
Flesh and Blood
by Federico Esquerro
Synopsis: An actor's journey playing an assassin on the set of a film that takes place in a Buenos Aires' butcher shop.
Festival & Awards:
Festival de Artes Audiovisuales de la Plata – Best Short Film, Winner
MOLODIST Kiev International Film Festival – Best Short Film, Winner
FICCI – Cartagena de Indias Film Festival
MECAL – Barcelona Short Film Festival
La Caja de Medea //
Medea's Box
by Samuel Alarcón & José Cabrera
Synopsis: Medea's box hides memories. These memories reach a present in which Nadia is seeking answers. A way to repair the terrible mistake that has marked her life.
Festival & Awards:
Festival de Cine de Lanzarote
En Lugar Sin Limites Festival de Cine LGBT de Ecuador
Festival KO & Digital Barcelona
When I Get Home
by Aldemar Matias
Synopsis: In downtown Havana, Tomas and Luis built a home in their own terms – Beatles' posters share the space with a pet chicken and a dog. Daily tasks generate a singular choreography between both men inside their own territories, introducing the couple just days before their 28th anniversary.
Festival & Awards:
São Paulo Short Film Festival – Audience Award, Winner
MiradasDoc – Documentary Film Festival
Rome Concorto Film Festival
NOW IT'S TIME TO VOTE! Vote your favorites in our Facebook event poll. You can vote for more than one!
See you on Sunday for our #CinemaAtticVermouth / Un Vermut con CinemaAttic
CinemAttic Cuarentena | 90 Essential Spanish Short Films of the Last Decade is an initiative organised by CinemaAttic with the support of Instituto Cervantes centres in London, Manchester and Leeds
With the support of: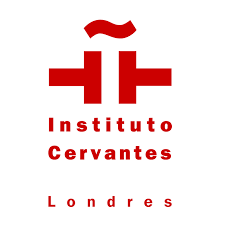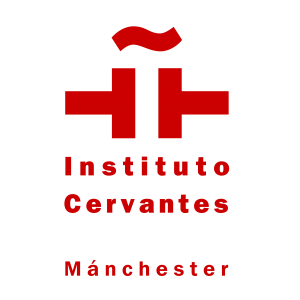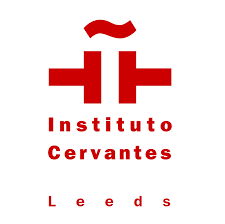 Summary
Event
​
week 4 Cuarentena Shorts
Location
Starting on
Ending on
Description
SUPPORT YOUR INDEPENDENT CINEMA (CLICK HERE)Here we go. #CinemaAtticCuarentena Week 4.  Every week, CinemaAttic and Instituto Cervantes will share a new Programme of 7 Spanish Short Films available with English subtitles online. The Programme is available until Sunday on our website and in the Facebook event Week 3 | Cinemaattic Cuarentena Shorts (link) where you can watch them, vote and comment for your favourites.Enjoy the ride and REMEMBER: Watch? ➡Vote ?️? ➡ Vermouth? Watch the Films below, vote your favorites here (link)Every Sunday at 1pm, we wrap up the week together with #CinemaAtticVermouth / Un Vermut con CinemaAttic , a relaxed live conversation with some of the directors on CinemaAttic's Facebook channel.If you want to know more about the Films and the Directors, Check our Programming Notes for Week 3 hereHere are the 7 Spanish Short Films for this week:Éramos Pocos // One Too Manyby Borja CobeagaSynopsis: When his wife leaves him, Joaquín turns to his son to help him bring his mother-in-law out of a home to do the housework.Festival & Awards:2007 Oscar Awards - Best Live Action Short Film, NomineeCleveland Film Festival - Best International Short Film, Honorable Mention, WinnerAlcine Festival de Cine de Alcalá de Henares - Best Screenplay; Best Art Direction, WinnerMontecatini Filmvideo Short Film Festival - Best Short Film, Winner Beti Bezperako Koplak // Couplets for an Everlasting Loveby Ageda Kopla TaldeaSynopsis: St. Agatha's Eve is a deep-rooted Basque tradition in which people walk from house to house, accompanied by improvised verse-makers (bertsolaris), singing verses to the beating of long sticks. Building on this celebration, bertsolari Maialen Lujanbio composes a stark denunciation of gender violence. In verse after verse, she condemns the different manifestations of sexist violence and our inability to combat it.Based on these couplets, twenty young artists direct a collective-created piece, using different animation techniques.Festival & Awards:2018 Goya Awards - Best Animated Short Film, NomineeHuman Rights Film FestivalSardinia Film FestivalFestival MidenDesayuno Con Diadema // Breakfast at Enrique'sby Óscar BernàcerSynopsis: Two strangers share breakfast. A train passes by. Will they dare catch it?Festival & Awards:2013 Goya Awards - Best Fictional Short Film, NomineeAlcine Festival de Cine de Alcalá de Henares - Audience Award, WinnerSkepto Film Festival - Special Jury Mention to Best Performance, WinnerFestival de Cine de Madrid - First Award, WinnerGalatée à l'infini // Infinite Galateaby Julia Maura, Mariangela Pluchino, Ambra Reijnen, Maria Chatzi, Fátima FloresSynopsis: Based on a revised and updated myth of Pygmalion and Galatea, this brilliant audiovisual essay contrasts, composes and reconstructs archival footage with guidance from a voice-over. A powerful, aggressive and necessary feminist manifesto about how the female body is represented and the utilitarian sense of its sexuality when seen from under the male gaze.Festival & Awards:ZINEBI Festival of Documentary and Short Film Bilbao - Grand Award of Spanish Cinema, WinnerSicilia Queer Film Fest - Best Short, WinnerHot Docs Canadian Documentary FestivalReykjavik International Film Festival En Carne Viva // Flesh and Bloodby Federico EsquerroSynopsis: An actor's journey playing an assassin on the set of a film that takes place in a Buenos Aires' butcher shop. Festival & Awards:Festival de Artes Audiovisuales de la Plata - Best Short Film, WinnerMOLODIST Kiev International Film Festival - Best Short Film, WinnerFICCI - Cartagena de Indias Film FestivalMECAL - Barcelona Short Film Festival https://marvinwayne.com/en/en-carne-vivaLa Caja de Medea // Medea's Boxby Samuel AlarcónSynopsis: Medea's box hides memories. These memories reach a present in which Nadia is seeking answers. A way to repair the terrible mistake that has marked her life.Festival & Awards:Festival de Cine de LanzaroteEn Lugar Sin Limites Festival de Cine LGBT de EcuadorFestival KO & Digital BarcelonaWhen I Get Homeby Aldemar MatiasSynopsis: In downtown Havana, Tomas and Luis built a home in their own terms - Beatles' posters share the space with a pet chicken and a dog. Daily tasks generate a singular choreography between both men inside their own territories, introducing the couple just days before their 28Th anniversary.Festival & Awards:São Paulo Short Film Festival - Audience Award, WinnerMiradasDoc - Documentary Film FestivalRome Concorto Film FestivalSUPPORT YOUR INDEPENDENT CINEMA (CLICK HERE)
Offer Price