Selected Poems. Spoken word and poetry by Jordi Larios and Noèlia Díaz Vicedo. Two masters of Catalan Arts together for one night.
We wanted a richer festival this year with specific events to promote Catalan language, or as they say "llengua catalana" . With the help of University of Edinburgh we proudly present a unique chance to approach Catalan language trough its poetry.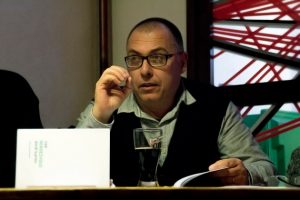 Jordi Larios was born in Catalonia. In 1981 he graduated in Catalan Philology at the Universitat Autònoma de Barcelona, where he was awarded his doctorate in 1986. Between 1982 and 1986 he worked as a Lecturer at the Universitat de les Illes Balears in Palma de Mallorca. In 1987 he moved to Cardiff, in Wales, with his family. Between 1987 and 2007 he was a Lecturer in Hipanic Studies at Cardiff University. In 2007 he was employed as Senior Lecturer in Catalan Studies by Queen Mary University of London and he became Director of the Centre for Catalan Studies at the same institution. He left Queen Mary in 2014 to become Professor of Spanish at the University of St Andrews. His research focuses on 20th-century Spanish poetry and avant-garde fiction, and 20th– century Catalan literature and culture.
He has published three poetry collections: Home sol (1984), El cop de la destral (2006), and Rendezvous (2013). He is also the author of Llorenç Villalonga i la fi del món (2007), a study of Llorenç Villalonga's canonical fictions. He has just finished a monograph on the poetry of Pedro Salinas and Luis Cernuda.
He has translated into Catalan works by Oscar Wilde, Henry James, Dorothy Parker, Anthony Powell and Robert Coover, among others.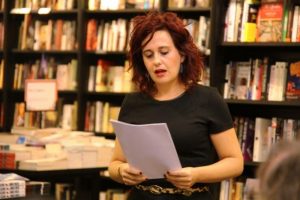 Noèlia Diaz Vicedo is a poet, academic and translator. She has published her poetry in various magazines in Spain and USA (Quadern de les idees, les arts i les lletres, Trafika Europe, Penn State University). Her poems have also appeared in Donzelles de l'any 2000, antologia de dones poetes dels Països Catalans (Editorial Mediterrània, 2014) and also in Autisme, trenquem el silenci amb la poesia (Editorial Viena, 2014). She has performed her poetry around UK and Spain (La poesía española en el siglo XXI, Madrid, 2017, Jocs Florals Cambridge, 2014, National Poetry Day London Waterstones, 2014, Surrey Poetry Festival, 2014, Setmana del llibre en Català, Barcelona, 2013, etc.). As a translator she has published along with poet Montserrat Abelló the book The Body's Reason (Francis Boutle Publishers, 2014) by Maria-Mercè Marçal from Catalan and poems by several authors included in the magazine Alba Londres. Culture in Translation where she was a co-editor (2011-2015).
Noelia will read for first time poems from her upcoming publication Arrels sagnants/Bloody Roots.