CinemaAttic is over the moon to announce we have been nominated for Creative Edinburgh Awards 2020
"At the Creative Edinburgh Awards 2020, we'll celebrate the bright ideas and beacons of light that illuminate Edinburgh's creative scene. With all the challenges that 2020 has thrown at us, more so than ever, we'll shout about the people, organisations and projects that have shown resilience, strength and support for our city's creative community."
The crisis of Covid-19 and the following lockdown found CinemaAttic at a truly pivotal moment in the film collective's history: we were about to celebrate our 10th anniversary as advocates of Ibero-American independent cinema in Scotland, with a number of events in the making to commemorate the occasion and our small team growing and evolving. While many festivals and film exhibitors were paralysed by the unknown with the introduction of lockdown, we took ownership of the situation and re-oriented our entire programme of the 10th anniversary celebrations to a digital format.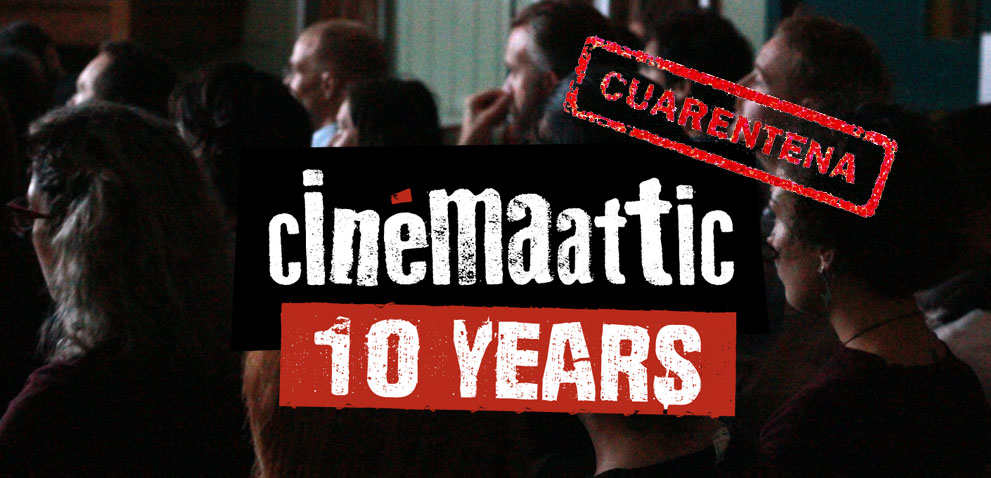 Drawing on our extensive database of free (open-access) short films and using the rapport we have cultivated with film directors, producers and distributors over the years to specifically negotiate temporary access to other films, we launched a pioneering initiative called CinemaAttic Cuarentena. A weekly, 3-months long curated programme aiming to showcase 90 Essential Spanish Short Films of the Last Decade, it garnered the support of the Cervantes Institute and the Spanish Embassy in the UK, Film Hub Scotland and the National Lottery's Awards for All. We came up with an original design and branding, compiled a weekly Extended Materials brochures with extra insights into our programming process, held 'Vote your favourite' polls among our followers and hosted regular Sunday #CinemaAtticVermouth discussions with some 30 leading figures of the contemporary Spanish cinema – established directors, Goya winners and key figures of the so called Otro Cine Español (Jose Mari Goenaga, Jon Garaño, Isabel Herguera, Alenda Brothers, Chema García Ibarra, Adrián Orr, David Pantaleón – to name but a few). These were broadcast live to our Facebook page and Youtube channel and presented an opportunity to discuss creativity in the times of Covid-19, reflect on the challenges of the film industry and review the film directors' careers.
Throughout the 13 weeks of the Cuarentena, we managed to maintain a strong relationship with our audiences in a creative way and built a long-term content legacy. Even more importantly, our digital programme enabled vulnerable and disadvantaged audience members to 'attend' events and engage with the Cuarentena short films selection safely and free of charge. Perhaps for the first time ever in the film collective's history, CinemaAttic Cuarentena transcended temporal, financial and geographical barriers in the times of crisis and proved to be a truly global programme in terms of its reach (United Kingdom, USA, Spain, Russia, Greece, Mexico, France, Germany, Italy and Argentina being the Top-10 viewing countries). It is fair to say, therefore, that the case of CinemaAttic Cuarentena has opened up entirely new horizons for augmenting the reach and accessibility of our offering – and ones that we intend to explore going forward.
Summary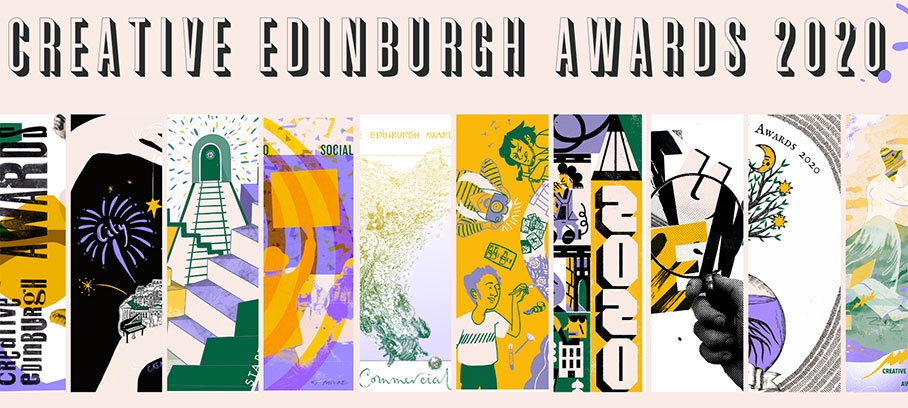 Article Name
CinemaAttic nominated to the Creative Edinburgh Awards 2020
Description
CinemaAttic is over the moon to announce we have been nominated for Creative Edinburgh Awards 2020
Author
Creative Edinburgh // Cimnemaattic
Publisher Name
Publisher Logo