Kaixo! ¡Hola!
Kimuak is Euskera for sprouts and also an annual selection of short films made in the Basque Country. From this small region in the north of Spain they travel all year round to different countries, making a stop at film festivals and now landing in Edinburgh.
'Sailor's Grave' is a collective animation film telling a tale around the sea. Inspired by the famous surreal game "exquisite corpse" or "cadavre exquis" where each participant has to add to a composition, several international artists have used different art techniques, transforming each other's drawings to create a fluid narration.
Another piece with surreal tones is Soroa, based on a poem by the distinguished Basque sculptor Jorge Oteiza. A procession praying for some rain walks through an arid landscape. The film's simple but beautiful cinematography conveys a suffocating atmosphere.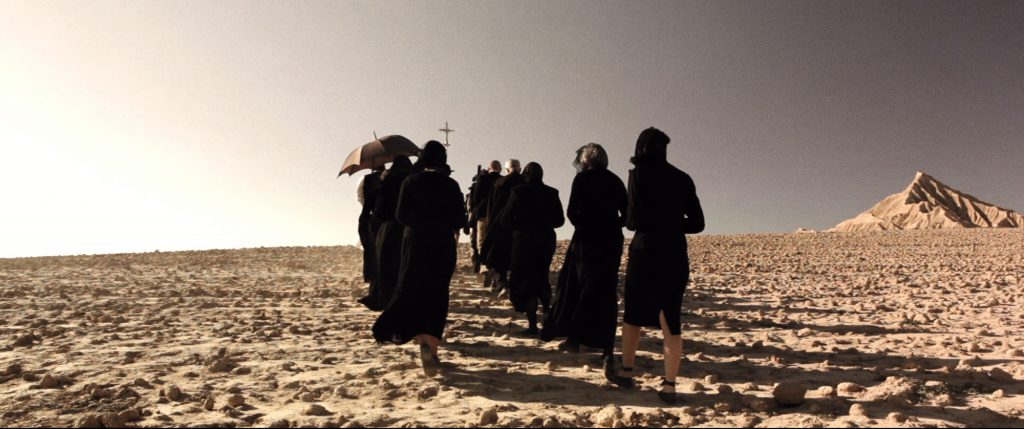 In a striking black and white, comic-like style, Don Miguel presents us the protagonist of the title at a crossroads: his friend Eugenio asks him to sign some papers to obtain a loan from the bank, but the terms are far from fair… The film's director is an experienced comic book illustrator and has also created storyboards for Julio Medem's Chaotic Ana and Juan Carlos Fresnadillo's 28 weeks later.
Three elderly men spend the night time spying on a woman through their binoculars, but tonight they will need to leave them aside and leap into action. Reminiscent of Hitchcock's Rear Window, Anomalous is a film loaded with black humour.
Not everyone finds it easy to speak out against the daily injustices. This is exactly what happens to Miren, the protagonist of Zarautzen erosi zuen, until one day a shoplifter makes her put her foot down. The film participated in the last edition of the Clermont-Ferrand International Short Film Festival, the world's leading film festival dedicated to short films.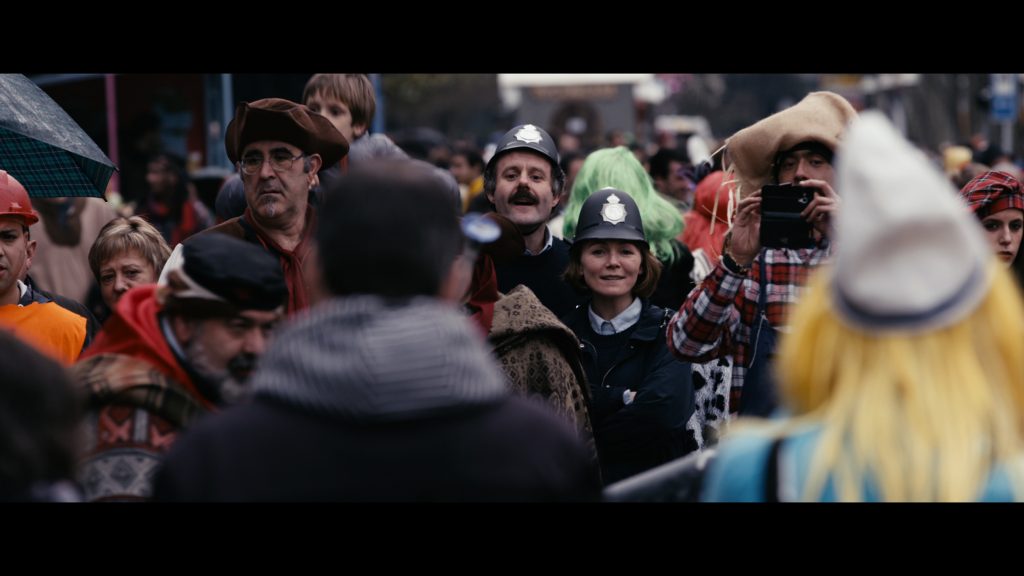 The Basque Country is known for its idiosyncratic nature, and its rich culture is well presented in this programme. All these selected works experiment with film form, creating captivating stories that reflect the imaginary of the Basque people.
Programme
---
I.
Anomalous
Zarautzen erosi zuen
II.
Soroa
Sailor's Grave
Don Miguel
What: Short Film Night
When: 29th May, 20:00
Where: Red Lecture Theatre, Summerhall (Edinburgh)
Tickets: Here!