We hate those 'top ten things you should know about…' type of posts just as much as you do, but we hate even more the fact that you don't know Catalans have been pioneers when it comes down to Film.
Catalonia, probably for its proximity to France, was at the very front of the film revolution in Spain. Since the Lumiere brothers presented their inventions, The cinematograph, in Rambla Barcelona on December 1896.
This article does not attempt to be a thorough history of the movies in Catalunya but it would like, through listing some of its anecdotes, to reflect the wealth and importance of the film production in that beautiful part of the world.
Lets begin with an old good bar fight
While the rest of the world still considers Fred Ott's sneeze as the first film ever made, this is Thomas Edison asking one of the workers in his lab to sneeze in front of the camera, and in Spain the short film that probably was the first one filmed in Spain by a Spaniard is people leaving mass on a Sunday in Zaragoza their Catalan counterparts have on Ramón de Baños their first filmmaker.
The first fiction movie in Catalunia is Baralla en un cafè by Fructuós Gelabert. It is here where the camera stops acting as a mere witness of the action and there is a standard timeline to it, characters walk into scene, the brawl starts, somehow stops and the history has a good ending where all become friends. All in 36 seconds!
First Oscar given to a Spaniard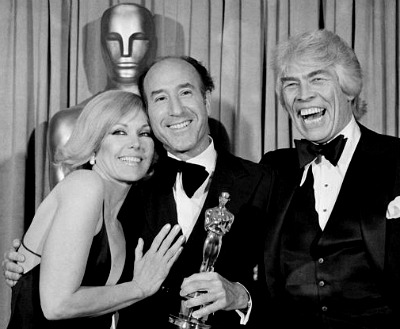 Nestor Almendros (Barcelona 1930) – won the best photography award in 1978 for Days of Heaven by Terrence Malick.
He, also, received Academy Award nominations for his work on Kramer vs Kramer (1979), The Blue Lagoon (1980) and Sophie's Choice (1982).
Nestor Almendros became the favorite collaborator of Éric Rohmer and François Truffaut.
Read more here https://en.wikipedia.org/wiki/N%C3%A9stor_Almendros
Other Catalans in Hollywood
Assumpta Serna, Jordi Mollà, Oscar Jaenada, Jaume Collet-Serra, Àlex y David Pastor, David Martí y Montse Ribé, Sergi López o Isabel Coixet are just some of many Catalan actors and filmmakers that made it in Hollywood.
There are others like Xabier Cugat who introduced the tropical rhythms in America. Rodolfo Valentino introduced him to the industry were Xavier participated in over 50 movies including Chaplin's city Lights.
Dali, Walt Disney and Hollywood
Salvador Dalí passed through Hollywood too; he had already been exposed to the film industry by the hand of Luis Buñuel. Salvador Dali and Walt Disney Destiny was produced by Dali and John Hench for 8 months between 1945 and 1946. For some time, the project remained a secret. The final work was not ready until 2003
La Llingua makes it to the movies
Barcelona was the centre for the film industry from the beginning of the century until the middle 1920s. With Primo de Rivera's dictatorship the industry was forced to Madrid where numerous Catalan professionals had to go to keep producing their movies.
Once again is the advantages in technology what gives Catalunia the first position and in this case was the creation of the first sound sets in Spain.
The first time the Catalan language made it to the screen was in 1933. The movie is called "el café de la marina" by Doménec Pruna.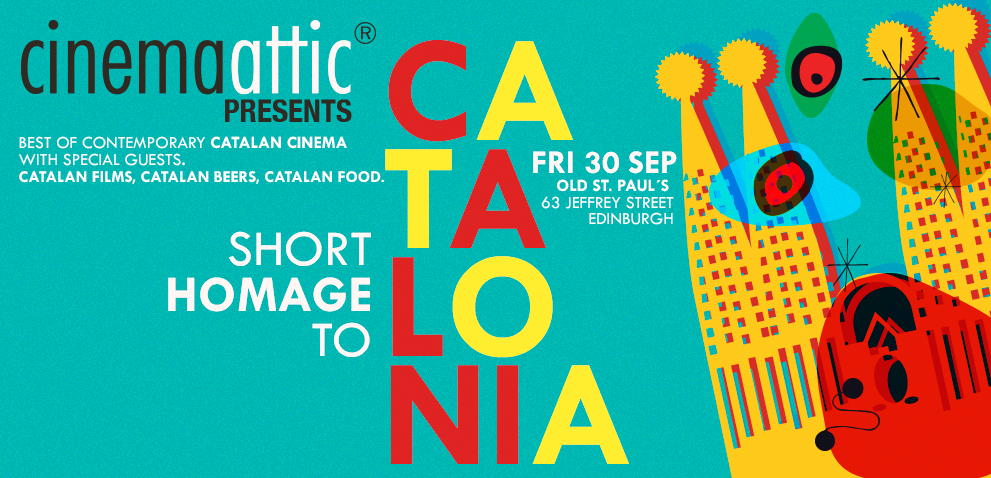 The origin of Special Effects
 Although born is Teruel (Aragon) Segundo de Chomón works in Barcelona and Paris adding special effects and coloring to movies as well as making his own productions. Chomón is credited with creating some of the first "trick films" in history.
Some of them were "El Hotel Eléctrico" "Satan has fun" and a remake of Trip to the moon. Amongst many others.
Find out more about Segundo Chomón here https://en.wikipedia.org/wiki/Segundo_de_Chom%C3%B3n
Directing from a Stretcher
 Vicente Aranda adaptation of Gonzalo Suarez book "dancing with Parker" was a bigger effort than he bargained for at the outset. Aranda had an accident and had to finish the movie from a stretcher.
Pan con tumaca Western
Balcázar family were furriers with a long commercial tradition. After realising the popularity of the so called "spaghetti Westerns" they didn't wait long to set up their own "far west Village" in Esplugues de Llobregar where more than 200 western movies were shot.
The fur business must had ended quite badly since both brothers ended up working in the cinema industry Both Alfonso Balcázar and his brother Jaime Jesus wrote and directed numerous movies, mostly westerns and erotic. Check him out here http://www.imdb.com/name/nm0049617/?ref_=tt_ov_dr
Catalan wins first Cannes Short Film Award
The only Spaniard who got it to the Palm d'Or was Luis Buñuel. Juanjo Gimenez, Barcelona native earned the prestigious Palme d'Or 2016 for Timecode. In his acceptance speech, Giménez, 51, remembered the only other Spaniard to have won a Palme d'Or: Luis Buñuel for his 1961 feature-length Viridiana.
"Luis Buñuel, you got the big one, I got the little one, and that's even harder to win!"
http://www.festival-cannes.com/en/actualites/articles/timecode-by-juanjo-gimenez-short-film-palme-d-or
Social Movements and Catalan cinema
The singularity of PAH grassroots movement deserved a singular film.  Did you know that "A Farm of Passage" was recently in Edinburgh and Glasgow included in this year's Take One Action programme. Silvia Munt focus on the human side rather than the organisational aspects of one of the most interesting socials movements that flourished in Spain in the last decade. The film explores the movement of solidarity that arose in the Catalonian city of Sabadell after the economic crash and is a beautiful testament to the community's fundamental refusal to be defeated by unjust economic policies. If you understand a bit of Spanish check Silvia Munt's interview with Javier Tolentino – El Septimo Vicio last week.
As said from the beginning this isn't a history of the cinema in Catalonia, there are crucial missing information referring to great filmmakers like Pere Portabella, Jacinto Esteva, Antoni Padrós and so many others but just to show the state of the film industry in Cataluña here you have some data from 2013.
Over 2013 a total of 3101 productions were registered in Catalonia. If we divide by typologies, 140 relate to screening of institutional or corporatism character. 398 were short films or academic works. 248 were documentaries or reports. 333 were entertainment or tv soaps. 708 publicity; 793 photography. 63 long movies ( fiction movies, documentaries, short TV soaps, telefilm…). 57 were videoclips and 261 were classified as "other film types". From the 63 big productions that were registered (fiction movies, documentaries, short TV soaps, telefilm..), 39 were filmed in Catalonia area, and 24 in Barcelona city. In relation to the origin of the movies, 222 of a total of 1456 productions (which represents the 15,2%) were international. Last year, 2494 productions were done in Barcelona city (which includes 80 productions filmed in other localities in Catalonia) and 687 were done in the rest of the Catalan territory.
They reached the peak. It seems like an ideal time to dive in the last Short film proposals from Catalan filmmakers. Let's be fair they deserve an Homage, celebrate it with us
More info about A Short Homage to Catalonia
More info about Marc Riba visit to Edinburgh College of Art