Week 11 is here! A brand new selection of 7 Spanish Short Films to help during the quarantine. Here we go: #CinemaAtticCuarentena Week 11, brought to you by CinemaAttic, Instituto Cervantes, Spain Culture & Science UK and now also with the support of Film Hub Scotland. Every week, we share a new Programme of 7 Spanish Short Films available with English subtitles online. The Films are available until Sunday on our website and in the Facebook event Week 11 | CinemaAttic Cuarentena Shorts where you can watch them, vote and comment for your favorites.
We're taking you on a journey around the world with a programme that gathers Oscar-nominated and several Goya-winning short films. From the rooftops of Buenos Aires to the streets of Goa in India. From the shores of Morocco to an all-American diner in the US. A humanitarian campaign in the heart of Africa, a surrealistic gore reinterpretation of Jesus' miracles somewhere in Judea, finishing with England beginning of the XX Century, shipyards, inventors, horse races…  A cinematic trip to the heart of cinema, both entertaining and inspiring.
Every Sunday at 1pm, we wrap up the week together with #CinemaAtticVermouth / Un Vermut con CinemaAttic, a relaxed live conversation with some of the directors on CinemaAttic's Facebook. You can also see previous Interviews with Directors on our YouTube channel.
If you want to know more about the Films and the Directors, Check our Extended Materials for Week 11 here
Here are the 7 Spanish Short Films for this week:
Pude Ver un Puma //
Could See a Puma
by Eduardo Williams
Synopsis: The accident leads a group of young boys from the high roofs of their neighborhood, passing through its destruction, to the deepest of the earth.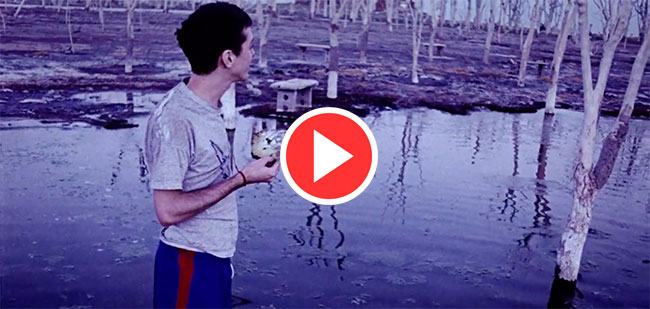 Festival & Awards:
Cannes Film Festival
Buenos Aires Festival of Independent Cinema – Best Short Film, Winner
Torino Film Festival
EIFF – Edinburgh International Film Festival
Ámár
by Isabel Herguera
Synopsis: Inés travels to India to visit her friend Ámár, who has been living in a mental institution for years. Inés remembers the last days they spent together and her promise to return.
Festival & Awards:
IFFR – Rotterdam Film Festival, Brooklyn Film Festival, Santa Barbara Film Festival
IBAFF Film Festival
El Viaje de Saïd //
Saïd's Trip
by Coke Riobóo
Synopsis: In Spanish and Arabic, it tells the dream-like story of a young boy who lives on the Moroccan coast whose father has probably gone missing in trying to cross the Mediterranean Sea.
Festival & Awards:
2007 Goya Awards – Best Animated Short Film, Winner
Guadalajara Film Festival – Special Mention, Winner
Iberoamerican Short Film Competition
Sequence
by Carles Torrens
Synopsis: What if you wake up one day and realize the entire world has dreamed about you?
Festival & Awards:
Clermont-Ferrand Short Film Festival – Canal+ Award, Winner
Festival de Cine de L'Alfàs del Pi – Best Short Film & Best Director, Winner
Los Angeles Shorts Fest – Best of the Fest, Winner
2014 Gaudí Awards – Best Short Film, Nominee
Aquel no Era Yo //
That Wasn't Me
by Esteban Crespo
Synopsis: Being a soldier is not difficult: either you get used to it or they kill you. The hardest thing is getting used to living with your memories and being yourself again after doing what you have done.
Below version without Subtitles in Vimeo for free. To watch this film with English subtitles, Click Here and pay a tiny fee // only £0.99 // Artists saved our lockdown with their stories and films, please support artists by paying a small fee
Festivals & Awards:
2014 Oscars – Academy Awards – Best Short Film, Nominee
2013 Goya Awards – Best Fictional Short Film, Winner
Festival de Cine de L'Alfàs del Pi – Jury Prize, Winner
Málaga Film Festival – Best Short Film, Best Director and Best Actor (Gustavo Salmerón), Winner
Fist of Jesus
by Adrián Cardona & David Muñoz
Synopsis: Jesus is always willing to lend a hand to those in need, but there are others … that will taste his fist.
Festival & Awards:
CinEuphoria Awards – Best Poster, Winner
Sci-fi on the Rock Film Festival – Audience Award, Winner
Festival Fantástico do Rio de Janeiro – Best International Short, Winner
Puchon International Fantastic Film Festival
Dreamers
by Félix Viscarret
Synopsis: A family saga…
Festival & Awards:
Berlinale Film Festival – Special Mention, Winner
Alcalá de Henares Short Film Festival – City of Alcalá Award, Winner
NOW IT'S TIME TO VOTE! Vote your favorites in our Facebook event poll. You can vote for more than one!
See you on Sunday for our #CinemaAtticVermouth / Un Vermut con CinemaAttic
CinemaAttic Cuarentena | 90 Essential Spanish Short Films of the Last Decade is an initiative organised by CinemaAttic with the support of Instituto Cervantes centres in London, Manchester and Leeds  and the Office for Cultural & Scientific Affairs of the Spanish Embassy in London and now also with the support of Film Hub Scotland.
With the support of: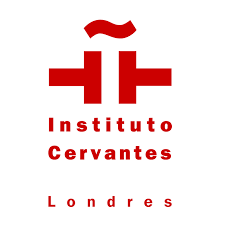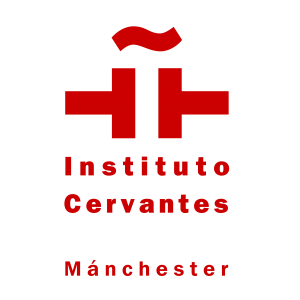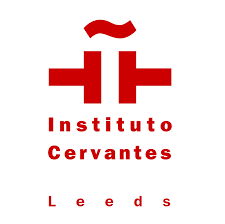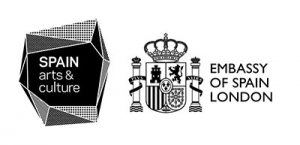 Summary
Event
​
WEEK 11: CINEMAATTIC CUARENTENA SPANISH SHORT FILMS
Location
​
cinemaattic.com

,

Online

,
Starting on
Ending on
Description
SUPPORT YOUR INDEPENDENT CINEMA (CLICK HERE)Week 11 is here! A brand new selection of 7 Spanish Short Films to help during the quarantine. Here we go: #CinemaAtticCuarentena Week 11, brought to you by CinemaAttic, Instituto Cervantes, Spain Culture & Science UK and now also with the support of Film Hub Scotland. Every week, we share a new Programme of 7 Spanish Short Films available with English subtitles online. The Films are available until Sunday on our website and in the Facebook event Week 11 | CinemaAttic Cuarentena Shorts where you can watch them, vote and comment for your favorites.// descriptive text goes here //Every Sunday at 1pm, we wrap up the week together with #CinemaAtticVermouth / Un Vermut con CinemaAttic, a relaxed live conversation with some of the directors on CinemaAttic's Facebook channel.If you want to know more about the Films and the Directors, Check our Extended Materials for Week 11 hereHere are the 7 Spanish Short Films for this week:Pude Ver un Puma // Could See a Pumaby Eduardo WilliamsSynopsis: The accident leads a group of young boys from the high roofs of their neighborhood, passing through its destruction, to the deepest of the earth.Festival & Awards:Cannes Film FestivalBuenos Aires Festival of Independent Cinema - Best Short Film, WinnerTorino Film FestivalEdinburgh Film FestivalÁmárby Isabel HergueraSynopsis: Inés travels to India to visit her friend Ámár, who has been living in a mental institution for years. Inés remembers the last days they spent together and her promise to return.Festival & Awards:Santa Barbara Film FestivalIBAFF Film FestivalEl Viaje de Saïd // Saïd's Tripby Coke RiobóoSynopsis: In Spanish and Arabic, it tells the dream-like story of a young boy who lives on the Moroccan coast whose father has probably gone missing in trying to cross the Mediterranean Sea.Festival & Awards:2007 Goya Awards - Best Animated Short Film, WinnerGuadalajara Film Festival - Special Mention, WinnerIberoamerican Short Film CompetitionSequenceby Carles TorrensSynopsis: What if you wake up one day and realize the entire world has dreamed about you?Festival & Awards:Clermont-Ferrand Short Film Festival - Canal+ Award, WinnerFestival de Cine de L'Alfàs del Pi - Best Short Film & Best Director, WinnerLos Angeles Shorts Fest - Best of the Fest, Winner2014 Gaudí Awards - Best Short Film, NomineeAquel no Era Yo // That Wasn't Meby Esteban CrespoSynopsis: Being a soldier is not difficult: either you get used to it or they kill you. The hardest thing is getting used to living with your memories and being yourself again after doing what you have done.Festivals & Awards:2014 Academy Awards - Best Short Film, Nominee2013 Goya Awards - Best Fictional Short Film, WinnerFestival de Cine de L'Alfàs del Pi - Jury Prize, WinnerMálaga Film Festival - Best Short Film, Best Director and Best Actor (Gustavo Salmerón), WinnerFist of Jesusby Adrián Cardona & David MuñozSynopsis: Jesus is always willing to lend a hand to those in need, but there are others ... that will taste his fist.Festival & Awards:CinEuphoria Awards - Best Poster, WinnerSci-fi on the Rock Film Festival - Audience Award, WinnerFestival Fantastico do Rio de Janeiro - Best International Short, WinnerPuchon International Fantastic Film FestivalDreamerby Félix ViscarretSynopsis: A family saga...Festival & Awards:1999 Berlin Film Festival - Special Mention, WinnerAlcalá de Henares Short Film Festival - City of Alcalá Award, WinnerSUPPORT YOUR INDEPENDENT CINEMA (CLICK HERE)NOW IT'S TIME TO VOTE! Vote your favorites in our Facebook event poll. You can vote for more than one!See you on Sunday for our #CinemaAtticVermouth / Un Vermut con CinemaAtticCinemaAttic Cuarentena | 90 Essential Spanish Short Films of the Last Decade is an initiative organised by CinemaAttic with the support of Instituto Cervantes centres in London, Manchester and Leeds  and the Office for Cultural & Scientific Affairs of the Spanish Embassy in London and now also with the support of Film Hub Scotland.With the support of:
Offer Price