"A powerful, bittersweet meditation on the impact of trauma and the desire not to be defined by it." – Deadline
Isaki Lacuesta investigates the deep and slippery marks that witnessing a terrorist attack leaves in the memory and body of surviving victims, resulting in a film that is a total a total ode to the pleasure of live music and enjoying collective experiences. A film filled with ghosts and the subjectivity of great literature, a journey to the labyrinth of memory and the brain.
SCREENINGS:
EDINBURGH
Where: Summerhall (1, Summerhall, Newington, Edinburgh, EH9 1PL)
When: Saturday 28th January, 16:00 (doors open 15:30)
GLASGOW
Where: GFT (12 Rose St, Glasgow, G3 6RB)
When: Saturday 11th February, 15:45
FILM INFORMATION
Int. title: One Year, One Night
Director: Isaki Lacuesta
With: Noémie Merlant, Nahuel Pérez Biscayart, Quim Gutiérrez, C. Tangana, Natalia De Molina, Enric Auquer
Country: Spain, France,
Year: 2022
Length: 120 min
Language: French
Subtitles: English
Age: 15+
CW: Nudity, moderate sexual activity, depiction of terrorist attack and violence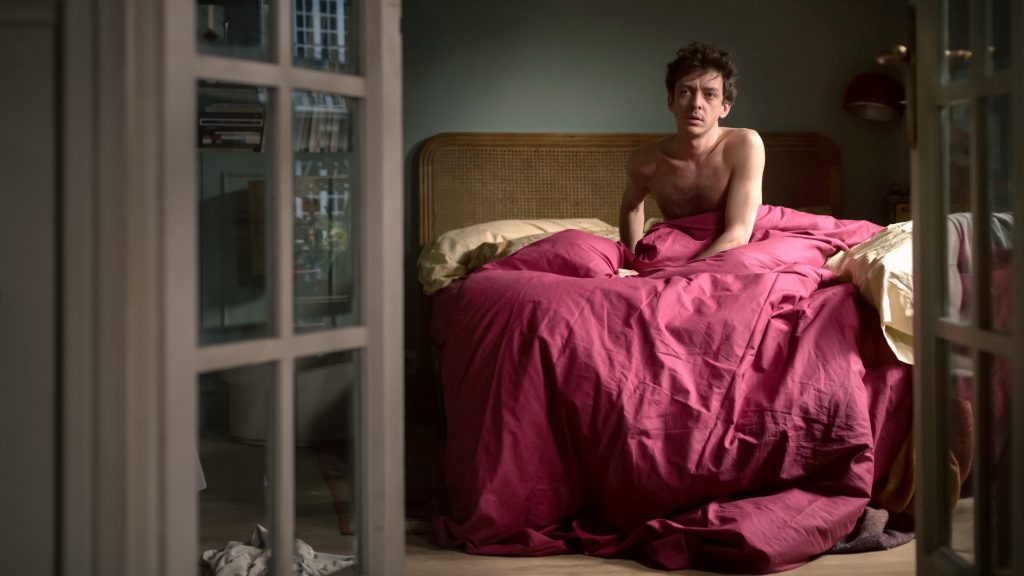 One Year, One Night joins Ramón and Céline in their everyday life during the months after the attack, supported by the superb performances of Noémie Merlant (Portrait of a Lady on Fire) and Nahuel Pérez Biscayart (120 BPM) and the debut on screen of celebrated Spanish rapper C Tangana.
"It's a markedly emotional drama in which Pérez Biscayart once again proves himself to be one of the most fascinating actors working today" – Cineuropa
FESTIVALS:
Official Competition Berlinale 2022 – World Premiere, Ecumenical Award Best Film
San Sebastian Film Festival
Mar del Plata Film Festival
Summary
Event
​
ONE YEAR, ONE NIGHT - UK PREMIERE
Location
​
Summerhall

,

1 Summerhall

,

Edinburgh

,-

EH9 1LP
Starting on
Ending on
Description
One Year, One Night joins Ramón and Céline in their everyday life during the months after the attack, supported by the superb performances of Noémie Merlant (Portrait of a Lady on Fire) and Nahuel Pérez Biscayart (120 BPM) and the debut on screen of celebrated Spanish rapper C Tangana. "It's a markedly emotional drama in which Pérez Biscayart once again proves himself to be one of the most fascinating actors working today" - Cineuropa
Offer Price