PDA Films stands for Pequeños Dibujos Animados (Little Animated Doodles). When we knew the story behind the work that Barcelona based PDA Films is doing with kids in deprived and war-torn areas around the world we wanted to have their story to be heard in Scotland.
PDA Films (or Little Animated Doodles) is an international audiovisual project born in Barcelona and conducted by Mario Torrecillas, Tyto Alba and David Borrull that creates animated short films with the participation and collaboration of children aged 6 to 12. During a one week-long workshop, the children learn, in a fun and educational way, to create its own audiovisual work, starting on the writing of the script and all the way until the completion of the animation.
This is a Free ticketed masterclass, please secure your space by confirming your attendance via this link
The project has travelled  to many schools and high schools, giving kids and teenagers the means to express themselves through drawing, music and animation, while they learn to create their own shortfilm.
Mario Torrecillas will outline how the studio was born. He will also transmit the basics of the techniques used in the projects, so the assistants can understand how the creative process takes places when they are introduced to the groups of children.
The films have been accumulating awards and recognition. In this masterclass, Mario will introduce the work of PDA Films in the field of animation. He will go through some of the most remarkable recent projects made for instance, in the refugee camp of Cherso (Greece), Haiti, Pekin, Jordan, Antigua y Barbuda, Washington, Guatemala or Naples.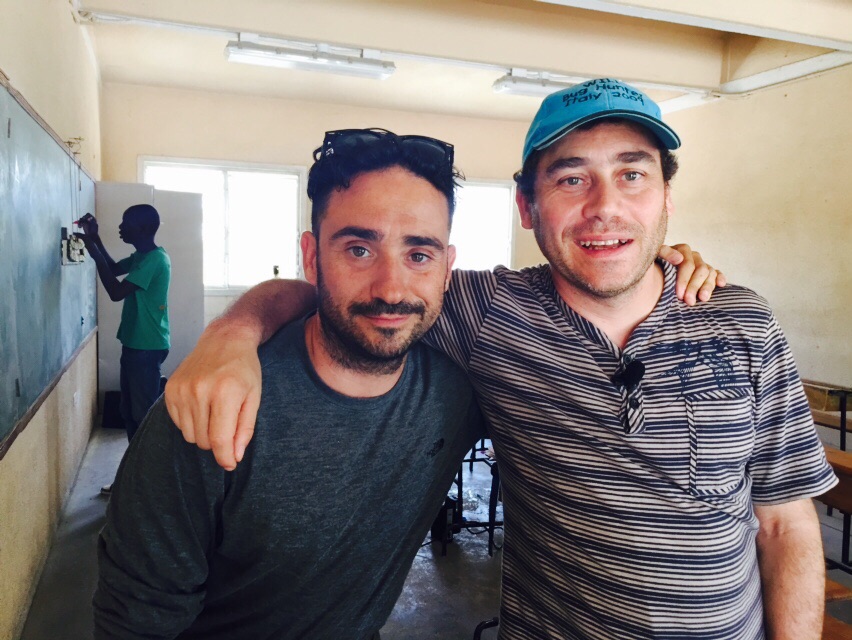 Recently, Mario worked with "A Monster Calls" director JA Bayona on the documentary 9 days in Haiti, portrait of the daily life of the Caribbean country and its fight against poverty.
This masterclass is part of Homage to Catalonia (27 SEPT – 1 OCT), a week long celebration of Catalan Films in Scotland, organised by Cinemaattic. Check the pretty eclectic line up of events including poetry recitals, short film nights, pop up screenings, panel discussions, parties and more! All the info following this link
PDA latest short-film, If I am not I cannot be (Si no soc no puc ser) is part of the official selection of short-films of Homage to Catalonia, and will be screened at Old St Paul's Hall Edinburgh on Friday 29 September, along the best shorts produced in Catalonia in the last year.
Homage to Catalonia is an event supported by Institut Ramon Llull, Centre Catala d'Escocia, theskinny mag, Goethe Institut and Estrella Damm.
This is a Free ticketed masterclass, please secure your space by confirming your attendance via this link