A programme of short films showing the colours, landscapes, and radical contrasts of Mexico. A fascinating country that has preserved its magical, mythical past – a past that is meant to clash with today's modernity (from capitalism to the arrival of cutting-edge technology) but instead they seem to co-exist in perfect harmony, resulting in a surrealist experience. Even Salvador Dalí, as he was leaving Mexico, said: "I can't stand to be in a country that is more surrealist than my paintings".
And for all its contrasts, it is Mexico's power of oscillation and mediation between life and death which makes it such a fascinating country. Let us take you on a spiritual ride to discover the mastery of Mexican storytellers. From the cities to the rural southern Chiapas, from naturalistic human rights documentaries to hyper surrealist animated films. All these films showcase a unique talent of Mexican filmmakers to tell stories where gods, flowers, violence, dreams, rainforests, non-binary skaters, and poetry blend in perfect harmony.
All films featured in the programme will have closed captions. Captions by Sarya Wu.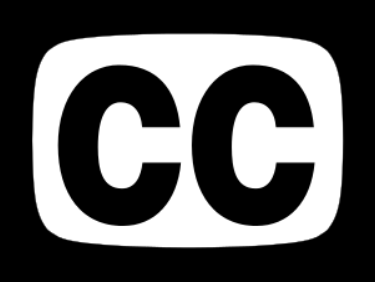 IN-PERSON SCREENING
Join us in Manchester for a magical movie night.

? Where: HOME (2 Tony Wilson Place, M15 4FN)
? When: Thursday 5 May, 18:00
? Safety regulations apply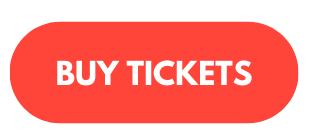 TRANSTIERRO (Exile)
Director: Susana Arrazola
Year: 2021
Duration: 9 min
Language: No dialogue
Synopsis: Irene lives locked up in her memories, painting self-portraits. Despite the apparent calm, an object, beating in the heart of her house, calls her to explore the depths of her home. The direct confrontation with her father's suitcase triggers in Irene a series of painful memories that lead her to accept the loss and, consequently, to come out of her melancholy state.
What the CinemaAttic team thinks: Grief – a sadness that can feel so endlessly painful and overwhelming, one might easily be tempted to lock it up in the deepest vault of ourselves and turn away. In Transtierro, a delicate stop-motion animation tinged with melancholic blues and nostalgic sepia, Susana Arrazola captures the tenacious grip of grief through the story of Irene, who has still to come to terms with the loss of her father. Irene spends the days painting self-portraits, trying to ignore that suitcase of sadness – those portraits of herself from behind serving as an astute metaphor of how we can lose sight of ourselves in this process of denial. But that suitcase keeps rattling and spilling and staining Irene's life until she is forced to face the painful memories that were tucked away…
Festivals & Awards:
Guadalajara International Film Festival
Morelia International Film Festival
CW: no CW
YOLLOTL (Heart)
Director: Fernando Colin Roque
Year: 2020
Duration: 17 min
Language: Nahutal, Maya
Synopsis:Yollotl connects the past and the present through a love story inspired by Mesoamerican mythology and testimonials from children who live in the Mayan rainforest. A story in Nahuatl and a ritual song accompanies the journey through the interior of ancient trees to the universe.
What the CinemaAttic team thinks: Yollotl is a film that defies simple labelling and categorization, and all attempts at description seem bound to overflow and spill over into various forms: A love story between two ancient Mexican trees, Tule and Ceiba, interwoven with the visions and experiences of children as they wander through a Mayan rainforest. An Indigenous tale where mythological past and present realities collapse. A ritual song in Nahuatl that takes us on a journey to the universe. Yollotl is all these things and yet cannot be encapsulated by these words. But as we watch its world populated by forests of pixels that keep growing and disintegrating, a tree that growls when you place your ear against its trunk, and a boy hatching from his t-shirt, we realize it shouldn't be any other way. That Yollotl invites us to suspend imperatives of reason and rationality and dissolve the boundaries we tend to draw between reality and artifice, nature and artefact, past and present, human and animal and plants. There is a truth in its artifice that realism cannot capture. There are things in Mexican culture that can only be appreciated if we do not try to understand them through a Western lens.
Festivals & Awards:
DOK Leipzig
Guanajuato International Film Festival
Morelia International Film Festival
Winterthur International Short Film Festival
CW: Contains flashing lights and imagery. Depiction of fire.
ATRAPALUZ (Suncatcher)
Director: Kim Torres
Year: 2021
Duration: 21 min
Language: Spanish
Synopsis: A mysterious light strikes socially awkward Lila. When she finds its source, it turns out to be a cyborg who has come to remind her of her past life.
What the CinemaAttic team thinks: Atrapaluz by Kim Torres opens with a close-up where we can distinctly make out the blurry features of a face. We see the person touching their face as if unfamiliar with their own features. The glowing blue light that envelops the scene and evokes a mysterious, sci-fi atmosphere might even prompt us to question whether that person is actually human. There is some background noise, but it's drowned out as if we, along with that person, were submerged under water. There seems to be a pre-natal quality to this scene, as if we're in a womb, witnessing somebody in the process of becoming.
This evocative scene touches upon several of the central themes that structure Torres's film about Lila, a girl who, feeling alienated from the world around her, prefers to escape into different worlds – be it the cyberworld of chat rooms or the alien world that lies on the other side of the mysterious blue light that keeps appearing in her room. This sci-fi coming-of-age tale invites us to reflect on questions of identity, gender, the (non-)human, and the liminal spaces that challenge these traditional categories.
Festivals & Awards:
Black Canvas Contemporary Film Festival
Locarno International Film Festival
Mar de Plata International Film Festival
Valdivia International Film Festival
CW: Contains flashing lights.
ARCÁNGEL (Archangel)
Director: Ángeles Cruz
Year: 2018
Duration: 18 min
Language: Spanish
Synopsis: Arcángel is a peasant who, at fifty, faces loss of vision. Before darkness reaches him, he needs to find a foster home for Patrocinia, an elderly woman in his community who depends entirely on him.
What the CinemaAttic team thinks: In her award-winning short Arcángel, Mixtec filmmaker Ángeles Cruz addresses the continuing oppression of Indigenous people in Mexico, casting a light on a social security system that discriminates against elders from Indigenous communities. The film follows Arcángel, a fifty-year old peasant whose eyesight is fading fast, as he tries to find a nursing home for elderly Patrocinia, who has been under his care. Yet, while their precarious position in Mexico is made tangible by sombre images of Arcángel and Patrocinia queuing in an overcrowded registration office and then sleeping on the cold stone floor of a bus station, we would be mistaken to think of Cruz's film as solely a condemnation of Mexico: Arcángel's Sisyphean quest to seek help from a system that is intent on denying their claim is interspersed with surprising moments of beauty and even humour: Brightly coloured buildings that seam Arcángel's walk through Oaxaca. Wedding festivities with folk dancing on the streets that put a smile on the characters' faces as well as our own. A blessing caress and a final goodbye. The powerful performances of Noé Hernández and Patrocinia Aparicio bring to life the contradictions that infuse the film's Mexico. Where there is shadow, there must be light. Where there is abandonment, it is challenged by solidarity. And as a fitting ending, a fade to white dissolving into black.
Festivals & Awards:
Guanajuato International Film Festival
Havana Film Festival, WINNER: Best Short Film – Fiction
Interfilm 34th International Short Film Festival Berlin
Ismaila Film Festival (Egypt), WINNER: Best Short
Morelia International Film Festival
Ariel Awards (Mexico), Nominee: Best Short Fiction
Cinequest San Jose Film Festival, WINNER: Best Narrative Short Film (Drama)
Corto Circuito New York
Trieste Festival of Latin American Cinema
Beloit International Film Festival
Native Crossroads Film Festival
CW: Contains flashing lights.
KII NCHE NDUTSA (Time and the Seashell)
Director: Itandehui Jansen
Year: 2020
Duration: 13 min
Language: Mixtec
Synopsis: A young indigenous boy imagines his future with a seashell pressed to his ear; an indigenous man recalls his past while listening to the same shell. Both wonder about how time transforms them and their surroundings. This film invites the audience to reflect on the past, present, and future of a changing landscape and its vanishing biodiversity.
What the CinemaAttic team thinks: Mixtec-language short Kii Nche Ndutsa (Time and the Seashell) by Indigenous filmmaker Itandehui Jansen offers a meditation on the passing of time via its material echoes and traces. Like the seashell that we press against our ears to recall the sea from where we picked it up. The corn from which tomorrow's cobs will grow. And how we grow up as we walk up the steep stairs of life and grow old as we climb back down again.
In addition to being a meditation on time, Kii Nche Ndutsa is also a reflection on the environmental changes that manifest themselves with the passing of time. On all that is now barren and extinct. On forgetting how to care for nature around us. On forgetting the lessons from the generations that have passed from this earth. On the need to remember again how to live in communion with nature and the climate.
Like Jansen's previous films, Kii Nche Ndutsa is deeply rooted in Mexico's Indigenous communities. And yet, its message could not be more topical and pertinent to audiences across the globe.
Festivals & Awards:
Arizona International Film Festival
Cinema Planeta, International Environmental Film Festival
Climate Crisis Film Festival, Glasgow
Guanajuato International Film Festival
Icaro Central American Film Festival, Nominee: Best International Experimental Short Film
imagineNATIVE Film + Media Arts Festival (Canada)
Impakt Festival (Netherlands)
MIRA Latin American Independent Film Festival (Germany)
Morelia International Film Festival
Native Spirit Indigenous Film Festival
Oaxaca Festival del Puerto
SHORTS MÉXICO International Short Film Festival
ZINEBI Bilbao International Festival of Documentary and Short Films
CW: Contains flashing lights.
LUPITA: QUE RETIEMBLE LA TIERRA (Lupita: May the Earth Shake)
Director: Monica Wise Robles
Year: 2020
Duration: 21 min
Language: Spanish, Tzotzil
Synopsis: In a country where indigenous people are increasingly displaced and journalists are killed at an alarming rate, a courageous new voice has emerged: Lupita, a Tzotzil-Maya woman at the forefront of a Mexican indigenous movement.
What the CinemaAttic team thinks: Guadalupe Vázquez Luna, also known as Lupita, is a survivor of the Acteal massacre on 22 December 1997, where 45 Tzotzil Maya townspeople were killed during a Roman Catholic church service by right-wing paramilitaries. Having witnessed the killing of her mother and father in the massacre, Lupita is a victim of unspeakable trauma, but she resists being relegated to victimhood. For years, she has also engaged in activism by casting a light on the injustices committed against Tzotzil Maya people, valiantly confronting her oppressors, and inspiring a new generation of Indigenous activists advocating for their community's rights.
Monica Wise Robles' documentary paints a very touching yet powerful portrait of Lupita, exciting admiration before pity. While Indigenous people have traditionally been denied a voice to speak on their own behalf, Lupita refuses to be silenced. While Indigenous people continue to be displaced from their own lands, but Lupita refuses to budge. From Jeanne d'Arc and Harriet Tubman to Ruth Bader Ginsburg and Greta Thunberg, it's about time we see Indigenous women like Lupita join their ranks and recognize their role as female icons of resistance.
Festivals & Awards:
Barcelona Human Rights Film Festival
Doc NYC
EQUIS Ecuador Feminist Film Festival
Guadalajara International Film Festival
Guanajuato International Film Festival
Sheffield Doc/Fest
CW: Contains flashing lights, gunshot sounds. Depiction of guns. Discussion of massacre, racism. Reference to r*pe, torture.