Come join us for an expanded, poetic, playful CinemaAttic online programme as we gather modern favourites and hidden gems of Latin American experimental cinema. A special tryptic programme told in three acts: GAZE. PLAY. DREAM, available to watch worldwide 21 -28 May.
Once again, we put female filmmakers at the front, paying particular attention to female gazes and women directors from Mexico, Argentina, Venezuela, Spain, Colombia or Chile. We will have a closer look at the work of directors like Elena Duque, Azucena Losana, Adriana Vila, Camila Beltran or Flor Aliberti while also including 'veterans' like Claudio Caldini and Paulo Pecora.
When? Starts Friday 21 May 19:30. Available until Friday 28 May 23:55.
Where? Available WORLDWIDE. Watch it via tv.festhome.com/festivaltv/CinemaAttic-online
Tickets? Standard ticket price is just £5. Tickets are priced according to a Pay What You Can, in order to make the programme more accessible. Get your tickets using the red button or click here
Language: Multiple. All films with English subtitles and CC
OR ATTEND IN-PERSON:
? When: Thursday 27 May, 18:45
? Where: Institut Français d'Écosse (W Parliament Square, Edinburgh)
? Safety regulations apply
? Buy your ticket here
In GAZE.PLAY.DREAM we take a look at the work of those filmmakers with a desire to see the world from a different perspective. From the urge to resist the repetitive proposition of commercial cinema to attempts to bring a more radical artistic approach to filmmaking. What are they after? The goal is usually to enable viewers to establish a more personal and considerate relationship with movies.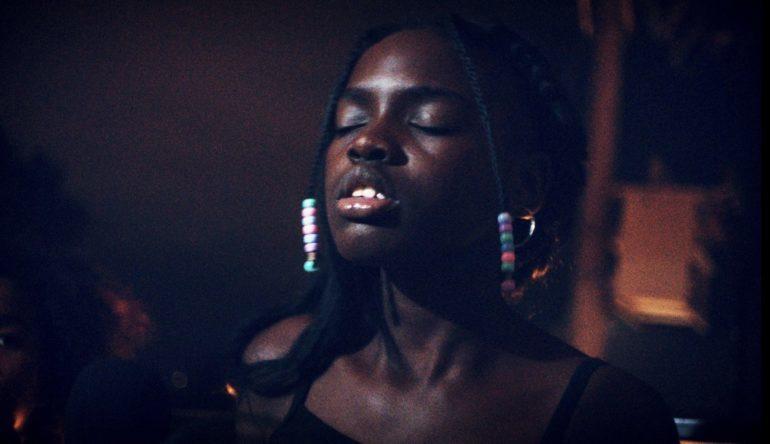 THERE WILL BE NO CONVENTIONAL FILMMAKING HERE. Only Experimental Cinema. We present to you a number of creative people who chose to work (either individually or in small groups) to document the world around them – both the physical reality and its sensorial parallel. Using moving image to produce art works, moving away from standard narrative structures, using physical intervention of the analogue materials in the same way as a painter or sculptor would approach their creations. These are all characteristics of the big community of creative individuals that live inside Gaze, Play, Dream.
25 SHORT FILMS. 14 DIRECTORS. The programme includes over 24 films we have grouped into a triptych. The first part is called GAZE and it looks at new gazes, stories told in a different way; there is an absence of justment and no aim to reach a conclusion that is up to you, the viewer. Second part, PLAY, looks into those works that play with used or found footage to give it a second life, often liberated from the context where they were originally created. And the final part, DREAM, delves into the most poetic side of filmmaking. The elements usually associated with traditional filmmaking are repurposed to create a feeling in the viewer which is far (often) higher than the one those elements would've provoked if shown under a more standard film structure.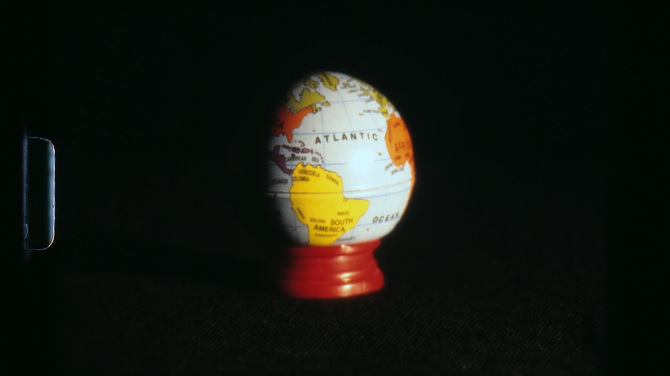 SAY NO! TO THE MARKET CANNON. Experimenting in this case is equivalent to questioning, taking risks, pushing the margins of the expectable, or intentionally creating films outside of that containment. Those who experiment in an extreme way have always been and are foreigners, outlaws of canons and formulas. Foreigners from the spaces agreed by the market and the industry.
CinemaAttic is no stranger to taking risks, experimenting with ways to offer our screenings and certainly to being a foreigner. In previous events we gave you small experimental pills inside our programmes, in May we will let that free playful spirit be the centre of our proposal. We hope you discover new directors, new films and gain a wider idea of what moving image can make you feel.
MUJERES AGAIN, AND AGAIN, AT THE FRONT. Rather than a quest to find female gazes, we simply ended up choosing our favourite films and 72% of the selected works this month are directed by women, bringing to your attention brilliant outlaws and dissident women from countries ranging from Mexico to Argentina, from Venezuela to Spain, from Colombia to Chile.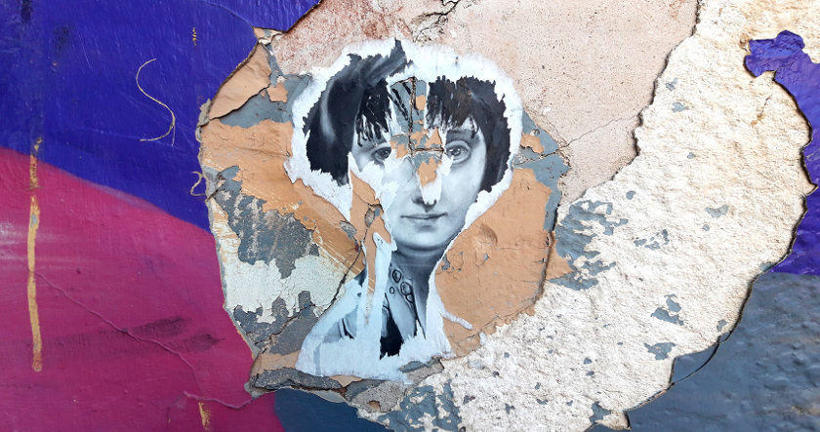 BONUS TRACKS + TALKS.
The programme will have a number of "Bonus Tracks" and Director's Talks as we invite friends around the globe to join us. We team up again with Invisible Women for a special film conversation with directors Elena Duque and Azucena Losana; while our friends at Colombia's main Experimental Film Festival CineToro and Carlos Santa join us to host a brilliant film discussion with directors Camila Beltran and Ernesto Baca. Last but not least, the CinemaAttic team will talk with the rest of the directors through small interviews and the now legendary live Vermut on Sunday 23 May.
We hope you enjoy these films and that they connect with you in the same way they did to us.
Here a list with the films in GAZE.PLAY.DREAM and below more information about them.
GAZE (35 mins)
Pacifico Oscuro – Camila Beltran

Urban Sphinx  – María Lorenzo

Corbusierhaus – Azucena Losana

La hora decisiva – Azucena Losana

Solar Echoes – Mathilde Lavenne
PLAY (60 mins)
Variaciones sobre Alicia – Flor Aliberti

Coming out – Flor Aliberti

O.M.E – Sebastian Bautista

Supereroi senza superpoteri – Beatrice Baldacci

Tres Bocetos de Casa – Azucena Losana

Aqui y Alla – Melisa Liebenthal

Back Then – Adriana Vila Guevara

Boomerang – Julio Otero mancini
DREAM (81 mins)
LA MAR SALADA – Elena Duque

POSTALES – Elena Duque

PLA Y CANCELA – Elena Duque

VALDEDIÓS – Elena Duque

COLECCIÓN PRIVADA – Elena Duque

8 Super – Paulo Pecora

Pantano – Azucena Losana

Troco – Azucena Losana

_V2

– Adrian Onco

Atrapado en el sueño de otro – Ernesto Baca

Gamelan – Claudio Caldini

Intertropical Vision – Adriana Vila Guevara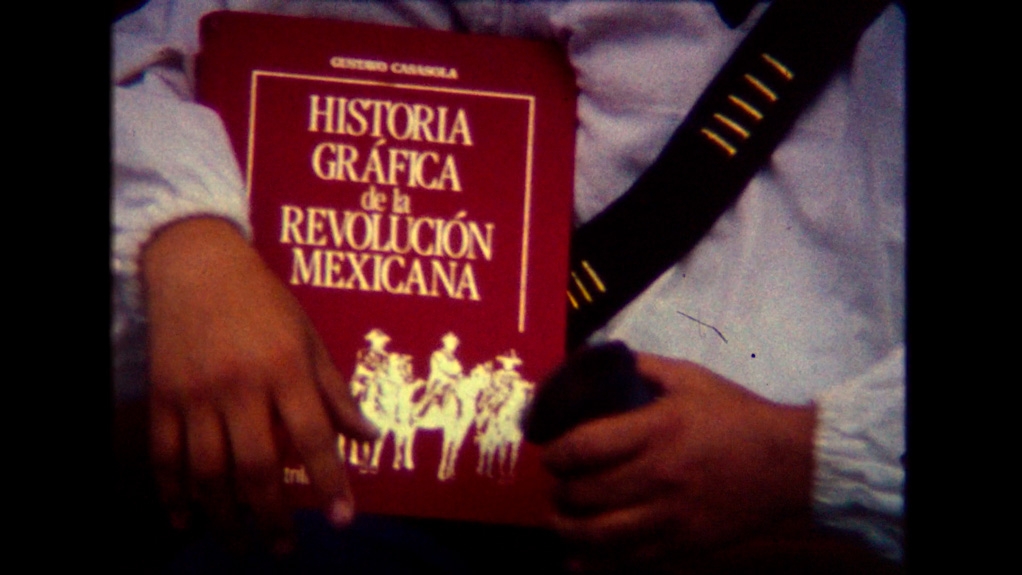 GAZE
CORBUSIERHAUS
Director: Azucena Losana
Year: 2020
Duration: 03 min
Language: No dialogues
Synopsis: In 1958, Le Corbusier designed the Corbusierhaus in Berlin. A housing unit surrounded with green areas with capacity for 2,000 people. This is a study of the color and movement in the building's common areas using Experimental Cinema. Almost dotting exercise, hyperkinetic but also hyperalert -doors, hallways, murals, numbers, locks, its exterior and emergency spaces. Everything that could have been ignored is instead revitalized at a pace that leaves the museum trail behind in order to focus on the day-by-day, in the ignored vigor of the simple everyday space. And here appears happy formalism, charmed by the corners (of the buildings and of Le Corbusier's own work), that wants to share that same joy and that same demystification.
LA HORA DECISIVA
Director: Azucena Losana
Year: 2020
Duration: 02 min
Language: No dialogues
Synopsis: In November 2019, the brand-new Mexican government calling itself "The Fourth Transformation" took command of the celebrations of the 119th°anniversary of the Revolution and resumed the festive and popular tone. Meanwhile in South America the new wave of protests and social movements bring violence but also an air of optimism. What would Zapata think of this fleeting Latin American spring?
Festivals & Awards:
DOBRA Festival de Cine Experimental
ESFINGE URBANA (Urban Sphinx)
Director: María Lorenzo Hernández
Year: 2020
Duration: 05 min
Language: No dialogues
Synopsis: The work is an animated short film that creatively documents the presence of urban art in various neighbourhoods of Valencia, Spain, between 2018 and 2019. In Esfinge Urbana these pieces of ephemeral art are connected like the frames of a film.Festivals & Awards:
Seattle Film Festival
Annecy Animation Festival
SOLAR ECHOES
Director: Mathilde Lavenne
Year: 2020
Duration: 15 min
Language: French
Synopsis: The sun is reflected in an Andalusian thermo-solar power plant whose architecture reminds us of ancient alchemical engravings, like a sacred temple of the 21st century. From its radiance come the voices of an antimatter physicist and an ecofeminist evoking their reflections on collapse, time and energy.
Festivals & Awards:
International Film Festival Rotterdam, Clermont-Ferrand Short Film Festival
Leiden Shorts Film Festival, Milan Design Film Festival, Architecture Film Award, Winner
PACÍFICO OSCURO
Director: Camila Beltrán
Year: 2020
Duration: 10 min
Language: Spanish
Synopsis: A long time ago, on the Pacific coast of Colombia, women used to make pacts with mystical forces in order to master the art of singing. All of this knowledge that we learned from our ancestors has been forgotten. Ever since then, we have been missing something.
Festivals & Awards:
Locarno Film Festival
Go Short Nijmegen
Bogoshorts – Bogota Short Film Festival, WINNER
Toulouse Latin America Film Festival
PLAY
TRES BOCETOS DE CASA
Director: Azucena Losana
Year: 2020
Duration: 06 min
Language: No dialogues
Synopsis: This is a series of studies filmed in 8 and 16mm about how self-exile develops a familiar and foreign perception about home.
Festivals & Awards:
Guanajuato Film Festival
Festival de Cine Latinoamericano "Mira pa'ca"
AQUÍ Y ALLÁ (Here and There)
Director: Melisa Liebenthal
Year: 2019
Duration: 21 min
Language: No dialogues
Synopsis: Aquí y allá is an essay film that studies what being at home means. The filmmaker uses photographs, maps and Google Earth to connect places around the globe; not just from her own past, but also from the complex migratory history of her family that stretches back to Hitler-era Germany and Mao's China. Reality and the virtual prove equally confusing: however much you zoom in, you never get closer to home.
Festivals & Awards:
Punto de Vista, Jury's Special Mention, Winner
Le Fresnoy, Best Film of Panorama section, Winner
Clermont-Ferrand Short Film Festival
BACK THEN
Director: Adriana Vila Guevara
Year: 2011-2015
Duration: 03 min
Language: No dialogues
Synopsis: There, in the other room, the musicians played over and over again, until the trance got exhausted and rested. These were the other moments, those of reptilian foggy silence. Those of distribution of the pause, that is another exploration, abrupt, subtle and free. A homecoming with its ghosts, which sounds like this.
SUPEREROI SENZA SUPERPOTERI (Superheroes Without Superpowers)
Director: Beatrice Baldacci
Year: 2019
Duration: 13 min
Language: No dialogues
Synopsis: Someone puts a VHS in a video recorder. As soon as the videotape is played, television images of all kinds appear on the screen. The images are blurred: these are Beatrice's childhood memories. Just like the videotapes are inevitably blurred, so are the memories of her childhood. That's the beginning of a journey in which the film-maker processes some of the most important moments of her life and the relationship with her mother and her sickness. Thanks to this painful quest, the filmmaker reconstructs her most intimate narrative to find what she had lost.
Festivals & Awards:
Venice Film Festival, Orizzonti section
Bosphorus Film Festival, Best International Short Documentary, Winner
Kiev Film Festival "Molodist"
VARIACIONES SOBRE ALICIA (Variations on Alice)
Director: Florencia Aliberti
Year: 2011
Duration: 13 min
Language: No dialogues
Synopsis: Made from the recycling of a Disney children's animation and a pornographic film, it seeks to relate two genres that are radically opposed but have a certain common pedagogical character: they appeal to ideals through which they exert their influence. The piece recovers tapes found, manipulated and operated manually.
Festivals & Awards:
Buenos Aires Festival de Cine Independiente
L'Alternativa Barcelona Independent Film Festival
(SELF)EXHIBITIONS
Director: Florencia Aliberti
Year: 2015
Duration: 14 min
Language: No dialogues
Synopsis: (SELF)EXHIBITIONS is a found footage documentary film made with home movies that approaches new forms of self-representation and exhibition of our intimacy on the internet and in social networks. Confessional and private experiences, turned public and ex-posed on the web, giving rise to new self- narratives that become part of a spontaneous circuit of imitations, recurrences and replies between web users, determining the way we show ourselves. The film is the final result of a series of short pieces (from 3 to 5 minutes) conceived for a video-installation.
Festivals & Awards:
IDFA – International Documentary Festival Amsterdam
Kassel Documentary and Film Festival
Hamburg Short Film Festival
London Film Festival
O.M.E.
Director: Sebastian Bautista
Year: 2020
Duration: 09 min
Language: Spanish
Synopsis: This short film of Experimental Cinema is made within the intention (3R) to reduce, reuse and recycle. Characteristic of the collective claim. A footage that seeks to contribute to the awareness of our reality, of the environment (EVERYTHING HAS LIFE). For community leaders and for species of all kinds. The work that you will watch is a project formed by the representative collective of Plastic Arts, in Art & Culture, University Wellbeing. Lumen Gentium Catholic University Foundation. MUROdeBAREQUE Collective
DREAM
LA MAR SALADA
Director: Elena Duque
Year: 2014
Duration: 03 min
Language: No dialogues
Synopsis: "Our love is blue, like the sea, blue" (Christian Castro). A film about the salty (Galician) sea, with a medley of (Asturian) sea songs by the Coral Bajamar de Luanco.
Festivals & Awards:
New York Transients Visions
Florida Experimental Film Fest
GAZE series, Artist Television Access – San Francisco
Program "Radicales libres", Xcèntric series, CCCB, Barcelona
POSTALES
Director: Elena Duque
Year: 2016
Duration: 03 min
Language: No dialogues
Synopsis: A series of animated postcards from Galicia: the white galleries and buildings in A Coruña, the pier and its boats, and the 19 Century amusement park El Pasatiempo in Betanzos.
Festivals & Awards:
"Bordes" Awards in the VI Encuentro para Cinéfagos (San Cristóbal, Venezuela)
PLA Y CANCELA
Director: Elena Duque
Year: 2017
Duration: 03 min
Language: No dialogues
Synopsis: A temporary home, still inhabited by the traces of those who spent their lives there in the past. An animated game with the lights, objects and ghosts (locals and visitors) of a house in Pla y Cancela street in A Coruña.
Festivals & Awards:
D'A Film Festival Barcelona 2018 – Un impulso colectivo
Vía XIV Festival Internacional de Curtas de Verín
Cibermujeres en la Neomudéjar, Madrid, 2018 (exhibition)
Círculo de Bellas Artes, Madrid – Cine Estudio en Casa 2020
VALDEDIÓS
Director: Elena Duque
Year: 2019
Duration: 03 min
Language: No dialogues
Synopsis: In Valdediós Gualterius built a monastery in the 13th Century. In Valdediós there is a wall, there is a horse, there is a road, there is the whole universe.
Festivals & Awards:
London Film Festival
Hamburg Short Film Festival
FICX – Festival Internacional de Cine de Gijon
COLECCIÓN PRIVADA
Director: Elena Duque
Year: 2020
Duration: 13 min
Language: No dialogues
Synopsis: A filmed inventory of a private collection. That can be understood as a dubious art collection, but also as a compilation in the spirit of philately or archeology, or a series of objects and documents that constitute a kind of sample book of memories. The emotional catalogue of a life transformed, again, in a collectible item.
WORLD PREMIERE DOCUMENTAMADRID 2021
PANTANO
Director: Azucena Losana
Year: 2019
Duration: 12 min
Language: No dialogues
Synopsis: In the rainy season, after several days of downpours and gusty winds, calm finally arrives. The animals leave their burrows to dry out and mushroom collection begins. Some are cut for consumption while others remain attached to the surfaces.
Festivals & Awards:
Mar del Plata Film Festival
TROCO
Director: Azucena Losana
Year: 2019
Duration: 12 min
Language: No dialogues
Synopsis: The filmic support as plastic material is an investigation that in this performance proposes the formal study of perforation and that of the human face as representation, chromatic configuration and target of electronic detectors.
ATRAPADO EN EL SUEÑO DE OTRO (Trapped In Someone Else's Dream)
Director: Ernesto Baca
Year: 2020
Duration: 03 min
Language: No dialogues
Synopsis: Neuronal synapse creates a space of conjunction of mental images, which happen freely, looking for signifies. But a ghost watches and observes, it is thus noticed, that there are no dreams of their own.
GAMELAN
Director: Claudio Caldini
Year: 1981
Duration: 12 min
Language: No dialogues
Synopsis: Caldini attached his camera to two fine two-meter-long cords and spun it counter clockwise. The first surprise he got when viewing the developed film was the stroboscopic effect of certain sections of the footage; another surprise consisted of a ray of light which had penetrated the reflex viewfinder and streaked the darker areas of the image.
INTERTROPICAL VISION
Director: Adriana Vila Guevara
Year: 2018
Duration: 05 min
Language: No dialogues
Synopsis: Contrary to the standardization of a single hegemonic point of view, the "center" in the tropics is not the whole. It is the starting point of a powerful range of visions. This is a trip into the core of its multiple indomitable condition.
Festivals & Awards:
Oberhausen Film festival
Crossroads San Francisco Film Festival
Edinburgh International Film Festival
_V2
Director: Adrián Onco
Year: 2020
Duration: 06 min
Language: No dialogues
Synopsis: Experimental Cinema. An anonymous message from someone who is developing a new theory and chased by the authorities of an Asian city. The film gravitates towards both the hope of a revolution and the ubiquitous control of power in a dystopian – but real – environment.
Festivals & Awards:
Clermont-Ferrand Short Film Festival
Summary
Event
Location
​
Online

,

Cinemaattic.com

,-

EH8 7HA
Starting on
Ending on
Description
Come join us for an expanded, poetic, playful CinemaAttic online programme as we gather modern favourites and hidden gems of Latin American experimental cinema. A special tryptic programme told in three acts: GAZE. PLAY. DREAM, available to watch worldwide 21 -28 May. Once again, we put female filmmakers at the front, paying particular attention to female gazes and women directors from Mexico, Argentina, Venezuela, Spain, Colombia or Chile. We will have a closer look at the work of directors like Elena Duque, Azucena Losana, Adriana Vila, Camila Beltran or Flor Aliberti while also including 'veterans' like Claudio Caldini and Paulo Pecora. When? Starts Friday 21 May 19:30. Available until Friday 28 May 23:55. Where? Available WORLDWIDE. Watch it via tv.festhome.com/festivaltv/CinemaAttic-online Tickets? Standard ticket price is just £5. Tickets are priced according to a Pay What You Can, in order to make the programme more accessible. Get your tickets using the red button or click here Language: Multiple. All films with English subtitles and CC Age: 12+.  Some films include flashing lights
Offer Price