Glasgow – CCA Glasgow,  Thursday 12 April 2018, Doors open 7.30pm, Show starts 8pm – tickets here
Edinburgh – Old St Paul's Hall, Friday 13 April 2018. Doors open 7.30pm, Show starts 8pm – tickets here
The South of Spain, more than any other of the Spanish regions is constructed over myths. Flamenco, Tourism, Bullfighting, Religion, Passion and Pointy-Hatted Sinners in religious marches following marble virgins.
So here we are, ready to dig in all those traditions using our favourite weapon, first class independent cinema:
EL SUR. SHORTS FROM ANDALUCIA is a programme of short films about the construction of the myth of "el sur"(the south).
The best place to go ahead with a programme like this is a temple. Our temple for film appreciation to be more specific, ready for our April service. The ceremony in Edinburgh will be preceded by a Jamon carving show by our special guest this month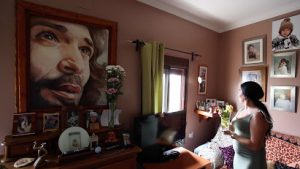 We team up with Black Hoof, the house of the best "pata negra" and finest iberico ham in town. Both Restaurant and Shop, this Dalry Road-based deli has become our favourite spot in town for afterwork drinks. Come early as we will have a Jamon Carving maestro offering mouth watering iberico ham before the films start!
What is The South? In Victor Erice's unfinished masterwork 'El Sur', it was represented with yellow tones, the south is one of the most beautiful of all cinematic myths. The South is the past, is the nostalgy of the unknown, the world that hinders all possible secrets.
The South is also one of the regions in Europe with higher unemployment rates, hit by a cheap tourism-driven economy and also the home of some brilliant filmmakers.
In this programme we try to marry the poetic view of the South with one that cannot be tougher and harsher. Equal parts Black Comedy, Documentary film and drops of experimental film, including one of the most iconic cult classic short films from one of the regions most acclaimed filmmakers.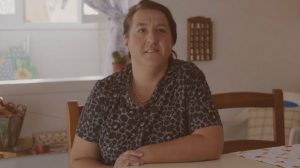 The South is unemployment. And having no other choice other than packing your stuff and try somewhere else in Northern Europe.
The South is Nazarenes in Semana Santa. And how hypotic Seville can be during some of these Easter religious marches
The South has a rich gastronomic tradition. So rich that the ownership of an ancestral recipe can break a family.
The South is full of humorous light hearted people always in the mood for a fiesta. Watch out for the consequences of being too funny.
The South is also about coming back home and not having time for yourself. Dinners, coffee catch-ups, meetings and family commitments.
The South is full of individual heroes championing a next generation
Come and get a glimpse of the South. We have some brilliant films for you.
Glasgow – CCA Glasgow,  Thursday 12 April 2018, Doors open 7.30pm, Show starts 8pm – tickets here
Edinburgh – Old St Paul's Hall, Friday 13 April 2018. Doors open 7.30pm, Show starts 8pm – tickets here