In October, CinemaAttic presents LANDSCAPES OF RESISTANCE. A programme exploring landscapes and humans, and how our surroundings affect the way we live and inhabit this world. We were promised progress, and we want to investigate how the race for progress has affected communities across the globe. Is it possible to bring together rocket science, ethnographic cinema, and queer amazonian mythology in the same programme of films? There's only one way to answer that…
Book your tickets:
EDINBURGH:
Where: Summerhall (1 Summerhall, EH9 1PL)  – NEW CINEMA!
When: Wednesday 19 October, doors open at 17:30, screening starts at 18:00
Safety regulations apply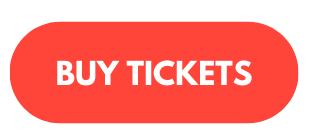 Joana Pimenta and Adirley Queirós's new feature DRY GROUND BURNING explores the turbulence of contemporary Brazil blurring the lines of reality and fiction.
"Dry Ground Burning is a Fulminating, Engrossing Paean to the Marginalised in Bolsonaro's Brazil" (The Film Stage)
"In Dry Ground Burning, the future isn't just female: it is Black, lesbian and profoundly matriarchal" (Ela Bittencourt, Sight & Sound)
Open city London has a great interview with the directors read it here 
Summary
Event
​
Dry Ground Burning // Mato Seco em Chamas
Location
​
Summerhall

,

1, Summerhall

,-

EH9 1PL
Starting on
Ending on
Description
In October, CinemaAttic presents LANDSCAPES OF RESISTANCE. A programme exploring landscapes and humans, and how our surroundings affect the way we live and inhabit this world. We were promised progress, and we want to investigate how the race for progress has affected communities across the globe. Is it possible to bring together rocket science, ethnographic cinema, and queer amazonian mythology in the same programme of films? There's only one way to answer that… Joana Pimenta and Adirley Queirós's new feature DRY GROUND BURNING explores the turbulence of contemporary Brazil blurring the lines of reality and fiction. "Dry Ground Burning is a Fulminating, Engrossing Paean to the Marginalised in Bolsonaro's Brazil" (The Film Stage) "In Dry Ground Burning, the future isn't just female: it is Black, lesbian and profoundly matriarchal" (Ela Bittencourt, Sight & Sound) Open city London has a great interview with the directors read it here 
Offer Price