WE RENT WASHING MACHINES AND OTHER COLOMBIAN CURIOSITIES
In October, Colombia will take over CinemaAttic again, an event that is becoming an annual custom to celebrate this country through film, food, music and other artistic expressions. Spectators who embark on this risky journey will experience the diversity of Colombian filmmaking with our programme of outstanding Colombian short films.
Accessibility:
captioning + English subtitling
Ages: 15+
EDINBURGH (Short Films, Food, Dance & Music event):
Where: St Peter's Church Hall (14 Lutton Place, Edinburgh EH8 9PE)
When: Saturday 7 October, doors open at 19:00, screening starts at 19:30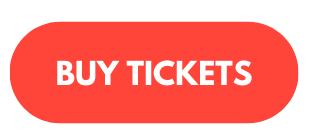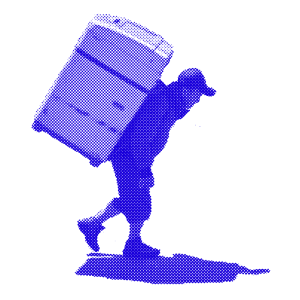 GLASGOW (Short Films event):
Where: Centre for Contemporary Arts: CCA (350 Sauchiehall Street, Glasgow G2 3JD)
When:11 October, doors open at 19:30, screening starts at 20:00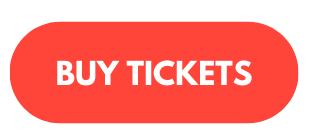 ***
This programme of shorts, screened both in Glasgow and Edinburgh, presents a small sample of stories and realities from across varied regions of Colombia and expressed through different genres. From Balanta (Fernanda Piñeda & Gregor Kuhlmann, 2021), a moving musical documentary from the Colombian Pacific Coast, to The Trail (Luckas Perro, 2020), a historical fiction about justice being taken into the hands of urban guerrillas in Medellín during the 1990s, from We Rent Washing Machines (Jeferson Romero, 2021), a splendid portrait of the inhabitants of peripheral neighborhoods of Bogotá through a man who rents washing machines, to the people of the mountains of Santander in the fiction short film Pensándote (Yosman Serrano, 2022), where a radio contest is just an excuse for showing solidarity, and finally from Flores de otro patio (Jorge Cadena, 2022 ) a story set in the Colombian Caribbean that follows a group of Queer activists who use unorthodox performative actions to fight together against the various social injustices that plague the Caribbean region of Colombia, to La Perra (Carla Melo Gampert, 2023), a Cannes award-winning animation about being a woman in a patriarchal society.
This programme shows the complexity of the Colombian physical and political landscape through its most recent audiovisual productions, depicting a territory full of tenderness and diversity, resisting injustice and eager to change its historical reality of systemic violence.
In Edinburgh this showcase will be accompanied by offerings from the local Colombian community, who will provide delicious food (cooked by Sabor al Toque Colombian Food) and Coffee Tepuy. There will be performances by the Edinburgh-based group Colombia Dance, El Encanto and a livestreamed music set directly from Bogotá by DJ Jhill, who will take the audience on a journey through the soundscapes of regional Colombia.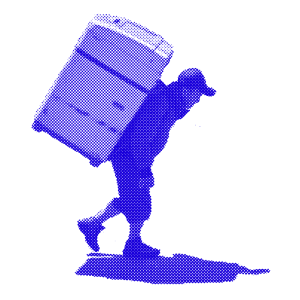 Short Films Selection: 
SE ALQUILAN LAVADORAS – WE RENT WASHING MACHINES | Jeferson Romero | Colombia | 2022 |  17 mins.
This short film shares the daily life of four families united by a rite: the cleaning of their clothes. Their stories will be told during the visit of Don Lucho, the only one who rents and fixes washing machines in the neighbourhood.
Festivals: Audience Award Cinélatino Toulouse 2023, FicMonterrey 2022, Festival Internacional de Cortos Cali, Festival de Cine y Cortometrajes de Norte de Santander, Festival Itinerante Cine en mi Barrio.
*
LA PERRA | Carla Melo Gampert | Colombia, France | 2023 | 14mins.
Being a daughter, being a mother, becoming a woman.
Festivals: Cannes film Festival 2023, Toronto International Film Festival 2023, DOK Leipzig 2023, Melbourne International Film Festival 2023, Guanajuato International Film Festival 2023, Annecy International Animation Festival 2023.
*
FLORES DEL OTRO PATIO | Jorge Cadena | Colombia, Switzerland |2022 |15 mins.
Set in the Colombian Caribbean, follows a group of queer activists who use extravagant performative actions to fight together against the various social injustices that plague the region.
Festivals: Internationale Kurzfilmtage Winterthur 2022, SXSX 2023, International Audience Award at Glasgow Short Film Festival 2023.
*
EL JUICIO –THE TRIAL | Luckas Perro (Germán Arango) | Colombia | 2020 | 19mins.
Medellín, 1997. Lidia hears that a rapist has been caught by a group of local militiamen. She gets worried due to the escalation of violence and decides to go in search of her husband, only to realize that he is the one captured. The imminent truth puts Lidia's heart to the test as her husband becomes the object of a community trial that will determine his fate.
Festivals: Jury Prize (Best Foreign Film) Le Chouette Festival 2021, Rome Independent Film Festival, Havana Film Festival 2020, Caleidoscopio 2022.
*
ESA CÁMARA SUYA – THAT CAMERA OF YOURS | Juan Restrepo Molina | Colombia | 2022 | 12 mins.
Gregorio is an old man who finds in his son's forgotten video camera an opportunity to get out of the routine, relive moments of intimacy and confront the past.
Festivals: Bogoshorts 2022, Vancouver Latin American Film Festival 2023.
*
PENSÁNDOTE | THINKING OF YOU | Yosman Serrano | Colombia | 2021 | 8mins.
One day, Moncho, a passenger driver from the mountains of Colombia, can win two hundred thousand pesos if he guesses the name of the song playing on the station. Is he going to achieve it?
Festivals: Best Iberoamerican Short Film FIC.UBA 2023, Audience Award Caleidoscopio 2022.
*
BALANTA | Fernanda Pineda & Gregor Kuhlmann (Páramo Films) | Colombia | 2021 | 11 mins.
Balanta is the last name of three elder siblings Diego, Marta and Emeterio who have made Afro Colombian traditional music together throughout their lifes.
Festivals: Best Documentary Quibdó Africa Film Festival 2022, Best Short Film Atlantic International Film Festival 2022, The Colombian Film Festival New York 2022.
We hope to see you across our many venues for dancing, eating, drinking, photography, watching films and generally sharing a good time!