Ready for a new CinemaAttic season?  Our 2022/23 season starts with an incredible journey to the sounds and colors (and flavors!) of Colombia. A night bringing together Colombian films, music and gastronomy.
CinemaAttic is throwing 'una buena rumba' (a proper party) in Edinburgh (+ the same film programme in Glasgow and online) to kick off a new season as we bring together:
A selection of mind-blowing Colombian short films
Live music. Afro Caribbean and Colombian sounds
Pop-up bar with Colombian street food
A rich Colombian coffee taste provided by Cafe Tepuy,
… all on the same night! Yes, amigos, a night not to miss!
Join us on this trip through the landscapes of Colombia, from Latin American urban megalopolis like Bogota or Medellin to the jungle, from the Afro-Colombian mythology of the Pacific coast to the lushy green Cauca valley to the arid desert of La Guajira, home of the magic Wayuu indigenous people.
Book your tickets:
EDINBURGH:
Where: St Peter's Episcopal Church Hall (14 Lutton Place, Edinburgh EH8 9PE)  – OUR NEW VENUE!
When: Saturday 1 October, doors open at 19:30, screening starts at 20:00
Safety regulations apply
SOLD OUT
GLASGOW:
Where: CCA (350 Sauchiehall Street, Glasgow)
When: Friday 23 September, doors open at 19:30, screening starts at 20:00
Safety regulations apply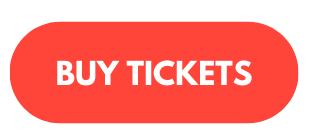 ONLINE SCREENING
Watch the programme from the comfort of your home by purchasing an online pass valid for a little over a week!

Where: via Festhome, from anywhere in the UK 
When: Films available to watch from Sunday 2 October 00:00 until Sunday 9 October 23:59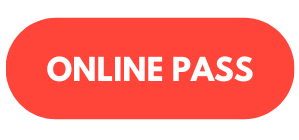 COLOMBIA, PRESENTE! 
All eyes are set on Colombia. The triumph in the recent elections of leftist candidate Gustavo Petro and Afro-Colombian environmental activist Francia Márquez marks a critical historic moment for Colombia, as the country welcomes the first ever progressive government in its history with a mixture of suspicion, joy and hope. But how to capture the mood of Colombia today? 
We seek to approach this question by bringing together a selection of brilliant contemporary films (as well as archive surprises) made by Colombian filmmakers and artists. A night of short films blending Colombia's past, present and future through sacred rituals, political stories, myths, shamans, salsa music, talking sloths, crocodile-men, time-travelers and much, much more. A rollercoasting programme including artistic animation, graphic arts, human rights docs, non-fiction and visually-stunning films.
We include perspectives covering the experience of LGBTQ communities in Colombia, portraying the rebellious, hedonistic urban life of queer youth growing up in Medellin, or the isolation of trans people fighting to be accepted in Wayuu indigenous communities.
Time in Colombia is perceived in a very particular way, and to understand Colombia's present we need to blend past, present and future into one same thing; a strong spirited cocktail of violence, tenderness and contaminating salsa music, surrealism, ultra capitalism and indigenous cosmovision.
Make your way in, we have cumbia and salsa, we have an incredible programme of short films to understand Colombian rich and diverse culture.
All films featured in the programme will have closed captions. Captions by Sarya Wu.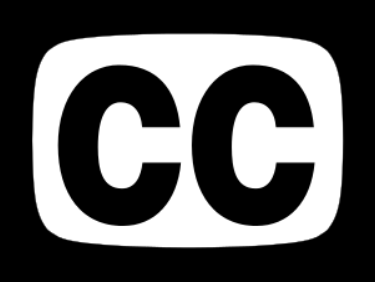 Yugo – Carlos Gomez Salamanca
Colombia – France | 2021 | 10 min. | Animation
Age: 15+
Languages: Spanish
Closed Captions & Subtitles in: English
Usual suspect on CinemaAttic programmes, Colombian virtuoso Carlos G Salamanca returns with an animated gem full of artistic spirit, textures and political heart. As it welds metal powder drawings to 3D imagery and uses stop-motion for sequences somehow figurative, this experimental doc looks to address the cancer affecting Colombia's body politic, following a family of economic migrants from a rural village to a Bogota metal plant, watching the city outskirts grow around them as millions of others do the same. Yugo tells the story of a working couple who must adapt to industrial capitalism in Latin America and who will suffer from its social, environmental and organic consequences.
Festivals: IDFA, Annecy, Zinebi, Go Short Nijmegen, Berlin Interfilm
Trailer: https://vimeo.com/646823991
Two-Spirit – Monica Taboada Tapia
Colombia | 2021 | 16 min | Documentary
Age: All
Spoken languages: Spanish, Wayuu, Other languages
Closed Captions & Subtitles in: English
Please welcome one of the most tender characters you'll see this year in a movie: Georgina, a transgender woman that arrived in the northern desert of La Guajira in Colombia more than ten years ago. She counters the hostility directed at her with the words, 'I have only love'. A touching documentary where isolation becomes palpable in carefully framed observations of Georgina's daily life and splendid metaphorical landscape shots.
Festivals: IDFA, Outfest LA, Palm Springs, MiradasDoc
Trailer: https://mubi.com/films/two-spirit/trailer
Son of Sodom – Theo Montoya
Colombia, Argentina | 20202 |  15 min. | Experimental Documentary
Warning: strong language, depiction of drugs, strong scenes, depiction of suicide, mental health illness, explicit sex.
Age: 18+
Dialogues: Spanish
Subtitles: English
In August 2017, I chose Camilo Najar —known as Son of Sodom in the social networks, to be the main character of my first feature film. That casting delved around his life, his sexuality, the future he saw for himself, and drugs. A week later, aged 21, he died from a heroin overdose. Who was Son of Sodom?
An impressionistic, haunting, and deeply sensual portrait of queer youth growing up in Medellín; they've been surrounded by death and despair their whole lives. They're passionate, creative, and thoroughly without hope. Director Theo Montoya gives them a spotlight to perform, be beautiful, and achieve some measure of immortality in a world they expect to be leaving soon enough
Festivals: Festival de Cannes, BFI Flare, IDFA, Clermont-Ferrand
Trailer: https://mubi.com/films/son-of-sodom/trailer
It's All the Salt's Fault (Todo es Culpa de la Sal) – Maria Cristina Perez Gonzalez 
Colombia | 2020 | 10 | Animation, Documentary
Age: All
Languages: Spanish
Closed Captions & Subtitles in: English
We welcome the work of Colombian animator Maria Cristina Perez once again, her films are famous for charming craft animation proposals, with the aesthetics of hand drawing and a personal conception of the medium -always hiding tragicomic reflections with social and political critique-. All her gorgeous lovely animated films have been shown in CinemaAttic and we were eager to bring TODO ES CULPA DE LA SAL to Scotland. A story about the deep roots that silences and miscommunication can have in families. The youngest daughter of a family of sloths reconstructs their story. Behind the normality of everyday life, the wild spirit appears in life's daily details and turns them into indomitable memories.
Festivals: Clermont-Ferrand, Annecy, Vancouver, Bogoshorts, DOK Leipzig, Tallinn Blavck Nights
Trailer: https://vimeo.com/533298410
Zarzal – Sebastian Valencia 
Colombia | 2022 | 18 mins. | Fiction
Age: All
Languages: Spanish
Closed Captions & Subtitles in: English
1990. William and his son Jacobo go out to the nearest pool. Colombian villages and public pools are full of ordinary people who enjoy the sunny Sundays. The wee boy's innocent astonishment presages the death hidden at the end of a happy day.
Possibly one of the most illustrative films to capture the normalization of violence in Colombia's everyday life. A non-official history of the armed conflict in Colombia told through ordinary characters. Father and son spend a day together, a chilled day in the pool, driving through Cauca valley roads, all seems normal and it is all normal in this part of Colombia. A heartfelt autobiographical story about the last day the director spent with his father.
Festivals: FICCI Cartagena De Indias 2022, Busan International Short Film Festival 2022, South Korea, Chicago Latino Film Festival 2022, USA, BAFICI – Buenos Aires
Trailer: https://youtu.be/3v-gOHUkEdg
Our Song to War – Juanita Onzaga
Belgium, Colombia | 2018 | 14 mins. | Documentary
Age: All
Languages: Spanish, others
Closed Captions & Subtitles in: English
One of Colombia's contemporary masters Juanita Onzaga takes us on a sound and vision hypnotic drift sailing down a mystic river to get to the heart of the Afro Colombian community of Bojaya, where the presence of its violent past is very present today.
As the war winds down in the Colombian jungle, restless spirits roam while residents return to the land and resume their lives. It's said that crocodile-men stalk young girls in the river. The villagers practise mysterious funerary rituals. The dead leave their graves after dark. Our Song to War takes place in Bojayá where the FARC guerrillas committed a massacre in 2002. But rather than recounting those tragic events, Juanita Onzaga captures with visual poetry the haunted atmosphere that reigns in the mangroves, and the way this shattered community is re-learning to live with its ghosts. (RIDM)
With her films premiered in Cannes' Quinzaine and Berlinale, no doubt Juanita Onzaga is one of Colombia's most exciting filmmakers at the moment.
Festivals: Cannes – Quinzaine des Réalisateurs, Clermont Ferrand International Short Film festival, IDFA, DokLeipzig, Chicago International Film Festival, USA
Trailer: https://vimeo.com/264995876
Cali: de Pelicula – Luis Ospina and Carlos Mayolo (1973) 
Colombia | 1973 | 13 mins. | Documentary 
Age: All
Languages: Spanish
Closed Captions & Subtitles in: English
We have prepared an archive gem for you.
Workers enter the factory, check in, endure a long day of work, and as the shift ends, they clock out. Everyone goes to dance salsa. You are in Cali, world capital of salsa music and this is an incredible film made by two of Colombia's greatest -Luis Ospina and Carlos Mayolo-, a rare gem barely seen which is a total tribute to Colombia's joy of life.
A 13 minute glimpse of the Feria de Cali celebrated between Christmas and New Year… A carnival of commodity fetishism, red devils and white indians. Film ethnography at its core with beautiful images of Colombia in the 70s. Ospina and Mayolo, (leaders of the Grupo de Cali) film a modern and colorful urban symphony, which seeks to portray the world that occurs on the streets of Cali, in the stadiums, where the people congregate, cry, dance and enjoy. Brilliant, popular, experimental and just cute. We can guarantee that after watching this film you'll lose control over your feet.
Trailer: https://vimeo.com/122924403