MADRID ERA UNA FIESTA : LOS ALENDA
Volvemos! Cinemadrid retrospective will close with a Madrid themed party (Including bocadillos de calamares – calamari sub-). We pay a well deserved homage to the cinema of Spanish film maestros The Alenda Brothers, with a short-film retrospective into their films and influences. They will attend in person and will give a Filmmaking Masterclass earlier on Friday at Edinburgh College of Art Film & TV.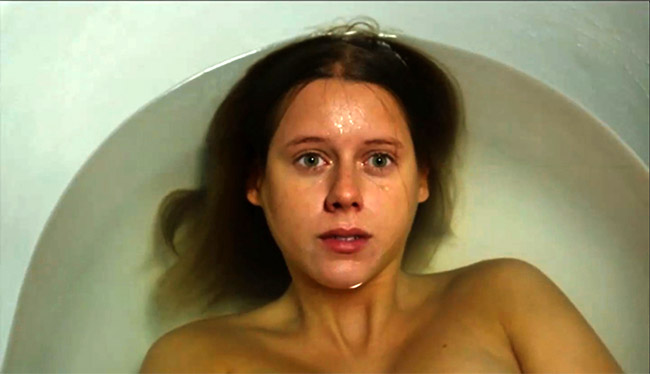 We love the Alenda Brothers -Los Alenda-. Cinemaattic has grown showing short films here in Scotland and during that time we have surrender to several filmmakers that have made it to our secret list of favourite short film maestros. And the Alenda brothers were in the top of that list. We can finally present a Retrospective to The Alenda Brothers . They will both be present in person, and will give a filmmaking masterclass earlier that day at ECA.
The Alenda brothers have written, produced and directed eight short films, achieving with them more than 200 international awards, including several that were selected to compete in the Oscars.
They have brought forward some of the most ambitious short -film productions in Spain applying their knowledge of Architecture and Design, alongside an ambition to investigate humankind using stop-motion animation, documentary film and even sci-fi Gondry like futuristic love stories.
We can finally pay a well deserved homage to these two.
César and José Esteban Alenda, the sons of long-serving film producer and distributor José Esteban Alenda (Starting Over, The Crack), and winners of the Goya Award in 2008 for the short film La increíble historia del hombre sin sombra, before being nominated for El orden de las cosas (2010) and Matar a un niño (2011).
BOCADILLOS DE CALAMARES
A true Madrid experience wouldn't be complete with a Bocata de Calamares ( Fried Calamari sub)
Rafa has pledged he will spend the whole day chopping and preparing calamari. You just have to shout "Uno de Calamares Rafa" as you walk into the venue. He promised to greet you with the apron on, and even give you some aioli if you shout it loud enough…
This is going to be a special night. Cinemaattic is back! Make sure you secure your tickets in advance.
Pencil down folks:
Friday 28 September, Old St Paul's Hall Edinburgh, Jeffrey St. Doors open 7.30, Show starts 8pm