Are we facing one of the strongest short film programmes we ever had?
We hate to choose one, but if you can make it to only thing inside the festival's eclectic line up of events, you want to see Cinemaattic's full social power on display at Old St Paul's Hall7 / CCA Glasgow. You should make it to the Short Film Night. A programme composed by Cannes winners, Oscar nominated short films…plus a selection of finest catalan tapas and a special Rumba Catalana afterparty.
Documentary, dark animation, archive film, and simple precious stories about how love can be found in the most unexpected places…
Many remember last year's Catalan  programme as one of the best ever screened at Cinemaattic. And it is indeed a fact that the amount and quality of productions coming  up every year from Catalan filmmakers and film school makes it so challenging for us to select a one ninety-minute-programme with all.
It turns that the greatest achievements of recent Spanish cinema (Palm d'or, Oscar nominations) came in the short film category. Further, it turns that in most cases they were result of the cooperation and support between Spanish and Catalan agencies.
-Timecode by Juanjo Giménez
-Graffiti by Lluís Quíllez
-Luis & I by Roger Gomez, Dani Resines
-Dead Horses by Anna Solanas & Marc Riba
-Si no soc no puc ser (If I Am Not I Cannot Be) by Mario Torrecillas
Two additional Shorts are part of this year's programme. They will be shown before the following feature films:
+
Morning Cowboy by Fernando Pomares (with Uncertain Glory)
+
Cucli by Xavier Marrades (with Dead Slow Ahead)
EDINBURGH
Friday 29 September @Old St.Paul's Hall, doors open 7pm, show starts 7.30pm
Catalan gastronomic samples will be given in the break, courtesy by Centre Catala d'Escocia. Afterparty with Estrella Damm and a special DJ set history of 1960s Gipsy Rhumba movement.
Catalan films, Catalan beers, Catalan food, Catalan music.
GLASGOW
Friday 6th October @CCA Glasgow, doors open 7pm, show starts 7.30pm
Teaming up with Saramago cafe, they will offer special catalan menu (incluidng roast leeks with romesco!) alongisde Estrella Damm and a special DJ set "Roots of Rumba Catalana"
---
Background on the selected works and useful links.
TIMECODE
"It's certainly a unique piece of work (and something of a surprise winner at Cannes) that should appeal to a wide audience."

Still today Spain hold only two Palm d'Or awards. One was for Luis Buñuel's Viridiana, the other went last year to Juanjo Gimenez and his short film Timecode. Timecode was also nominated to Academy Awards, it won the Goya and Gaudi awards to best shortfilm and yet it is strikingly surprising how this small bold story of love could achieve almost all the highest awards worldwide in the category of short film. For us, Timecode is much more than its long list of awards, it is a smart small precious story claiming, as Juanjo puts it, that love can be found in the most unexpected places and moments of our daily routines. You just have to happen to be watching…
The story follows two parking lot security guards, Luna and Diego, who work the day shift and night shift respectively at their place of work. After Luna catches the unusual ways Diego stays busy during his shifts, they begin to communicate through the security cameras. Timecode is a romantic film but not a typical one, which was why it has gained so much attention.
If you are interested in this Palm d'Or winner shortfilm here you have some useful links:
http://directorsnotes.com/2017/01/11/juanjo-gimenez-timecode/
Laurence Boyce for Cineuropa
http://www.timecodeshortfilm.com/press/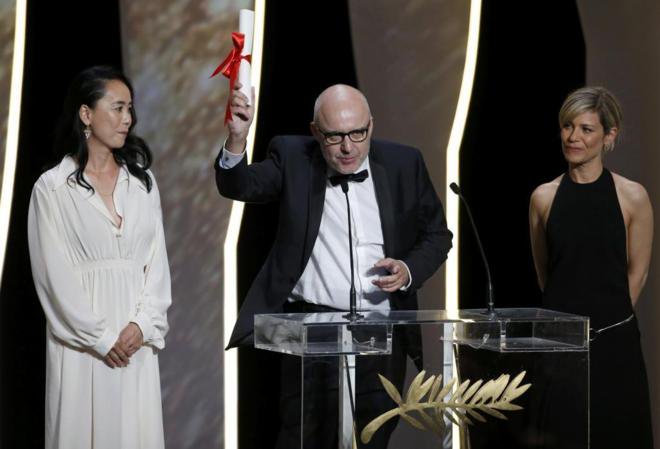 GRAFFITI
As well as Timecode, another Spanish short was among the 10 finalists being considered by the Academy for this year's Oscars: Graffiti, from director Lluís Quilez.
And there is more than that that makes Timecode and Graffiti to be compared.
They are both short stories of love to be found in remote place. The issue of humans communicating today and how hard is for us, most advanced of all creatures in the planet, to express true feelings. The need of humans to love and to belong. They are both (Timecode and Graffiti) two conversations, one in a routinary parking lot, where Graffiti is set in a post apocalyptic nuclear devastated town.
A wee synopsis: An apocalyptic world. A devastated city. One last survivor. Edgar has learned to survive on his own avoiding contaminated areas by the "incident" which destroyed life as we knew it. But Edgar's routine is suddenly disrupted by the discovery of a wall with graffitis by his bed. Just one word reveals the presence of another survivor: "Anna"
"Graffiti is a minimalistic story, told through details, using few characters and locations to explain what the film is about. That is why decided to shoot in the abandoned town of Pripyat (Ukraine) and use it as our main location. This city is known because it suffered the worst accident in the history of nuclear power on April 26 1986 when the overheating and explosion of reactor number 4 of the Chernobyl Nuclear Power Plant occurred. It released 500 times more radiation than the atomic bomb that landed on Hiroshima in 1945.  GRAFFITI lies in a type of cinema interested in raising questions rather than giving out the answers. A cinema that values and respects its viewers by giving them the opportunity to digest what they have just witnessed; a cinema in which the audience will bring their own interpretation to the facts." (Lluís Quíllez)
More background on this little masterpiece:
http://euphoriaproductions.net/graffiti_short_film/
http://www.indiewire.com/2017/01/graffiti-live-action-short-oscars-2017-participant-watch-1201768862/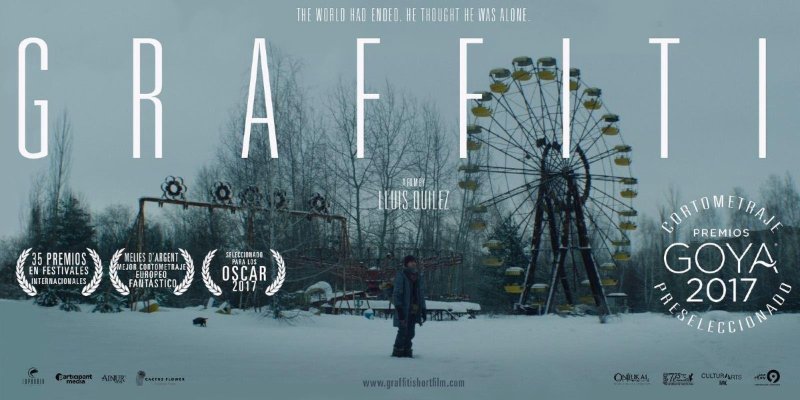 CAVALLS MORTS
We still have attendees reminding us how cool was the animation shorts last year. The other half of our audience horrified in panic acknowledged we were a bunch of sick people for putting such creepy films.
You all know we love these guys so much. Marc Riba visited us last year and gave us some hints about their next upcoming short "Dead Horses" when he visited Edinburgh School of Art. Now it's a film, and is part of the programme.
Their unique dark adult animation is taken to a next step in Cavalls Morts (Dead Horses) a very personal story of war and people forced to flee. The harshness of war through the innocent eyes of a child. Get ready for another dose of brutal honest puppet animation.
In an isolated and unknown place during a war, a child is forced to flee. Along the way, he sees horses corpses everywhere. Only dead horses. Why? Why have the horses decided to kill themselves?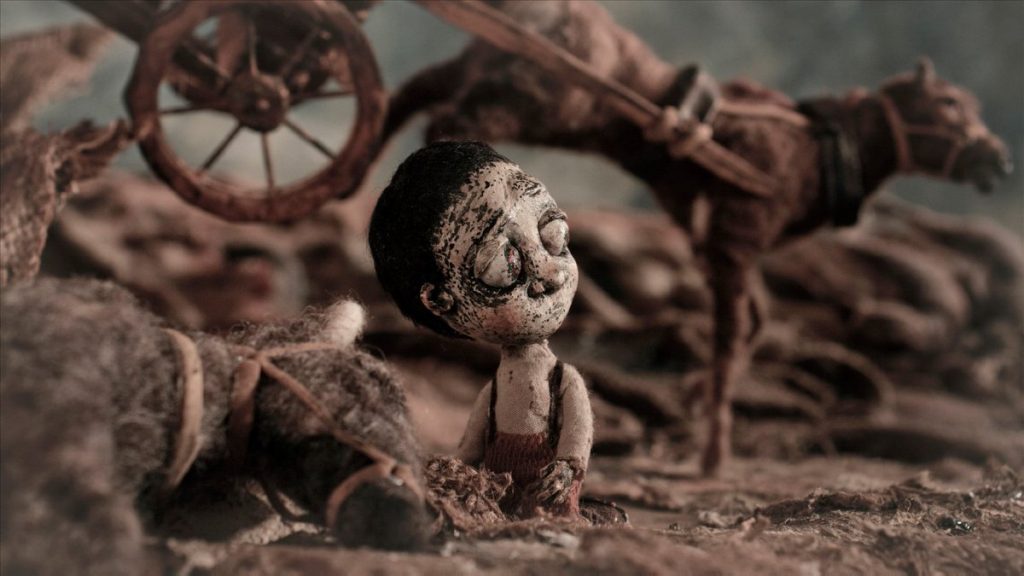 LUIS & I
A love tale between a clown about to retire and a young secretary that leaves Liverpool to become an actress in Italy. On the road, she meets a human cannonball man and decides to stay at a circus, considering that staying on an travelling circus is somehow contradictory.
Does it sound Fellini-ar? Barcelona based studio El Cangrejo specialise in regeneration of archive film, super 8 film and personal tapes. Roger Gomez and Dani Resines gather those untold recorded stories and adapt it with their unique vision to offer films that always leave a melancholic taste to the viewer.
http://catalanfilms.cat/ca/produccions/luis-i
http://www.agenciafreak.com/en/film/LUIS–I/697
NO SOY NO PUEDO SER 
25 Syrian and Kurdish children provisionally established in the Cherso refugee camp, Greece. Two cardboard boxes of empty refrigerators. Pencils, scissors, paper… A protected identity due to the drawings of these children. Here is an animated film, made in cardboard and heart. A story told in first person of a shameful episode of Europe, which goes on and on…
Barcelona based PDA films helps children all around the world create beautifully made short films that retell their own stories and views of particular social, economic, and cultural issues:
http://marvinwayne.com/si-no-soy-no-puedo-ser
*Director Mario Torrecillas will be with us. He will present his work helping children in deprived areas earlier on Friday, at Adam House (Chambers St.). To attend this free animation masterclass book your tickets via Eventbrite.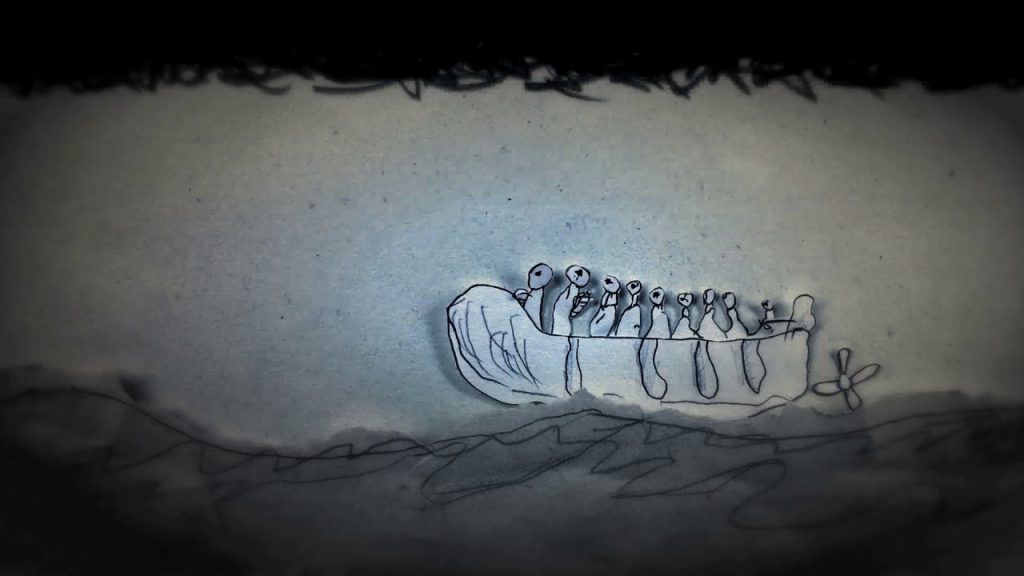 ---
Two additional Shorts are part of this year's programme. They will be shown before the features, check programme for further info
MORNING COWBOY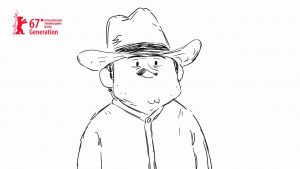 Morning Cowboy is the story of Jose, a regular guy with a regular job. But today he decides that he will dress as a cowboy. Jose will take us into a sensitive story that makes us wonder: are we living the life that we want to live?
https://www.berlinale.de/en/archiv/jahresarchive/2017/02_programm_2017/02_Filmdatenblatt_2017_201717551.php#tab=video
http://marvinwayne.com/morning-cowboy
CUCLI
Yet another masterpiece in short film format. Yet another love story.  We will tap again into mental health with this beautiful short doc on the friendship between Ramon and his special friend Cucli.
Ramón lives with his parents although he spends most of his time on the road with his truck. His trips are long and lonely, until he finds a very special companion who changes everything. Cucli is a story about love and companionship after death, about a relationship with transforming effects. About how, through memories, the supernatural breaks through into our everyday lives.
More background on Cucli by Xavi Marrades
http://www.documentamadrid.com/en/ficha/pelicula/cucli/
https://www.idfa.nl/en/film/20e51181-9615-40ca-8b87-4287171581be/cucli
Cucli will be screened alongside Dead Slow Ahead on Saturday 30th at Summerhall.
---
We throw again the same question,
Are we facing one of the strongest short film programmes we ever had? Make your way in the Spanish Short Film Noisemakers are back. Cinemaattic's back