Caught up in a world of wild cosmic conspiracy theories and alien visitations, mild-mannered José Manuel finds himself tasked with evoking an ancient prophecy in this singularly unique dark comedy, the feature debut of Chema García Ibarra. Capturing the aesthetics and reality of working class Spain – from iconic traditions to religious fervor – with deadpan humor, local sci-fi and filmmaking asceticism, no doubt García Ibarra is revered as one of the most genuine Spanish contemporary filmmakers.
This screening is part of CinemaAttic's ADRIFT, a film season bringing essential world cinema to Scotland this spring.
GLASGOW
Where: GFT (12 Rose St, Glasgow G3 6RB)
When: Saturday 4 June, 17:40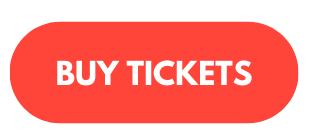 THE SACRED SPIRIT (Espiritu Sagrado) is a fun, quirky, cosmic and profoundly humanist mixture of Isaac Asimov, Philip K. Dick, Luis Buñuel, Robert Bresson, Roy Andersson and Pedro Almodóvar, yet incredibly personal and original. García Ibarra's feature may seem like a mere satirical joke of provincial Spain, a strange deadpan humor dramedy, but in its most conspiracy interior it contains a tragedy and a darkness capable of freezing the spectator's smile. A necessary mirror put against us, humans, in the age of conspiracy theories and fake news.
Warning! THE SACRED SPIRIT contains one of the most contaminating, epic, peculiar and emotional music scenes you've ever seen – featuring a techno-rumba version of The Cranberries' Zombie.
It took decades to find a decent heir to the legacy of Luis Buñuel, but here's the unique Chema García Ibarra to reclaim the baton with his deconstruction of the sins, the beauty and the perversions of deep everyday Spain.
"An immaculately framed feature generating uneasy amusement in the viewer and one of the standouts of the last Locarno Film Festival." (Variety)
"A film of bewitching charms. At once supernatural and earth-bound. Playful and lacerating. Full of wonders." (Leonargo Goi – The Film Stage)
"A film with few antecedents. Beautiful, funny, and unsettling, it marks Ibarra as a major new talent" (Jordan Cronk)
"A true discovery" (Robert Koehler)