Catarina Vasconcelos's first feature is a gorgeously-shot heartfelt letter to all mothers in the world. A story of love and absence, of ghosts and memory; a beautiful and deeply moving film, Winner of the FIPRESCI Prize in the last Berlinale.
This screening is part of CinemaAttic's ADRIFT, a film season bringing essential world cinema to Scotland this spring.
GLASGOW
Where: CCA (350 Sauchiehall St, Glasgow G2 3JD)
When: Tuesday 31 May, doors open at 19:30, screening starts at 20:00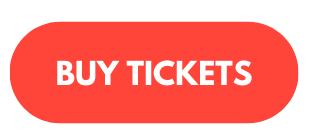 Filmmaker Catarina Vasconcelos sifts through the memories of her ancestors. Like her mother and her grandmother, she keeps the letters and also keeps relics from her childhood: locks of hair, handmade toys or collections of shells found in the sea. Blending Sorolla paintings, family objects, and still lives, Catarina Vasconcelos captures in 16mm film some of the most beautiful images you'll see this year on screen.
Of Mirrors, Memories and Mothers: a tale of reminiscence, grief and identity. At its core, Catarina Vasconcelos' The Metamorphosis of Birds is a semi-personal, expansive tale of her family spanning generations. But above all, it's an ode to all the mothers who have lived and who will live, celebrating their lives of love and sacrifice.
A poetic film that sublimates family memory in a free and sensorial way, a mixture of lyrical essay, diary and experimental fiction with echoes of the cinema of Victor Erice. The film navigates freely the territory of intimate and secret memories and the tone of ghost stories, through family biography and dreams – and like memory itself becomes an emotional labyrinth – where reflections on motherhood and femininity are the compass guiding us.
Vasconcelos' first film is a new case of brilliant Portuguese storytelling, as compelling as it is serene. A film that at times feels like a filmed letter whispered in your ear and at times is a succession of beautifully-composed tableaux vivants.
Portuguese visual artist Catarina Vasconcelos's debut is a gorgeously shot fictionalised documentary love letter to her family (The Guardian)