CinemaAttic is delighted to offer a programme of analogue films. We will progressively add "real film" screenings to our programme and we thought the best way to do so would be with a couple of massive classics from different eras of film. The titles we have chosen to begin with are LA JETÉE by Chris Marker and UN CHIEN ANDALOU by Luis Buñuel, and both films will be screened in the glorious 16mm format.
Both films are joined by that desire to tell histories in a different way. The experimental spirit is present in both of them but with differences. While LA JETÉE has a clear linear narrative, there is no way to make sense of two consecutive scenes in Buñuel's iconic title. This could be blamed on Salvador Dalí's participation: by his confession, he based it all on his dreams.
This screening is part of CinemaAttic's ADRIFT, a film season bringing essential world cinema to Scotland this spring.
GLASGOW
Where: CCA (350 Sauchiehall St, Glasgow G2 3JD)
When: Thursday 2 June, 20:00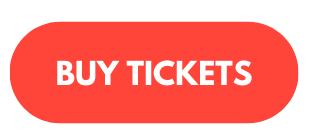 EDINBURGH
Where: Old St Paul's (63 Jeffrey St, Edinburgh EH1 1DH)
When: Friday 3 June, 20:00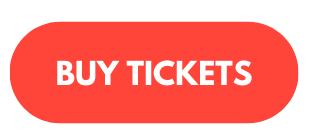 For the Edinburgh screening, we are partnering with Lydia Beilby, a moving image artist, curator and educator based in Edinburgh. She will be running the projector and, if we are lucky, will offer a gramophone DJ set. More details about Lydia's work at the bottom of this post.
LA JETÉE by Chris Marker
What can you say about a film that, 60 years after its premiere, is still triggering passionate discussions among an ever growing international community of followers? LA JETÉE is considered to be the film that inspired them all and one can certainly see which big titles of the sci-fi genre owe it to Chris Marker.
But the film goes far beyond that, its genre crossing and mixing, the sticking photography, the varying rhythm of the photomontage, the editing and the post-apocalyptic time travel plot. All adds to a film that is experimental out of necessity, given the ridiculously small budget its director counted with to make the film, but that carries an emotional resonance that will stay with the viewer long after finishing its mere 29 minutes of duration.
UN CHIEN ANDALOU by Luis Buñuel
This is most likely the title that will show at the top if you do a search for "surreal movie" in any popular search engine (untested).
Buñuel and Dalí make one of the first surreal films in history. Based on dreams, made with no budget, it bears the sign of a great film, since to this day, for nearly 100 years, it still triggers different explanations of what on earth is going on in it. This is despite both Dalí´s and Buñuel's confession that the film was made to make no sense at all. The strongest thing is probably the fact that some of those theories do make sense and sound really possible.
Its beginning with the iconic eye and razor blade scene, the young girl (Simone Mareuil), the ants, the dead donkeys – it all adds up to provoke a moral impact in the viewer through an aggressive succession of images.  Its narrative still looks transgressive today, but it is also very critical of any authoritarian system, like the church of the day and its influence on education and sexual repression.
Lydia Beilby is an artist, curator and educator whose practice focuses on analogue film media, public programming, collaborative community projects, and educational work with groups of all ages.
Working with 8mm and 16mm photochemical film, and archival ephemera, Lydia has a particular interest in the tactility and physicality of the analogue medium, and these qualities are foregrounded within her own working methodologies. Lydia's practice explores the camera apparatus and projection medium as both a performative process, and an extension of the body, and this way of working centralises hand-made, artisanal, co-operative and environmentally sustainable approaches.
Lydia is interested in creative ways of imparting knowledge around analogue processes and small-gauge filmmaking, and to this end teaches courses on experimental filmmaking at Stills Gallery, Edinburgh. Lydia was lead artist educator on the Fruitmarket Gallery's Tacita Dean retrospective and frequently collaborates on projects with institutions, archives, collectives and communities.
As a curator, Lydia has held roles with Edinburgh International Film Festival since 2009, taking the role of Short Film Programmer in 2010, and since 2019 as programmer of the prestigious Black Box strand, which brings together short and feature-length experimental and artists' film from around the world. Lydia has been an awarding jury member for International film festivals in Uppsala, Krakow, Vienna, Montreal and Kosovo, amongst others, has participated in the selection panel for BAFTA Scotland, and is a Board Member for Alchemy Film & Arts.